Frightened Rabbit's New CD 'The Midnight Organ Fight' Slated for April 29th Release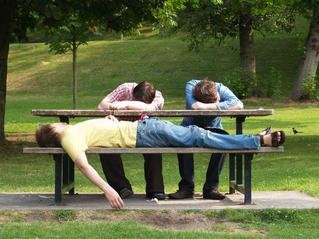 Since their formation in 2004, and a widely applauded debut album and series of performances at the South by Southwest festival, Glasgow, Scotland's indie pop band Frightened Rabbit has emerged in greater frequency on music websites and blogs in the past few months, largely based on their new sophomore release
The Midnight Organ Fight
.
MP3: The Modern Leper – Frightened Rabbit
The digital version of the album was released this week and CD version of the album will be officially released on April 29th on Fat Cat Records.
- Frightened Rabbit interview with Stereogum
- MySpace: Frightened Rabbit
- Pitchfork review of The Midnight Organ Fight
- Elbo.ws review and tracks off Frightened Rabbit's new release
According to the band's record label:

Frightened Rabbit's performance and interview from this year's SXSW festival will feature on Rockfeedback TV on CH4 on 19 April…and

25th April

.
Spread and show your love for indie and IRC!
Show your love – by donating to IRC to help us bring you more music, bands, festivals and videos. – It's fast and easy to be a part of a movement to recognize DIY's importance. Donors will receive a shoutout with their @Twitter (please include in the memo section) and on Facebook.
Leave a Response