Isle of Skye Festival 2008 Canceled Due to Debts
posted by admin on 4/13/08 • filed as Music Festivals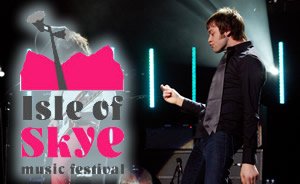 The
Isle of Skye Music Festival
has been canceled by organizers for running out of money. Festival organizers reportedly fell into the red by $500,000 Pounds. I'd love to know how and who screwed this up, especially in a year when music festivals are raking in cash. The Reading and Leeds festivals' sold out in just days.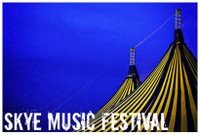 That's bad news for all the rock fans in Scotland who planned to attend this year's festival – which was considered the most "fan-friendly" of all festivals in Europe in 2006.
So, for the memories, here's some audio and video from past Isle of Skye Music festivals.
Here's some memories:
A six-minute set from Kasabian performing at the 2007 Skye Festival:
Video of Echo and the Bunnymen (post punk icons) performing "Lips Like Sugar" at Skye Fest 07:
Putting the "in" in to Indie. Stop by
Indie Rock Cafe
for the best
bands, MP3s, videos, news, concert listings, festival updates, playlists and more.
tagged as: festival organizers, festival updates, isle of skye, isle of skye festival, kasabian, lips like sugar, music festival, music festivals, punk icons, rock fans
Like what we do? Please donate to IRC to help us maintain and grow!
Leave a Response