SF's Live 105 BFD Festival Next Saturday Featuring Cypress Hill, The Kills, The Kooks, Alkaline Trio, Moby, Everlast and More
San Francisco rock radio station Live 105 kicks off its annual all-day music festival next week, Saturday, June 7, 2008 at the Shoreline Amphitheatre in Mt. View, California.
This is one of the best day-long music festivals in the United States considering the ticket price – a mere $10 – and the range of popular indie artists playing at the 10-hour festival. Talk about bang for the buck!
Tickets are on sale now. IRC does not endorse any ticketing outlets, but you can click BFD ticketing (links to Google results) to find tickets.
If it is like it was last year, you can also take a chance and show up to get free tickets. People in blue coats were handing out free tickets at the gate shortly after 1 pm.
If that doesn't happen, you'll probably still be able to buy tickets at the box office, or if worse comes to worse, find one a scalper.

Gates open at 11:30am, festival starts at 12:00pm .BFD Line-up for the BudLight Festival Stage (12:00pm-8:30pm) with links to MySpace pages: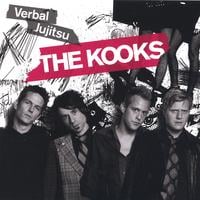 More bands!
Moby
MSTRKRFT
DJ AM
Santogold
Steve Aoki
Lyrics Born
Mike Relm
PlayRadioPlay
DJ Omar Richard
Oh HOTTUB
DJ Miles
SOUNDCHECK LOCAL San Francisco Bay Area Stage (1:00pm-6:00pm)
The Phenomenauts
Love Like Fire
Here Here
Magic Bullets
Apside
The Hundred Days
Federalists
The Action Design
Spread and show your love for indie and IRC!
Show your love – by donating to IRC to help us bring you more music, bands, festivals and videos. – It's fast and easy to be a part of a movement to recognize DIY's importance. Donors will receive a shoutout with their @Twitter (please include in the memo section) and on Facebook.
Leave a Response