Recent Releases We Almost Missed VI: Owen Pallett, ARMS, Gareth Dickson, Monster Movie, Silver Seas
The prolific and eccentric songwriter, multi-instrumentalist and musical collaborator,
Owen Pallett –
who's something of a super star in the world of indie pop – released his third, and last, album as Final Fantasy. The brilliant LP, Heartland, is wonderfully arranged, featuring one finely crafted song after another, his magificent songwriting, and orchestration, including the regular employment of looped violin and vocals have spurred comparisons ranging from Andrew Bird to Brian Eno.
With the release of Heartland, an album that is meant to be played from beginning to end, Pallett has put the Final Fantasy project to behind him, and thankfully left us with a trio of terrific albums.
In February, Pallett reportedly entered the studio to collaborate on the long-awaited third album from Arcade Fire, which is expected to drop this summer. Pallett previously co-wrote the string arrangements on Arcade Fire's celebrated albums, Funeral and Neon Bible. Pallett has also worked with Pet Shop Boys, The Mountain Goats and Fu*cked Up, among others.
Make sure not to miss out on the Best New Releases mix for this week published on Monday.

"Keep The Dog Quiet" – Owen Pallett/Final Fantasy from Heartland
"Tryst With Mephistopheles" – Owen Pallett/Final Fantasy from Heartland
"Lewis Takes His Shirt Off" – Owen Pallett/Final Fantasy from Lewis Takes His Shirt Off EP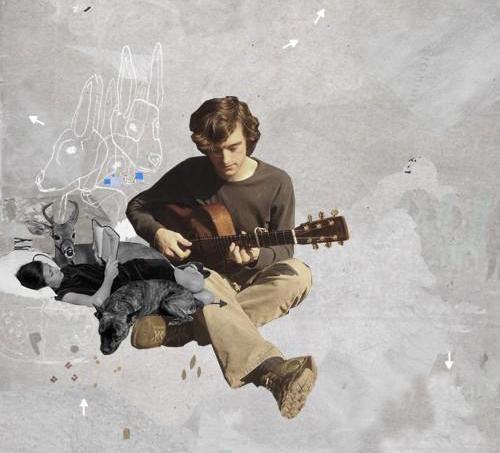 Glasgow, Scotland musician Gareth Dickson, who has been increasingly garnering favor for this music in recent years, is definitely channeling Nick Drake – intentionally or not – in this lazy, stoner melody, "Noon". Dickson once worked on a Nick Drake tribute album – not a big surprise.
"Noon" – Gareth Dickson, single – April 18th
Song is CC license (BY-NC-SA) and Bad Panda Records.
Other recent releases we almost missed include Monster Movie, ARMS (formerly of the awesome start-up band, Harlem Shakes), The Silver Seas, and Talking To Walls.
"Silver Knife" – Monster Movie from Everyone is a Ghost – April 6th
"Emily Sue, Part 2" – ARMS from s/t EP – March 12th
Get the EP for free
"The Best Things in Life" – The Silver Seas from Chateau Revenge – April 8th
"Came To You" – Talking To Walls from We Were Not So Tall – April 15th
Like what we do? Please donate to IRC to help us maintain and grow!
3 Comments
Leave a Response