Best New Music Releases, Week of Oct. 2nd – Why?, Matt and Kim, The Mountain Goats, How to Dress Well, Sun Airway, Beth Orton
It took a bit longer this week to put it altogether because we've also been working on the Top DIY Releases of the Week playlist to be posted later today, including fantastic new singles from
Moon Duo, The Valery Trails, The Ecstatics, Pontoons, My Empire of Sound
, and more.
Plus, earlier in the week, we posted our Album of the Week review for The Vaccines' sophomore record, Come of Age, that features too excellent singles from the album, including the popular "Teenage Icon," along with the video as well. This playlist post includes the other top non-DIY releases of the week from Matt and Kim, Why?, The Mountain Goats, How to Dress Well, Sun Airway, Will Sargeant, Beth Orton, Daugther, and Mark Eitzel, among others.
Matt and Kim pretty much stick to their branded sound on "Now" while Why? departs with a sort of fragmented hip-hop narrative mixed with indie pop on the lead single, "Jonathan's Hope." Reviews of the band's newest effort are generally positive across the web, and we think deservedly so. There's a lot of interesting material for fans of Why? to absorb, and for more casual music lovers who know some Why? songs, it's very different then anything the band has released before.
"Jonathan's Hope" – Why? from Mumps, etc. on Anticon
One particular lyric, among others, is: "a white dove on the hood of a two-ton truck." Now that's stark imagery, which is a consistent theme throughout. Mumps is a proper follow-up to the band's superb 2009 album, Eskimo Snow, one of IRC's favorite albums of the year – a year that was overflowing with memorable albums. Although we have Top Ten Songs playlists for 2010 and 2011, we don't have them archived for 2009, but you can still find plenty of great music from '09 by browsing through the archive of playlists. Unlike most other music blogs, we do not take down MP3 links – some expire or are taken down by the artist or label after some time, but surprisingly many remain intact.
Also, check out the colorful new video for Why's track, "Strawberries." A California cast of eccentric characters in a parade – not too quirky for California at all, but then again the rest of the country thinks Californians are nut cases when in fact they just like to have a fun. One of the online comments we read was from a Why? fan who said something to the effect that he wished he could have been there for the taping of the video while munching on magic mushrooms. We think the video is weird and wild enough that the mushrooms are not necessary, but, the point, whether joking around or serious, is understood once you've seen the video.
"Now" – Matt and Kim from Lightning on FADER Label
The Mountain Goats' Drop Another Winning LP, Transcendental Youth
Needless to say, The Mountain Goats have turned out yet another impressive album of John Darnielle's accomplished songwriting and performance skills. But, Transcendental Youth falls short of the brilliance of albums like 2005's The Sunset Tree and 2008's Heretic Pride. Rolling Stone wrote: "An album full of characters struggling against dead-end jobs, drug addiction and depression doesn't exactly sound inviting, but in the hands of John Darnielle, it's magic." The Quietus had a different view, granting the album a 7 out of 10, and adding "Call Transcendental Youth a stumble and wait for the next Mountain Goats release next year." We're leaning more towards the Rolling Stone spin that "it's magic," but perhaps "magic" is a bit strong. Darnielle's music is definitely an acquired taste; his fans tend to be more musically sophisticated and geeks proud to be so. No doubt Transcendental Youth is and will be accepted warmly by TMG's most loyal fans – whether it reaches far beyond that is another matter.
"Cry for Judas" – The Mountain Goats from Transcendental Youth on Merge
2010 Listener Voted Break Out Band Sun Airway Drop Sophomore Album
Sun Airway is a Philadelphia band we first featured in 2009, and in 2010, they were voted by IRC listeners as one of the top breakthrough bands of 2010. Now Sun Airway is back with a sophomore album, Soft Fall, and the sweet new single, "Close." Let's see if this new single puts them back in the Top Ten Songs (September's playlists coming up – finishing up analyzing stats to determine Top 10) for 2012. We'll find out soon.
"Close" – Sun Airway from Soft Fall on Dead Oceans

How to Dress Well, the moniker of experimental pop producer and R&B artist, Tom Krell, has a new album out, Total Loss. The LP's lead single, "Ocean Floor For Everything," has been out for five months, and during that time has amassed over 115,000 plays on Soundcloud. The song is a tranquil, relaxing composition with calming synth notes, a delayed, elongated beat, and sensual, harmonic lead vocals – altogether creating a dreamy landscape where you can imagine yourself watching a glorious, firey sunset in total peaceful quiet. If Krell's goal was to paint a beautiful picture with minimal musical input, he was successful.
It is only fitting to include the lead Balmorhea single from the album, Stranger, back-to-back with "Ocean Floor For Everything" because they flow together perfectly. Balmorhea takes the listener on a sonic journey that of peace and tranquility, and it seems to us the song also has an optimism to it as it picks up a bit in the last two minutes. Musician Mark Eitzel changes the mood with a fairly 'bummed out' love song – such is love; that wonderful and painful thing we can't live without. There is nothing more painful than a lost love. Just by coincidence, Mark Eitzel's new album is titled Don't Be A Stranger – which also implies a yearning for love, and an interesting contrast to Balmorhea's Stranger.
"Ocean Floor For Everything" – How To Dress Well from Total Loss on Acéphale
"Pyrakantha" – Balmorhea from Stranger on Western Vinyl
"I Love You But You're Dead" – Mark Eitzel from Don't Be a Stranger on Merge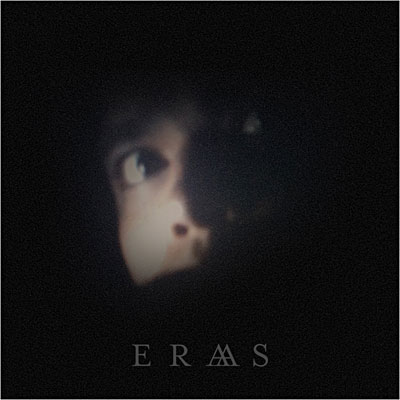 ERAAS pumps up the drum machines bass on "Fang," creating a shifty, throbbing and deep beat, sprinkled with tambourines, infusions of ghostly pop spurts and echoey, soft, melodic vocals that altogether give the song a sense of psychedelia with a haunting overtone. "Fang" is the lead single from the interestingly-name band's self-titled debut album.
"Fang" – ERAAS from ERAAS on Felte
Echo and The Bunnymen's Will Sergeant Drops Instrumental Solo Album
As the founding member of the popular Liverpool post punk band, Echo and the Bunnymen (1978-present), guitarist Will Sergeant sent IRC a couple of songs from his new solo album, Things Inside. The songs, "Into The Seventies" and "Dragonflies" are a departure from what fans are used to in regards to his work with the Bunnymen. Sergeant explores the world of experimental, ambient instrumental music on his latest effort, featuring calming, presumably Far Eastern-influenced guitar work exhibiting a skill that only someone who is a master guitarist can achieve. While it's not necessarily indie rock, we still dig it, and great for when you just want to hear music without words, like while reading or what have you. On the subject of indie rock, Sergeant, and his long-time bandmate, Ian McCulloch, have as much to do with the birth of indie back in the early 1980's as any other band can claim.
"Into the Seventies" – Will Sergeant from Things Inside
"Dragonflies" – Will Sergeant from Things Inside
Orphan track meant to post last week, via ThisWheelIsinSpin "Sirens" – Satellite Stories
Quick Picks: Tilly and the Wall, Beth Orton, Immigrant Union, Maserati, Team Genius, Flying Lotus
As promised, there was a lot to cover this week, so in order to get back to finishing the upcoming Top DIY Releases of the week, here are quick picks of other MP3singles released this week by Tilly and the Wall, Team Genius, Flying Lotus, Beth Orton, Immigrant Union, Maserati, and Ken Stringfellow, and other tracks to pick and chose from, spanning the musical landscape from country to electronic. The Top DIY Releases of the Week playlist for this past week includes terrific singles from Moon Duo, The Valery Trails, Pontoons, My Empire of Sound, The Ecstatics and others that we think many listeners are going to like, especially since many are not really posted anywhere else online and easily accessible.
"Love Riot" – Tilly and the Wall from Heavy Mood on Team Love
"Everything's Alright" – Team Genius from Loud Songs EP on Paper Garden Records
"Putty Boy Strut" – Flying Lotus from Until The Quiet Comes on Warp Records
"Magpie" – Beth Orton from Sugaring Season on Anti-

"Doesn't It Remind You of Something (feat. Charity Rose Thielen)" – Ken Stringfellow from Danzig In The Moonlight on Spark & Shine
"My Heart's A Joke" – Immigrant Union from Immigrant Union
"The Eliminator" – Maserati from Maserati VII on Temporary Residence
Amazon Quick Clicks to Purchase This Week's MP3s, CDs and Vinyls
Tori Amos – Gold Dust | CD Deluxe CD/DVD MP3
Angel Snow – Angel Snow | CD MP3
Angels Heart – Tattoos and Cigarettes | MP3
Balmorhea – Stranger | CD Vinyl MP3
Beacon – For Now [EP] | Vinyl MP3
Big Cats – For My Mother | MP3
Brainstorm – Heat Waves | MP3
Dance for the Dying – Puzzles for the Traveler [EP] | MP3
Iris DeMent – Sing the Delta | CD Vinyl MP3
Mark Eitzel – Don't Be a Stranger | CD Vinyl MP3
Faith Evans – R&B Divas | CD MP3
Flying Lotus – Until the Quiet Comes | CD Vinyl
The Giving Tree Band – Vacilador | MP3
Guerilla Speakerz – Holla [EP] | MP3
Hammock – Departure Songs | CD MP3
John Wort Hannam – Brambles and Thorns | CD MP3
Heart – Fanatic | CD Vinyl MP3
The Hood Internet – Feat | CD MP3
Charlie Hunter & Scott Amendola – Not Getting Behind Is the New Getting Ahead | CD Vinyl MP3
Jets Overhead – Boredom and Joy | MP3
Jeanne Jolly – Angels | CD MP3
Diana Krall – Glad Rag Doll | CD Deluxe CD Vinyl MP3 Deluxe MP3
The Last Names – Wilderness | MP3
Lightning Bolt – Oblivion Hunter | Vinyl MP3
The Lone Wolf Project – Old Words, New Chapters | MP3
Marillion – Sounds That Can't Be Made | CD MP3
Maserati – Maserati VII | CD Vinyl MP3
Matt and Kim – Lightning | CD Vinyl MP3
Maus Haus – Light Noise | CD MP3
Maybeshewill – I Was Here For a Moment, Then I Was Gone | CD Vinyl MP3
Tift Merritt – Traveling Alone | CD Vinyl MP3
Miguel – Kaleidoscope Dream | CD Vinyl MP3
The Modern Airline – The Modern Airline | CD MP3
Moon Duo – Circles | CD Vinyl MP3
Van Morrison – Born to Sing: No Plan B | CD MP3
The Mountain Goats – Transcendental Youth | CD Vinyl MP3
Muse – The 2nd Law | CD Deluxe CD/DVD Vinyl MP3 Deluxe MP3
Lindi Ortega – Cigarettes and Truck Stops | CD MP3
Beth Orton – Sugaring Season | CDVinylMP3Deluxe MP3
Andrew Osenga – Leonard the Lonely Astronaut | CD MP3
Papa Roach – The Connection | CD Deluxe CD Vinyl MP3
Charlie Peacock – No Man's Land | CD Vinyl MP3
Tristan Prettyman – Cedar + Gold | CD MP3
Rah Rah – The Poet's Dead | CD MP3
Rupa & The April Fishes – Build | CDMP3
Jake Shimabukuro – Grand Ukulele | CD MP3
b>Skyzoo – A Dream Deferred | CD MP3
Sun Airway – Soft Fall | CD Vinyl MP3
Taken By Trees – Other Worlds | CD Vinyl MP3
Three Days Grace – Transit of Venus | CD MP3
Tilly and the Wall – Heavy Mood | CD Vinyl MP3
The Tins – Life's a Gas | CD MP3
The Tragically Hip – Now For Plan A | CD MP3
Frank Turner – Last Minutes & Lost Evenings | CD/DVD MP3
Two Fingers – Stunt Rhythms | CD Vinyl MP3
Ultraísta – Ultraísta | CD Vinyl MP3
The Vaccines – Come of Age | CD Vinyl MP3
The Valis – Minds Through Space and Time | MP3
Bry Webb – Provider | CD Vinyl MP3
Why? – Mumps, Etc. | CD Vinyl MP3
Andre Williams – Life | CD Vinyl MP3
Zion I – Shadowboxing | CD MP3
Like what we do? Please donate to IRC to help us maintain and grow!
1 Comment
Trackbacks
Leave a Response