Record Store Day is here, and so is our completely comprehensive RSD guide with recommended limited edition vinyls, including singles, split singles, compilations, reissues, covers, unreleased tracks, and much more. We've already posted a massive Volume One of our top RSD releases, followed by Volume Two, featuring recommended vinyl cover songs being released as singles, EPs and LPs on RSD only. You might also want to check out the video review of RSD releases from Chris Brown.
According to the U.K. Telegraph, there are approximately 1,000 participating stores on four continents. Spencer Hickman, the founder of Rough Trade Records, and organizer of the U.K. RSD recognition, believes that the future for independent record stores is looking better.
"There's lot of love out there for the old independent record shop," he told the Telegraph. "People are waking up to the fact that all towns across the country are becoming identikit, and the small indie retailers are disappearing. They don't want this anymore and are finally saying 'No, enough is enough'."
With the resurgence in the popularity of vinyl over the years, and events like Record Store Day, there are glimmers of hope for indie record stores, not just in the U.K., but also in the U.S. and Canada. There seems to be a growing number of young people realizing the sound quality of vinyl and CDs can simply not be achieved digitally, even at 320 kps MP3s or even FLAC files. Plus, the physical copy of the music with it's large cover artwork, tracklisting, notes and whatever else cannot be replicated digitally, as hard as it's been tried.
Because of the number of releases on RSD, it's impossible to cover everything we'd like to, but we've managed to write something about most of them.  So, let's get into it. Here is volume two of our Record Store Day Music Guide. If you haven't seen Volume One, you got to check out – full of lots of interesting releases.
RSD 2011 Vinyl Compilations
There are a bunch of compilations coming out on RSD, and record stores will also have free ones available as well, usually in the form of compact discs, and usually from record labels. But some of the top onesThe Kill Rock Stars label are reissuing 2,000 limited edition vinyl LPs of a 1991 compilation featuring Nirvana, The Melvins and Bikini Kill, among others.
"Beeswax" – Nirvana from Kill Rock Stars (1991) alt download: KRS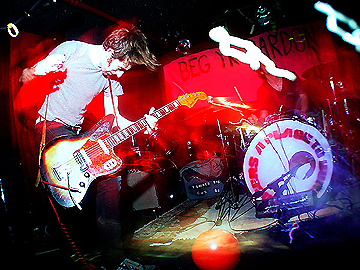 Mute Records, newly indie again after cutting ties with EMI in October 2010, will release its first ever RSD vinyl, a compilation called, Vorwarts, featuring previously unreleased tracks from Depeche Mode, The Bad Seeds, Liars, Junip, and Moby, among others.
There are only 1,000 orange vinyl editions, each which include an additional bonus CD insert. Apparently, the 1,000 copies will only be distributed in U.K. record stores. Stream and buy dthe LP via the Mute website.
"I Lived My Life To Stand In The Shadow Of Your Heart (Broken Spindles Remix)" – A Place to Bury Strangers from Vorwarts
Black Bell Records will release a free 12-inch compilation vinyl in addition to a free download from their website featuring tracks from ARMS, The Joy Formidable, Girlfriends, Dom (with Cults), Pretty & Nice, and many others. The compilation is streaming now via the label's website.
When you purchase two items from the Black Bell store, you'll get a free copy of the compilation in either white or yellow vinyl. The Dom with Cults track, "Bowl Cut," was produced by Passion Pit band member Ayad Al Adhamy.
RSD 2011 Singles Vinyl Releases
There are all kinds of goodies in the vinyl singles set for limited edition release on Saturday.  Together with covers and split singles, the group easily makes up the largest collection of vinyl releases on RSD since it's beginnings in 2008.
Radiohead will drop "Supercollider" and "The Butcher" on a seven-inch vinyl single with only 2,000 copies for the 1,000 stores on four continents participating in RSD. Both tracks are previously unreleased, which obviously generates a lot of anticipation among RH fans. Even though these tracks have been performed at Radiohead shows, we don't see an official releases. Based on this live version of "Supercollider" in Amsterdam, the song sounds great; can't wait to her the studio version. No word on if the two tracks will be released beyond the 2,000 copies. It would only make sense to, at least for download on Radiohead.com (which has recently had a site redesign).
"Supercollider" (Live in Amsterdam, 2008) – Radiohead
The Kills will release a special dub version of of "Satellite" on a 10-inch vinyl, featuring a B-side a mix by Mad Professor. The track is from the band's new album, Blood Pressures.
Fleet Foxes will release a vinyl single with "Helplessness Blues," the title track of their forthcoming album.
Blitzen Trapper will release 1,000 copies of a vinyl double single featuring the tracks "Maybe Baby" and "I Don't Know What." Subpop is also releasing a vinyl sampler called Please to Enjoy, which includes the Blitzen Trapper track, "Maybe Baby."
The sampler features an awesome collection of songs from Subpop artists, including Fleet Foxes, Lower Dens, Mogwai, J.Mascis, Papercuts and Low. Stream Please to Enjoy.
Jamie Woon offers fans a version of his single "Lady Luck" as a limited edition 500 copies seven-inch vinyl.
Cults drop seven-inch featuring "Abducted" and a RSD-only remix version of "Go Outside."
"Go Outside" – Cults
Warpaint will issue 500 blue vinyl copies only of 'Undertow' backed with 'Warpaint'.
"Undertow" – Warpaint
The Heartbreaks will release 300 seven-inch vinyl copies of "Jealous Don't You Know."  Produced by Edwyn Collins.
The Go! Team will drop a 12-inch vinyl will remixes of "Apollo Throwdown" and "Voice Yr Choice" from Star Slinger and the Ruby Suns, respectively.
Foster the People will release a special 10-inch vinyl single of their awesome track, "Pumped Up Kicks."
"Pumped Up Kicks" – Foster The People
Death Cab For Cutie are releasing a seven-inch vinyl called Death Cab For Cutie in Living Stereo with samples from the upcoming release, Codes and Keys.
While the long-awaited release of Danger Mouse's special project paying homage to Italian film scores, Rome, will be released next month, a few thousand lucky fans will have the chance to grab a seven-inch vinyl copy featuring two advance tracks from the album – one "Two Against One," with Jack White on vocals, and Norah Jones performance of the track "Black."  Together with composer Danielle Luppi, Danger Mouse's realization of his dream is coming to fruition on May 17th, the official release date of Rome.
"Two Against One" – Danger Mouse and Danielle Luppi (featuring Jack White) from Rome – out May 17th
My Chemical Romance will release the track "Na Na Na" with an unreleased b-side called "Zero Percent" on a seven-inch picture vinyl disc.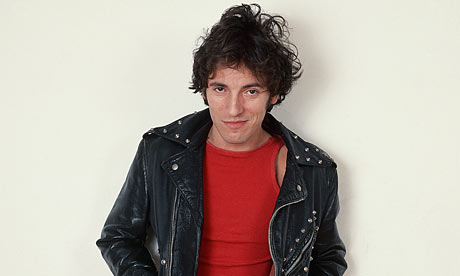 Bruce Springsteen and the E Street Band will make available a 10-inch vinyl single with the A-side, "Gotta Get That Feeling," and "Racing in the Street" from last year's Asbury Park, New Jersey concert 'Songs From the Promise.'
The new supergroup, Wild Flag, consisting of  Carrie Brownstein (Sleater-Kinney), Mary Timony (Helium), Rebecca Cole (The Minders), and Janet Weiss, are said to begin recording soon their debut album for release later in 2011. But on RSD, the band will give the world it's first listen to their sound with Wild Flag's first official single, "Future Crimes," with the B-side "Glass Tambourine," on seven-inch vinyl and a free download code.
Queen (yup, the remaining members are still going) will release a limited seven-inch of "Stormtroopers in Stilettos," which includes a remastered version of "Stone Cold Crazy" and a never before released version of 'Keep Yourself Alive' recorded in 1975.
RSD Previously Unreleased Vinyls
R.E.M. will release a special RSD-only vinyl set titled Three, featuring three seven-inch records with the first three singles from their latest (and one of their best) album, Collapse Into Now. But the reason we included this in the unreleased section is the more exciting news that R.E.M. are releasing three previously unreleased songs as B-sides.
It's amazing after all of these years that 13th Floor Elevators, pioneers of psychedelic rock, are having possibly a bigger influence on music now than they did when they were together 40 years ago. On Saturday, they've release "Wait for My Love," a never released song, on green seven-inch vinyl.
The Rolling Stones will release the almost previously unreleased cover of Chuck Berry's "Let It Rock" (see above for more details and sample from a Live Leeds show in 70s). The song definitely sounds similar to the classic "Johnny B. Good."
"Let It Rock" (Chuck Berry) – The Rolling Stones from a live in Leeds U.K. recording (circa 1971)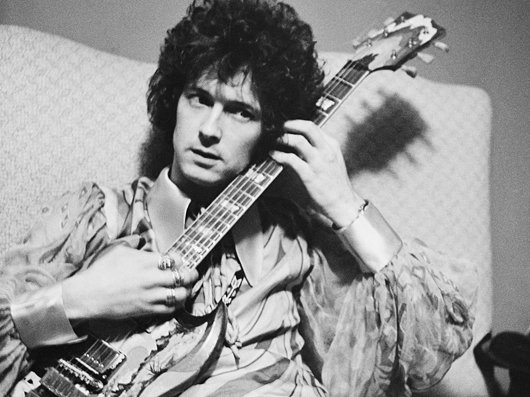 For a brief time in the history of classic rock, Derek and The Dominos were one of the top guitar rock bands of the late 60's and early 70's, largely thanks to the smooth, but riveting, guitar work of the legendary Eric Clapton (who was also in the Yardbirds and Blind Faith, also amazing bands).
Decades later, Clapton and the Dominos are releasing a double vinyl for RSD – "Got To Get Better In A Little While" and "Layla."
While Clapton only recorded one album with the Dominos, it's had a long-lasting effect, especially due to the huge hit single, "Layla" that often pops up on Top 100, 200, 500 rock song of all time listings. The exciting news for Clapton fans is that the B-side, "Got To Get Better In A Little While," never before released, was recently discovered from a long-lost master Dominos recording session tape for a follow-up album that never happened. Original Dominos member Bobby Whitlock added the vocals, but Slow Hand is at the gears. The 7" vinyl is limited to 2,500 copies in the U.S., and likely to be a collector's item.
"Layla" – Derek and The Dominos
RSD Single, EP and LP Reissues
Deerhoof will release a limited 1,000 copies of 2007's Friend Opportunity. It's been out of print on vinyl for years, but on Saturday, some 1,000 lucky folks will get the exclusive translucent green 180-gram vinyl RSD release. The vinyl also includes a track not previously on the original release, titled "Makko Shobu," as well as a new mix for "Matchbook Seeks Maniac."
NME called the album "unfathomable brilliance from start to finish," and The New York Times tagged Friend Opportunity as " Miraculous…A defining statement…Deerhoof is one of the most original rock bands to have come along in the last decade."
"Plus 81" – Deerhoof from Friend Opportunity (2007)
Ryan Adams will drop 2,500 vinyl copies of a new EP called Class Mythology, will be available April 16th. The release will consist of a double seven-inch with Cardinology-era "unreleased outtakes". Wax Poetic reported that the EP will come with a sticker and poster.
Fans of The Clash: Check this out: The Magnificent Seven re-issue comes out on RSD on seven-inch, heavyweight red vinyl, and includes a bonus 4-track CD.
Panda Bear, like Foo Fighters, continues his big week of releases with a 12 clear vinyl of Tomboy and an exclusive T-shirt.
The Beach Boys will release 2,000 78 RPM double disc vinyl sets featuring original and alternative take versions of the songs "Good Vibrations" and "Heroes and Villains"
"Good Vibrations" – The Beach Boys
Primal Scream are releasing a triple vinyl set with two red vinyls including a re-issue of the The Dixie Narco EP, which hasn't been available for two decades on vinyl. The RSD release will include a 16-page, 12-inch booklet with rare photos, interviews and liner notes.
One of the greatest influential pop-rock bands of the 1970s, who inspired bands like R.E.M. and The Talking Heads, Alex Chilton and Big Star will re-issue their last album, Third, on 180 gram 12-inch vinyl. The album was released shortly before the band broke up in 1974.  Most interesting to fans might be the fact that the reissue was recorded off the original studio master tapes.
The reissue of Third will also include new artwork comprised of notes and the like. Plus, one of every 300 pressing will include the authentic test tapes, signed by the band's only surviving member, Jody Stephens. Sadly, the band's frontman Alex Chilton died a few days before a Big Star reunion was to take place at Austin's 2010 South By Southwest festival.
"Thank You Friends" – Big Star from Third (1973)
The Rolling Stones will issue 5,000 seven-inch vinyls of "Brown Sugar" that includes a rare B-side of Chuck Berry's "Let It Rock," which was only released once on an out-of-print compilation. On Tuesday, the Stones will release of their The Complete Singles (1971-2006) box-set.
"Let It Rock" (Chuck Berry) – The Rolling Stones
The Black Angels will release a limited edition red vinyl album – with download card – featuring the band's first two EPs.
Among the 2,000 copies, 100 inserts signed by the band will be randomly packed through the pressing. This marks the first time the band's two EPs have been collected together on one vinyl.
The special release will also include original artwork from guitarist Christian Bland. The disc will include previously unreleased tracks, including "Winter '68" and a cover of Black Mountain's "No Satisfaction" (not the same as the Stones' classic "Satisfaction").
"Winter '68" – The Black Angels
Daft Punk will issue a four song clear 10-inch vinyl that will feature three songs from the soundtrack of last year's Tron Legacy. It also includes the rare single, "Castor." What's especially interesting is the fact that the clear vinyl discs will be available in various colors that will match the colors of the "identity discs" fashioned by the film's main characters.  We weren't able to find out how many copies would be made for RSD.
"Castor" – Daft Punk from Tron Legacy (2010)
The New York City Rastafarian hardcore punk band, Bad Brains, will re-issue their 1980 debut, minute-and-half track, "Pay to Cum" on seven inch vinyl. Unlike the original, it will also contain a B-side of "Stay Close to Me." The original release of "Pay To Cum" is on SPIN's '20 Greatest Punk Songs Ever.
"Pay To Cum" – Bad Brains
Record Store Day Split Singles on Vinyl
Bear In Heaven & Lindstrøm are releasing a split 12-inch for Record Store Day. It includes a remix by Lindstrøm of Bear In Heaven's "Lovesick Teenagers" and Bear In Heaven's cover of Lindstrøm & Christabelle's "Lovesick."
"Lovesick Teenagers" – Bear In Heaven
Bibio and Clark (sounds like a law firm) will kick out a split 12-inch vinyl wrapped in "classic 'Warp' purple sleeve"
Jenny & Johnny, Gram Parsons and Emmylou Harris will release a split seven-inch
Altogether, Polyvinyl Records will drop 11 7-inch and 12-inch releases on Record Store Day – the largest single day set of single releases in the 15-year-old Champaigne, Illinois' label's history. One of our most anticipated is the Deerhoof/Xiu Xiu split 7-inch, featuring Jamie Stewart singing to Deerhoof's "Almost Everyone, Almost Always," and Deerhoof drummer Greg Saunier singing the Xiu Xiu track, "Dear God, I Hate Myself."
Deerhoof – Almost Everyone, Almost Always by Polyvinyl Records
Toro Y Moi and Cloud Nothings will split a seven-inch vinyl on RSD.
There also other one-time-only split singles of cover songs. Check out the RSD Cover Songs section below for full details.
RSD Cover Song Releases
See Vol. II of IRC's Record Store Day 2011 Music Guide featuring a complete section of RSD Cover Songs on Vinyl.
Special Color Vinyl Album Releases
As picture above, Daft Punk will release a translucent blue vinyl on RSD (scroll up to read more about this release)
The Black Angels, as mentioned above, on heavy red vinyl!
Vivian Girls will release "I Heard You Say" on seven-inch colored vinyl, featuring exclusive B-side "I Won't Be Long."
Antony and The Johnsons will release a special 10-inch limited edition blue vinyl of their Swanlights EP, which officially drops on April 26th.  The 10-inch vinyl edition will includes a remix of the title track by Oneohtrix Point Never as well as two exclusive B-sides. Here is the brand new video for Swanlights.
Someone Still Loves You Boris Yeltsin will offer a deluxe colored vinyl reissue of the awesome album, Broom, featuring three songs not found on the original CD, plus a download code that includes two digital bonus tracks.
Locate Participating RSD Stores Near You
Find a record store in your area. Some stores don't participate in Record Store Day, so make sure to check first. You also want to get to your record store early on April 16th to make sure you get the vinyls and CDs you want. We recommend buying more than one copy because some of these releases could be worth much more in the future as many are limited editions. When we were kids, the record store was one of our main hangouts, and the best place to be to find out about new releases and new bands.
Record Store Day Related Videos
We found some RSD 2011 videos that we thought of sharing. In addition to the one above from Jack White's label, Third Man Records, check out these, including the NME Exclusive of Scottish rockers, The View performing a special video cover of The Tweeds power-pop anthem, "I Need That Record."
Bull Moose Record Store Owner Chris Brown Reviews Nearly 100 RSD Releases
After producing a popular YouTube video last year highlighting top RSD releases, the owner of the Maine based Bull Moose record stores, Chris Brown, has made another nearly 15-minute video review of 2011's Record Store Day releases. Plus, if you're not in the Portland, Maine area, you can also stream online Brown's appearance on local radio station WCLZ in which he'll play exclusive RSD releases, including some of the live tracks from The Decemberists special live show at Bull Moose in January. Brown will appear on the morning show with Lara Seaver.
Recommended RSD Movie: I Need That Record!
In 2008, Brendon Toller's fantastic documentary titled I Need That Record, won a number of independent film awards. It's really a spectacular documentary that, in part, pays homage to the independent record store. You can watch part one of the documentary below, and check out the INeedThatRecord YouTube page, where you can watch it in parts, or watch it in its entirety for $1.99 via YouTube Rentals. More preferable, the film is also available via Netflix on DVD or Instant Watch. Either way, if you're a hard-core music fan or vinyl collector, or just someone interested in an well-made, in-depth documentary about the record industry, record stores, the MP3, and much more.
RSD 2011 In-Store Appearances
The ultimate psychedelic indie rock band, The Black Angels, will perform an already sold out in-store performance at Culture Clash Records in Toledo, Ohio.
My Chemical Romance will appear at Vertigo Music in Grand Rapids, Michigan for a record signing. No confirmation that they won't perform at least one song; if they did, it would be a surprise for the MCR fans that we know will show up.
At Criminal Records in Atlanta, the band Fan Modine will be celebrating the vinyl release of Gratitude For The Shipper, with 100 copies on 150 gram double 12″ vinyl. There will be appearances all afternoon and into the late evening including Fan Modine, British Sea Power, Holly Golightly, The db's, Turf War, Oryx & Crake, Emily Kempf & Akuyou.
"Julu Road" – Fan Modine
In Seattle, the rising band, The Head and the Heart, will perform at both Easy Street Records and Sonic Boom Records. They'll also be issuing a vinyl version of the track "Rivers and Roads" – a deluxe gatefold, with gold foil printing and an MP3 download. Some versions will include tickets to the band's sold out Seattle shows.
At Dave's Records on N. Clark Street in Chicago, the band I Was Totally Destroying It will perform an acoustic set at 4 pm that will include new songs from their LP, Preludes, that dropped earlier this week.
"The Key & Rose" – I Was Totally Destroying It from Preludes
Tips and Resources for Scoring LEs on RSD
With so many limited editions coming out on Record Store Day, April 16th, it's going to take some good timing, preparation and some luck to make you sure get the LEs you want the most. It's almost a guarantee that many will sell out fast.
– Find the closest participating RSD shop near you.
– Get to the record store early on Saturday. Most record stores have a very limited number of the already limited editions
– While many record stores limit one special release by a single artist to a quantity of one, there are still folks, especially in large metropolian areas like NYC or London where there are are two to four RSD participating outlets, who will try to buy as many copies of the most sough out limited editions with the goal, usually, of either selling them right away on sites like eBay and Craigslist, or holding on to them, for years with the hopes that the value for the records will increase over time. It's our personal opinion that everyone should limit themselves to one copy for each release, in order to give as many people as possible a chance to buy the original on RSD.