In case you've missed any new or recent of the best indie rock song and album releases, this page offers one place to view them all going back months. The releases include the greatest of 2015's indie rock and DIY drops. Follow us on
Facebook
and
Twitter
to get more goodies every day, including indie rock Spotify playlists, new band profiles, cool links, flashback tracks, artists to watch, the Top 10, album reviews, and much more.
Last modified on 2016-04-22 11:55:56 GMT. 0 comments. Top.
Two months have already been burned out for 2016. As is true with most years, the new album releases were slow to a trickle up until the past few weeks. Since, they've been coming out in rapid fire succession. So much so that it's been really hard to keep up. But here are our picks for best new releases from signed indie artists and bands.
Best New Releases for Week of Feb. 29th with The 1975, Yuck, SVIIB, etc.
The 1975 have worked their way from piss-flooded dive bars to major venues in a few short years, and as the interestingly, and long-winded, title of their new album hints, there are stories of love to be told, integrated with groovy indie/alt. rock tracks like the irresistible "Love Me."
"Love Me" – The 1975 from I Like It When You Sleep, for You Are So Beautiful Yet So Unaware of It
Yuck – Stranger Things
We loved Georgia's noise pop band Yuck from the first time we heard them. The band's third album, Hum, is a return to form that their sophomore album lacked – with the crazy energy and strong songwriting of Yuck's debut, as evident on songs like "Hearts In Motion."
"Hearts In Motion" – Yuck from Stranger Things
School of Seven Bells – SVIIB
Amazing sounds fill SVIIB, the fourth, and alas, last, album from School of Seven Bells, following the 2013 death of Benjamin Curtis from cancer. It's definitely an epic send-off from the popular dream pop duo. Interestingly, it's a self-titled release. Under the circumstances, that seems fitting.
"Open Your Eyes" – School of Seven Bells from SVIIB
Thao & the Get Down Stay Down – A Man Alive
DC suburban band Thao & the Get Down Stay Down return with a new album, A Man Alive, that explores various genre mixing and issues of abandonment. The energetic and infectious stomp "Nobody Dies," highlights Thao Nguyen's serrated vocals and the band's specialized rhythms and melodies.
"Nobody Dies" – Thao & the Get Down Stay Down from A Man Alive
Quilt – Plaza
The band Quilt returns with a new album, Plaza , featuring wistful psych pop grooves that makes the band sound more comfortable than ever, as displayed by the standout track, "Roller," and the playful official video above.
"Roller" – Quilt from Plaza
Her Magic Wand – Everything At Once
Parisian songwriter and musician Charles Braud dropped his debut album, Everything At Once, using the moniker Her Magic Wand last week. Brimming with stories that range from neurological conditions ("Everything At Once") to isolation, Braud aptly crafts a compelling compendium of stories with a catchy electro-pop mixed with indie rock flavor throughout that he calls "melancholic pop."
The album content, so wonderfully woven musically, also highlights the passing of time, and how it fades memories ("Blank Memory Track"), or even death as personified by a younger Robert Redford in a The Twilight Zone episode from 1961 called 'Nothing in the Dark' ("Harold Beldon").
Braud pieced together all of the instruments that he recorded on separate tracks with the mixing help from audio alchemist Stephane 'Alf' Briat, who has mixed for bands like Phoenix and Air, and mastering engineer, Chab, who has mastered albums for Daft Punk and Etienne Daho.
Her Magic Wand draws inspiration from a mix of dream pop and electronica, a collision of genres that can be found in Lali Puna's cover of Slowdive's shoegaze anthem, "40 Days", where the German outfit traded Slowdive's guitars full of reverb for digital signal processing effects. The song had a big impact on Braud, who took the opposite route, shifting from computer music (his "magic wand") back to fuzzy guitars and analog synths.
The first single, and title track, "Everything At Once," received over 10,000 plays on Soundcloud, and thousands of views of the video.
"Everything At Once" – Her Magic Wand from Everything At Once
Pinkshinyultrablast – Grandfeathered
The popular Russian shoegaze band, Pinkshinyultrablast, just released their sophomore album, Grandfeathered, which is a feast for the ears for fans of dreamy, ethereal music. There are some surprises too for fans of the band's widely acclaimed debut. Let's just say PSUB is spreading its wings – as evidenced on the terrific single, "The Cherry Pit."
"The Cherry Pit" – Pinkshinyultrablast from Grandfeathered
Eerie Wanda – Hum
A perfect blend of 60's pop and psych-tinged dream pop come together on the melancholic, summery single, "I Am Over Here," from Eerie Wanda, the project of Croatian/Dutch singer and songwriter Marina Tadic with the help of the rhythm section of Jacco Gardner's band. Her debut album as Eerie Wanda, Hum, is a special treat of song after song of surprises and experimental and wistful musical explorations.
"I Am Over Here" – Eerie Wanda from Hum
Purple Pilgrim – Eternal Delight
Australian duo Purple Pilgrim's debut offers heavily-distorted dream pop that is haunting and beautiful. The delicate, ethereal key notes, dreamy bass lines and heavenly, wistful vocals of the single, "Thru Every Cell," is a nice recipe to chill with after a stressful day.
"Thru Every Cell" – Purple Pilgrim from Eternal Delight
Coastgaard – Devil on The Balcony
Certainly the guys of Brooklyn indie pop band band Coastgaard had the beach in mind when writing their deliciously wistful and upbeat songs, created by well crafted pop songs brimming with sunny, guitar-dominate atmospherics and solid influences of surf guitars and melodies of the 1960s. The lead single, "Black White Fuzz," is off of the band's new sophomore album, Devil on The Balcony.
"Black White Fuzz" – Coastgaard from Devil on The Balcony
"Loop The Loop" – Bullion from Loop The Loop
Wild Nothing – Life of Pause
The new album, Life of Pause, from indie favorite Wild Nothing features longer, more emotive tracks than previous versions, displaying a maturity in songwriting and production. The title track is the official first single from Captured Tracks
"Life of Pause" – Wild Nothing from Life of Pause
Animal Collective – Painting With
Baltimore psych pop heroes Animal Collective's tenth album, Painting With, is referred to by the band as "our Ramones album," even though it sounds a lot more like Devo. But the point is taken – there is a more stripped down and simplistic Animal Collective here, but fans should not worry because there is still plenty of fat glitches, sweeping harmonies and tripped out pop rock melodies. Here is one of the top singles from the album, "
"Golden Gal" – Animal Collective from Painting With
Releases from Ra Ra Riot, Golden Daze, The Fall
The Syracuse indie band Ra Ra Riot turns up the passion big time on their new album produced by Vampire Weekend's Rostam Batmanglij. California duo Golden Daze's self-title debut album features layers of melodic shoegaze guitar ambience infused with late 60's psych and shimmering effects. Veteran rockers The Fall are back and still kicking out the zany hard-edged post punk that has made them one of the best such bands ever.
"Absolutely" – Ra Ra Riot from Need Your Light
"Salt" – Golden Daze from Golden Daze
"Wise Ol' Man" – The Fall from Wise Ol' Man
Flashback Track (1988 UK TV): "Big New Prinz" – The Fall official video
Wolfmother Left to the Wolves
It's harder to take Wolfmother as seriously as we did with the release of their first two albums. Once they signed up to the major label of Universal back in 2010, the music, predictably, has suffered. Their latest album, ironically named Victorious (since fans and critics don't really agree), has too much polish on it and not enough of the band's previous underlying grit.
This is what happens again and again when a great band goes major. It's bullshit. When the big money compromises your soul, what do you have left? Eventually, one way or another, it reflects on the music, which is evident on both of the band's Universal releases. Not surprisingly, fans have left in flocks since the signing.
Australia's once red hot rock band has pretty much been viewed as a sellout by many of the early, and most loyal, fans. When bands choose money over fans, it's the beginning of the end. At least if the music had some of the same magic as their earlier days, there'd be something worth salvaging. But, it's just mediocre.
(Lesson #1 in 'Band No No's': Never abandon your first and most loyal fans. Never.)
---
Last modified on 2016-03-12 19:12:16 GMT. 0 comments. Top.
The Best DIY Music of 2015 series, ten installments in all, features more than 150 bands from across the United States, Canada, U.K., Australia, France, Germany, the Scandinavian countries, South America and many other world locales.
If you love discovering new bands with great music, we urge you to review the entire series to read about talented bands and listen to their music. No matter what kind of alt. and indie rock you like, you're going to find awesome some artists and bands you didn't know about before, and who will likely be favorites for a long time. You heard them here first!
Here's another collection of bands to watch who dropped impressive DIY singles, EPs and LPs in 2015.
Jean Pool – Jefferson, New Jersey
Wooden Waves – Buffalo, New York
Endless Forms – Tulsa, Oklahoma
Optimus Rex  – St. Louis, Missouri
Alberteen  – Nottingham, England
Ember Oceans – Chicago, Illinois
Sun Blood Stories – Boise, Idaho
Erick Macek  – Los Angeles, California
Oliver House  – Phoenix, Arizona
Tim Bick – Brighton, England
From the small suburban town of Jefferson, New Jersey, the new alternative rock band, Jean Pool, reminded us of a mixed drink with plenty of Modest Mouse, a shot of Weezer and The Strokes, and salted with a dash of Arctic Monkeys.
Their infectious single, "Fluffy," an IRC Song of the Day in December, is absolutely superb, and easily one of the best DIY debut singles of 2015. The band's debut EP, Wet, dropped last November, and includes the blazing psych alt. rock of "Parking Lot Plans," the Arctic Monkeys-like "Alone," and the jangly punk of "Older."
We like how Jean Pool's vocalist and guitarist Dan Barrecchia, described the band's muse: "In an era of sarcastic and whiny/emo/pop-punk based music, Jean Pool finds it's influences from the legends of rock music. We play every show like it's our last and thrive off of the crowds energy. We're dynamic and catchy all while keeping the feels in our lyrics, guitar solos, and bass slappage."
The other members of the NJ quintet are vocalist and guitarist Dan DiCaio, Paul Brushaber on bass and Brad Odgers on drums. The band's major influences include Red Hot Chili Peppers, Modest Mouse, Jimi Hedrix, The Strokes, Led Zeppelin, and Arctic Monkeys. The band classifies their music as a mix of alt. rock, psych rock, punk, and post punk. They've shared the stage with bands like Happy Body Slow Brain, Deal Casino, and Terror Pigeon.
MP3: "Fluffy" – Jean Pool from Wet
---
Wooden Waves – Wilder Dreams
Formed in 2010, Wooden Waves is a new-to-us band from Buffalo, New York. During the summer, WW's released, Wilder Dreams, the band's debut album, featuring noisy indie rock on songs like the unforgettable "Song For Sweatypalms," with its fast, busy rhythm, relentless, free form post punk elements, and experimental indie rock with minimalistic-like guitar jams, and vocalized hoots, ah-yah-ah-yahs, wooh-oohs, and minimalistic jams. You can tell these guys have a lot of fun – and that's really what it's all about.
The follow-up track, "It's Only Sky," is also noisy and energetic, with some melodic hooks, booming bass, voracious drums, and a driving rhythm. These guys are really good. You can tell that they've been working on their own unique sound for years. The band are fans of Fucked Up, Wavves, David Liebe Hart, Neon Indian, Dum Dum Girls, Lemuria Lemuria, Broken Social Scene, Pearl Jam, Sebadoh, The Wrens, and Mallwalkers.
The members of Wooden Waves are Ray Fulton (guitar/vocals); Nikki McIntosh and Joey McIntosh on keys and vocals; Billy Fulton (bass), and Sonny Baker (drums).
MP3: "Song For Sweatypalms" – Wooden Waves from Wilder Dreams
MP3: "It's Only Sky" – Wooden Waves from Wilder Dreams
---
Endless Forms – Lazarus
Based in Tulsa, Oklahoma, the DIY band Endless Forms has made a name in the area for its "unique chamber-rock exploration of sonic space, mixing a traditional song structure with the liquid textures of ambient alternative music," according to songwriter, vocalist and guitarist Justin Allen. That's pretty much indie rock; and they're pretty damn good at it.
The band was put together by Allen himself after he completed mastering his debut album, Lazarus, as Endless Forms. They were so impressed that they joined up to play live gigs. The full band features Robert Redmond (keys); Sean Ammons (lead guitar); Donnie Fite (bass), and Will Cook (drums). Lazarus was just dropped back in October. It's an impressive debut, with plenty of musical highlights and introspective lyrics.
The song, "Reset The Bone," is quite a beautiful work with it's mellow, laid back, The National-like dreaminess, accompanied by harmonica, wavy synth notes, understated drum beats, shakers, slide guitars and Allen's seductive, bluesy vocals. No wonder he is a big fan of The National, as well as The Smiths, Bon Iver, Arcade Fire, David Bowie (RIP), and Radiohead. That's a pretty good selection of rock legends and newer indie artists.
MP3: "Reset the Bone" – Endless Forms from Lazarus
MP3: "Reanimation" – Endless Forms from Lazarus
Endless Forms (official website)
Indie Rock is a movement and idea based on the democratization of music. It is about freedom of expression and empowerment of artists to create what they are inspired to create without the pressure to edit or contort their art in order to appeal to corporate sponsors. – Justin Allen
---
Optimus Rex – Embers
A relatively new St. Louis indie rock band, Optimus Rex, dropped an under-the-radar EP in August called Embers. The intoxicating guitars, bumbling bass and rolling drums and cymbals on the single, "Witch Hunt," definitely got the attention of the folks in the cafe.
"The lyrics come off as kinda dark on first glance," says guitarist and vocalist Nick Stergos, "but really it's a song about personal responsibility; about how people (myself included) prefer to blame problems on forces that are out of our hands. For some reason the thought of being powerless is easier to swallow than facing up to our own apathy and complacency."
Nick is also joined by his brother, Jake Stergos, on drums, upright bass, and piano, and bassist Jeremy Carpenter and guitarist and keyboardist Jeremy Hill.
Another track, "Few and Far Between," was "written in one sitting," Stergos says. "Lyrically it's just kind of a downer about getting old and numb. How we don't get excited about things anymore, how nothing impacts us the way it did when we were younger."
Since forming in 2013, Optimus Rex has opened for artists like Eve 6, Darling Parade, Tristen, and Bend Sinister. The band's top musical influences are Thrice, Brand New, Margo & The Nuclear So & So's, Cursive, Bright Eyes, and Radiohead.
MP3: "Witch-Hunt" – Optimus Rex from Embers
MP3: "Few and Far Between" – Optimus Rex from Embers
---
Alberteen – Miss World
From the UK city of Nottingham comes the DIY, self-described "rhythm and noir" band, Alberteen. They are not your ordinary band. In fact, the band itself was formed at a funeral in 2010.
Here's how bassist Abe Berry describes the band and their mission: "We Are The Mods/King's Evil – we're instant three-minute pop classics, in the band's classic rhythm and noir style; we're 21st century post-punk sonics, instantly addictive tunes and brutal, poetic lyrics.
The songs reflect – respectively – the clash between Mods and Modernists on Margate pier (reflected in the image taken by artist Nigel Green) to violent student riots and uprisings."
After listening to the two tracks the band sent in from their second album, Miss World, a number of times, we have to say they are definitely not a chillwave band or even an alt. rock band. Alberteen's music reminds us of a mix between Frank Zappa, Nick Cave, They Might Be Giants and The Cure.
From their new album, the first single, "A French Connection," is transfixing. The song and the album were produced by the legendary Mike Bennett (The Fall, Ian Brown).
A second track, "We Are Mods," sounds a lot like a glam rock riff ala-T. Rex, and at times, like The Who (which would fit with mods, since The Who are widely regarded as the most well known band from the UK's mod era/genre), which we surmise was intentional.
The other band members are John Rose (guitars and vocals); Phil Shaw (vocals), and Gareth Warden (drums and percussion). Among their favorite bands, Berry listed Nick Cave and the Bad Seeds, Parquet Courts, Temples, The Preatures, and Shamir. Alberteen has opened for bands like Primal Scream and Ramsgate Hovercraft.
The members of Alberteen actually formed the band at a funeral (of all places) in 2010. Their first single, "A Girl And A Gun," was ultimately remixed by Cornershop and played regularly on the BBC.
MP3: "A French Connection" – Alberteen from Miss World
MP3: "We Are The Mods" – Alberteen from Miss World
---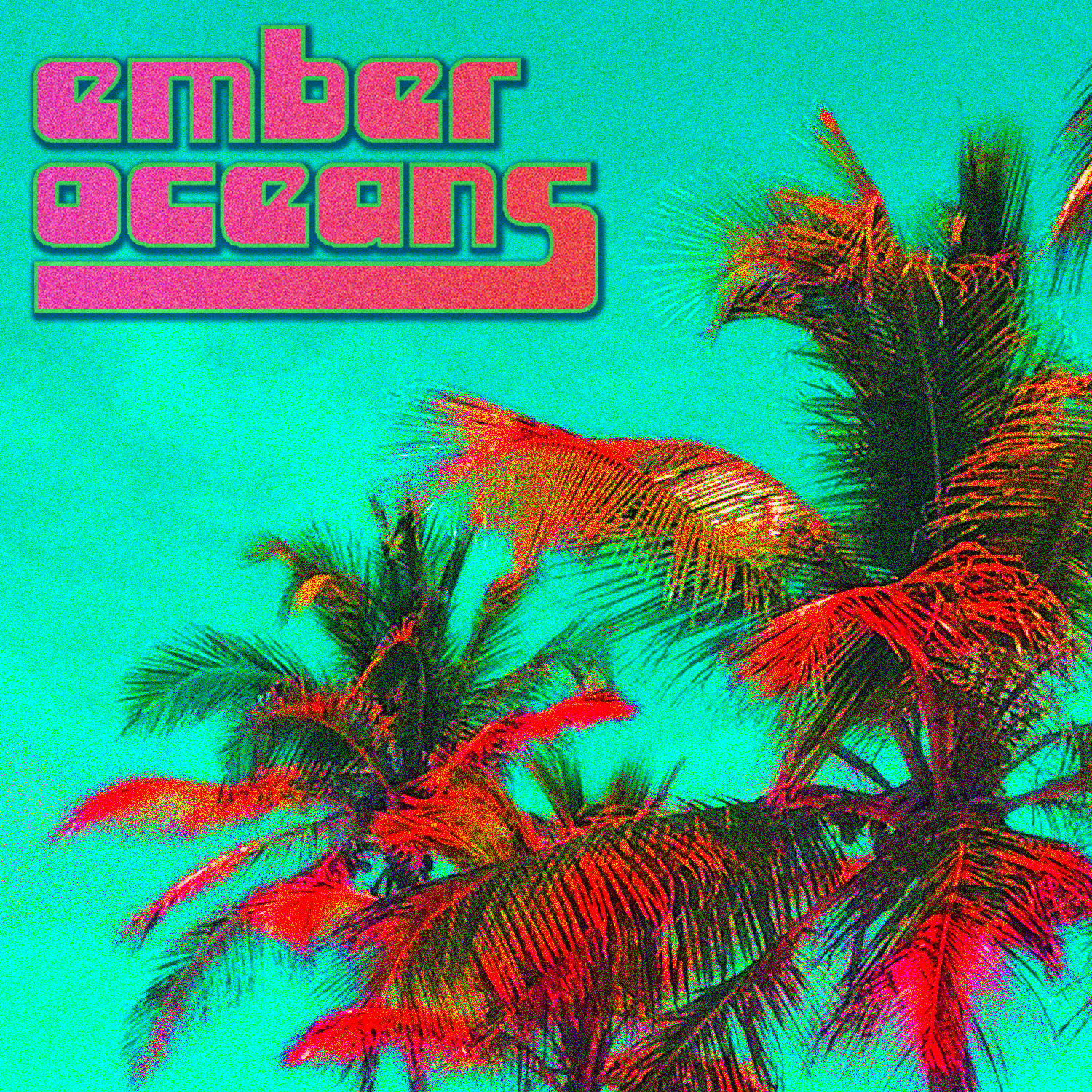 Ember Oceans – Ember Oceans
The talented Chicago DIY band, Ember Oceans, embodies a breath of fresh air in the alternative synth rock genre. The band dropped their self-titled debut EP, delivering fans and listeners a collection of warm electronic grooves and rhythms, driving pop melodies, sunny surf harmonies, reverb soaked synths and crispy beats on standout tracks like "Right Reasons" and the inspirational "Karma."
"Indie rock is like a page in a 'Where's Waldo?' book. Everyone's attention is drawn to the same place, but if you look at the big picture you might get a kick out of what else you find" – Parker Simonaitis, Ember Oceans drummer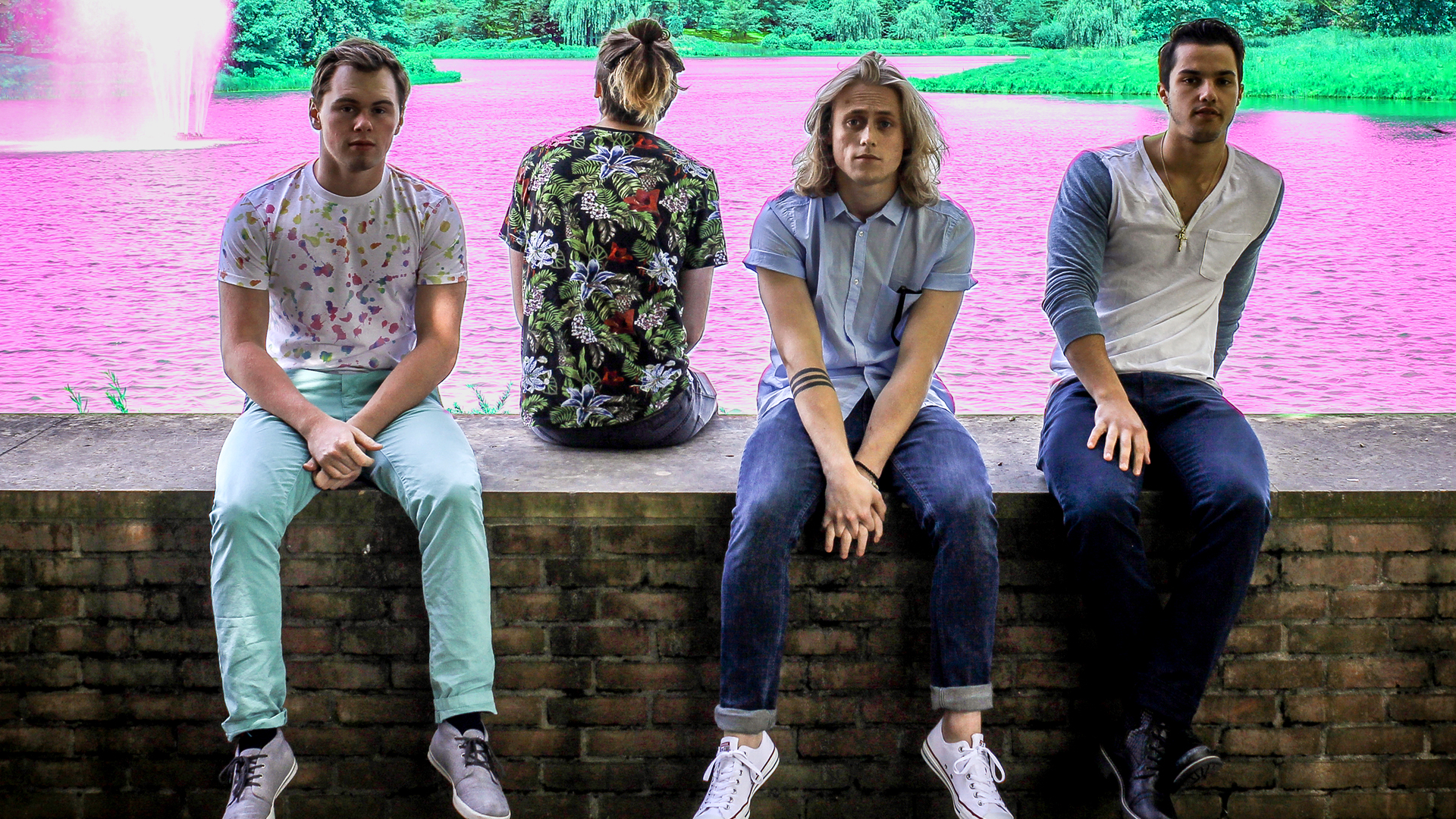 Ember Oceans, who are obviously influenced by artists like Passion Pit, are easily in the top ranks of new DIY bands we heard in 2015. Enough said. Let the music speak for itself:
MP3:  "Right Reasons" – Ember Oceans from Ember Oceans
Video: "Right Reasons" YouTube video
MP3: "Karma" – Ember Oceans from Ember Oceans
---
Sun Blood Stories – Twilight Midnight Morning
Sun Blood Stories isn't a trendy indie band or a band you'd book for a wedding. Instead, the Boise band, which calls it's style 'high desert ghost music,' creates "long-flowing song forms and delicious noise, leaning toward post-rock in its fondness for long crescendos and crushing finales."
Coming from the musical vocabulary of classic psychedelia, the music builds on these ideas and blooms into an "ever-moving mass of echo dream sounds." Featuring multiple slide guitars, a space viola, thunderous drums and "far too many echo pedals," SBS crashes and wails its way through a "wild and strange collection of songs about hallucinations, dreams and death."
"Palace Mountain Mirage" is spooky psych rock jam that builds into a sudden explosion of ringing guitars, bumping bass, furious drumming, crashing cymbals and menacing sound effects that turn the song into a full blown sonic nightmare; awesome recording and mixing work. The followup track, "NighTremor" is equally as eerily, dark, long and trippy with constant percussive beats and sound effects.
Over the past few years, SBS has opened for bands like Mount Eerie, Ancient River, Acid Mothers Temple, True Widow, Kithkin, and Wooden Indian Burial Ground. The band's musical influences include Janis Joplin, The Flaming Lips, Foxygen, Captain Beefheart, Bongripper, and Pink Floyd.
MP3: "Palace Mountain Mirage" – Sun Blood Stories from Twilight Midnight Morning
MP3: "NighTremor" – Sun Blood Stories from Twilight Midnight Morning
"Indie Rock is a term that covers so much music that it is now almost meaningless. But its also a starting point for people to find some of the best music being made." – Ben Kirby, Guitarist
---
Erick Macek – Erick Macek EP
It's almost impossible not to get the urge to want to stand up and dance and sing on Los Angeles songwriter and musician Erick Macek's uplifting, celebratory track, "Love," which he wants to be shared with the world in order to promote peace.
"More personal to me," Macek says, "indie music is seeing what you're really made of. It's the blood, sweat, tears, and the culmination of one's hard work. It's the freedom to create what you feel."
The first single, "No Worries," from his debut, self-titled EP, is more somber, and follows the theme about the failings and the victories of life. He worked with Grammy-winning producer Mikal Blue (Jason Mraz, Five For Fighting, Colbie Caillat, Jason Reeves), who produced, mixed and engineered the crowd-funded EP, the band's fourth release.
Band members include Stephen Jones on bass; Bill Jones on guitars and ukulele; Anne Seidler on piano, wurlitzer, and rhodes, and Christian Hogan on drums & percussion.
Macek and co-writer Kate Earl were accompanied on their duet "You Say," by bass player Dean Dinning, from Toad the Wet Sprocket. In 2014, songs from Macek's Colors May Change album received significant placement on shows like Life Unexpected and Melrose Place. The band has opened for artists like Joan Jett, Gin Blossoms and G. Love.
MP3: "Love" – Erick Macek from Erick Macek EP
MP3: "No Worries" – Erick Macek from Erick Macek EP
---
Oliver House – If You Love Me You'll See
Three college friends from Arizona State University in Phoenix formed a new band, Oliver House, last summer and got to work. Over the ensuing months, they honed their skills, pumping out heavily melodic and percussion laced tracks.
The results of their hard work over the past year are impressive. The band's debut single, "If You Love Me You'll See," is an ominous, but driving psych guitar rocker with a chugging base and accompanying beats. The interplay between bassist Dan Horner III, guitarist and lead vocalist Sean MaCauley and drummer Holden Flesner is particularly potent. They sound like a band that has been together for years, not months.
The second single, "Warhawk," from the band's new EP is a softer, acoustic psych pop style track with a chugging bass and drums all the way through. The chorus, "away…away…away," is another constant, accompanied by a high nylon guitar mini-solo at the end of the track. We can't help but to wonder how much a great producer, and manager, could help make these guys a popular indie band nationally. Right now, they have a good start with a terrific debut EP, which officially dropped in March.
MP3: "If You Love Me Youll See" – Oliver House from If You Love Me You'll See
MP3: "Warhawk" – Oliver House from If You Love Me You'll See
---
Tim Bick – Information
Somewhat creepy and strange, the semi-dark psych pop of U.K. musician and multi-instrumentalist Tim Bick on the track, "Information," a song that includes kick-ass guitar playing, is oddly compelling. He's obviously no newbie on the guitar.
Bick marries classic 60s and 70s pop structures with "wrly witty wordsmithery that takes a few cues from Aimee Mann or Fountains of Wayne's Chris Collingwood." He dismisses claims that his music is retro, insisting instead: "It's just an organic thing that was planted in the ground a long time ago."
The eccentricity doesn't end with the songs themselves. Apparently, according to Bick, he is working on the development of 'The Emotionalizer,' a "piece of studio hardware designed to maximize the emotional effect of music that modern technologies tend to reduce." Hmmm…stay tuned.
With Bowie (RIP) so much on our minds these days (see our Soundcloud Bowie covers' collection), Bick's music sounds influenced by Ziggy Stardust. And yet, Bick retains his own unique sound that is sparse, elongated, heavily narrative, lo fi, guitar-laden, and imperfect – all elements that work nicely together. Either way, we suspect that listeners who dig these two tracks will want to hear more.

"Information" – Tim Bick from Information

"Heart Attack" – Tim Bick from Information
---
Last modified on 2016-04-09 18:35:12 GMT. 0 comments. Top.
While 2015 is over, the Best Music of 2015 is still being tallied, and we'll be featuring the top music – both DIY and 'mainstream indie' – for the next few weeks. We have hours and hours – even days – of playlists published throughout the year in popular post series like Best New DIY Music of 2015; 7 Bands You've Gotta Hear; Artist of the Week; 5 Rock Bands You've Gotta Hear, and Best New Releases (featuring signed artists).
Don't miss our Song of the Day, and other special playlists, on Indie Rock Cafe's Soundcloud page, and follow us on Instagram for regular new bands, songs, album covers, videos, amazing photos and more. And for more and more playlists, including the best signed and talented indie artists and bands, singles and new releases, follow us on Spotify.
In this ninth edition of the Best New DIY Music of 2015, we introduce you to some of the best kept secrets, and Bands to Watch in 2016, in the world of DIY rock.
Sound Is Lovv – Los Angeles, California
Bad Hounds – Akron, Ohio
Margarine – Boston, Massachusetts
My Tribe Your Tribe – Kildare, Ireland
Beachmen – Salt Lake City, Utah
Serve The Sun – Amsterdam, The Netherlands
Ocean Glass – Champaign-Urbana, Illinois
Hookspine – Lille, France
Jaromil – Dijon, France
Tombstones In Their Eyes – Los Angeles, California
Sound Is Lovv – Shipwrecks
Based out of Los Angeles and born from Brad Watson's solo project, Sound Is Lovv creates dreamy, shoegaze noise rock that is simply arresting and transfixing. Influenced by "90s alt. bands and their '80s shoegaze predecessors, along with 60's Motown," the band shoots to "offer a heavier brand of modern shoegaze and dream pop."
The band's true standout track, "Take Me With You," from their debut EP, Shipwrecks, is a slow blaze of rolling beats, echoey, soft vocals, hypnotizing guitars and choruses that soar and float above the green and blue world below – truly one of the best DIY dream pop tracks of 2015. Don't miss the music video for the track.
"Take Me With You" – Sound Is Lovv from Shipwrecks
Sound Is Lovv doesn't restrict itself to just one genre, which is part of the magic found on shoegaze/noise rock tracks like "And Don't Believe," with its crashing cymbals, riveting and soaring guitars and heavily reverbed vocals.
In addition to Watson, the band members include guitarist John Rockwell; bassist Dario Grenados and drummer Joel Murray. Tag Sound of Lovv as a Band to Watch in 2016.
"And Don't Believe" – Sound Is Lovv from Shipwrecks
"Indie Rock is taking certain ideals of mainstream music and hodgepodg'in them together to create one's own desired sound. Next to that sound, and re-envisioning it to accommodate broader tastes and facilitate accessibility, is what is required in order to initialize your brand as 'independent'." Brad Watson
---
Margarine from Free Tibet
The psych rock unit Margarine is a Boston-area DIY band that puts an emphasis on melodies "in the stylistic realm of the Beach Boys, Grizzly Bear, Fleet Foxes, and Animal Collective," says the band.
He speaks the truth because from the first few seconds, right to the very last, of the fantastic, even mind-blowing track, "White M & M," we were fans.
"It features an upright bass, a real grand piano, a guitar tuned to open D, and drumming on the back of that same guitar," MacKenzie said. "We considered using a more conventional percussion instrument, but the sound of the guitar surface cut through the mix perfectly and it turns out you can get a pretty wide range of tones out of the back of a guitar." That is exactly on point.
Other talented band members, and fellow university students, include Charles Wiston on keyboards and Matthew Okun on guitar. Bass player Ryan Accardi is a senior at Wellesley High School.
"White M & M" – Margarine from Free Tibet
"Rocking Horses" – Margarine from Free Tibet
---
Bad Hounds from Bad Hounds
Bad Hounds are an Akron, Ohio rock band with two songwriters and singers – Ty Deming and Alex Gallo, both of whom are also guitarists, supported by bassist Mike Varga and drummer Cory DiBello.
The band released their self-titled, debut album this past August featuring passionate alternative rock songs like "Salt" and "Aphrodite." Akron should be proud to have a band that stays true to their roots and can really rock it.
The young band's top musical influences are Tame Impala, The Black Keys, Manchester Orchestra, Bad Books, and Alt-J. The band have already built a respectable following in and beyond Akron.
"Salt" – Bad Hounds from Bad Hounds
"Aphrodite" – Bad Hounds from Bad Hounds
---
My Tribe Your Tribe – Ghost With You/Will To Survive
Straight out of the picturesque Irish town of Kildare, located just 10 miles outside of Dublin, a new alternative shoegaze trio with the cool name, My Tribe Your Tribe, lighted up our radar thanks to a trio of debut singles released throughout 2015.
Garnering nearly 4,000 plays on Soundcloud, the hottest track, "Ghost With You," sizzles with gritty synths, blazing alt. rock styles and booming percussion. The talented young musicians that make up My Tribe Your Tribe are George Mercer (lead vocals, synths, guitar); Tod Doyle (drums, vocals), and Colm Daffy (bass, guitar).
My Tribe Your Tribe hit the ground running since forming in 2014. Despite the fact that they haven't even release an EP or LP yet, the band has played numerous music festivals around Ireland.
We can just imagine how the gorgeous "Ghost With You" was a hit with festival goers when MTYT were on stage last summer. And, if you listen to their other two tracks, "Will To Survive" and "Only A Horizon," you might be able to hear the seeds (hearing seeds?) of a hot and fresh new DIY band from Ireland.
The beautiful Emerald Isle has given us so many amazing bands over the decades, and there are so many DIY and small label indie and alt. bands in Ireland that are amazing (see our
Soundcloud page
). MTYT has opened for bands like Electric Picnic, Body and Soul, and Hard Working Class Heroes. They are most influenced by the music of Jape, Deerhunter, St. Vincent, and Spoon.
"Ghost With You" – My Tribe Your Tribe from Ghost With You/Will To Survive
"Will to Survive" – My Tribe Your Tribe from Ghost With You/Will To Survive
My Tribe Your Tribe on Facebook
---
Serve The Sun – Watching the Watchers EP
Let's turn our sights to a talented young new band from The Netherlands. Serve the Sun is an Amsterdam-based indie soundscape quartet.
As evidenced by songs like "Helianthus," the band paints a sound that relies on deep bass lines, grooving rhythms, shoe gaze-heavy guitar sounds, and sweet, emotive vocals, creating what the band prefers to call 'indie groove trance.'
The second track, "With One Another," is mystical, downbeat and sparse. The second half of the track picks up the tempo and introduces layers of swirling synths, almost as if the sun suddenly broke through the dusky morning, casting its warm rays onto a cold, dark world.
The band members include Tim Schakel (vocals, guitar); Manuel Verburg (guitar); Nard Koemand (bass), and Job van der Zijden (drums). These indie grooving, sample-loving musicians list musical influences as Radiohead, Atoms for Peace, The Veils, Bonobo, and Flying Lotus.
Producer Pim van de Werken (Eins, Zwei, Orchestra and Silence is Sexy), says it just about right in referring to Serve The Sun's debut album: "It's beautifully layered and experimental. Lie down, close your eyes; this deserves a careful listen."
The band's new EP, Watching the Watchers, is out now. Review the official music video for "Helianthus" via YouTube.
"Helianthus" – Serve The Sun from Watching the Watchers EP
"With One Another" – Serve The Sun from Watching the Watchers EP


"Indie Rock is music with freedom. Free from standards who limit the creative mind and create borders. Indie rock means you can express music the way you want to. " – Tim Schakel
---
Ocean Glass – Track By Track
The Champaign-Urbana, Illinois-based indie rock band Ocean Glass has acquired a dedicated local following since finalizing their lineup in September of 2015. The band, only a little more than a year old, have become known for their high energy shows and have opened for top midwestern bands like Into It. Over It.
The track, "Stumble," is what really drew us into this band from the Great Lakes region. With its ringing guitars, bumbling bass, and crashing cymbals and skins, "Stumble" is this new band's standout track. Ahmed's vocals, and the band's choruses, are uplifting, and yet there are veins of angst, love, and hurt: "I wanna run away with you/but you tie me down." That's a fairly brilliant juxtaposed lyric.
The next track, "Saltwater," has angular guitar and bass riffs that remind us of American Analog Set. The various stops and restarts, and the tangental jams that seem to characterize the band's style also has some similarities to one of the band's top musical influences – the superb indie band, American Football. The band members of Ocean Glass have proven themselves to be an excellent band with a lot of promise. Keep an eye on these guys; they're not the regular fare of indie bands you might be used to.
Currently, the band is in the studio recording their second EP, and their first release with the new lineup. The band members are Nishat Ahmed (vocals); Kyle Solner (rhythm guitar); Weston Harman (lead guitar); Justin Isler (bass); and Luke Smith (drums).
Stumble – Ocean Glass from Ocean Glass
Salt Water – Ocean Glass from Ocean Glass
---
Hookspine – Averageness As A Cancerous Shivering Cell
We've been listening to the tracks of a young French solo musician Jean-Nicolas Lys (JnL), from the town of Lille.
His debut solo single, "Enough Cuteness," as the artist Hookspine dropped this past summer, and we've been listening to it ever since. It doesn't take long to recognize the artistry in the composition with it's many progressions and even angular key and timing shifts with piano, guitar, bass and drums. Lys, or JNL, as he also references himself as, performed, recorded, and mixed all of the instruments. Yet another achievement.
Don't feel out of sorts if you hear influences of The Beatles' unique recording techniques, and the practice of sinking chapters, or at least sub plots, if you will, into songs, starting with Rubber Soul and continuing on through Sgt. Pepper, The White Album and Abbey Road (and the heart of the band's experimental and creative genius).
However, "Enough Cuteness" is not The Beatles; nor trying to copy them. The influence is there, but the song retains its own identity and originality, which is the sign of a talented artist that can pull that off.
JNL's top musical influences include Blur, Simian, Super Furry Animals, Elbow, Grizzly Bear, and Deerhunter. He was born and raised in Reunion Island where he began playing the piano at the age of three years old. His debut EP, Averageness As A Cancerous Shivering Cell, dropped on December 27.
"Enough Cuteness" (single edit) – Hookspine from Averageness As A Cancerous Shivering Cell
Brazen Pimp – Hookspine from Averageness As A Cancerous Shivering Cell
"Indie rock is a mix of several styles, apart from the popularity of mainstream music. it is quite vast; you can really hear totally different bands in indie music (Animal Collective vs Elbow for instance) and come across all sorts of unusual sounds." – Jean-Nicholas Lys
---
Beachmen – Everybody's Pink Inside
The Salt Lake City DIY garage pop, psych funk band, Beachmen, started out as a "home recording project" between guitarist Kyle Dickson and bassist Joshua Hunsaker.
After drummer Evan Vice joined to make a trio, the band began working on their new album, Everybody's Pink Inside, which was just dropped on September 12th.
"In recording our new album, we wanted our audience to see our live show happen in their bedrooms," Hunsaker wrote. "In fact, most of our songs were first recorded in one take as a band to be able to accomplish this."
That is an accomplishment, and at times you can hear the rawness of their unperfected recording session, such as on the minimalistic, morphing track "Earthquake," and yet it sounds awesome.
But the song, "Waiting," changes gears; it's bumping and chugging right along, with funk-borrowed beats, thick bass lines, and semi-tropical, heavily-distorted guitar riffs. We love the rocking and rolling jam the band kicks out, with liberal use of the whammy bar.
While they have only been together for a few years, Beachmen has shared the stage with top indie bands like Cold War Kids, Geographer, School of Seven Bells, and Wild Nothing. The fellas major musical influences are Led Zeppelin, Nirvana, Flaming Lips, Dr Dog, Radiohead, and Talking Heads.
"Earthquake" – Beachmen from Everybody's Pink Inside
"Waiting" – Beachmen from Everybody's Pink Inside
---
Jaromil – The Usual Shit You Tell Someone Who's In Pain
From the city of Dijon, in the bucolic Burgundy region of France, comes the DIY indie pop electro rock duo Jaromil, who have previously opened for indie bands like Oh No! Oh My!, Girls In Hawaii, Absynthe Minded, Syd Matters, Vitalic, Bob Sinclar, French Cowboys, and Yeti Lane.
The track, "St. Pancreas," from the release The Usual Shit You Tell Someone Who's In Pain, is a menacing song with spooky keys, bumbling bass lines, and smoking guitar licks. Some of the duo's many musical influences include Sufjan Stevens, Ghinzu, Pavement, Sigur Ros, Nick Cave, Eels, and Beach House. Jaromil is Antoine Barré Foncelle on drums and Arno on vocals, bass, guitar and sampling.
"St Pancreas" – Jaromil from The Usual Shit You Tell Someone Who's In Pain
"Cockleshell" Jaromil from The Usual Shit You Tell Someone Who's In Pain
---
Tombstones In Their Eyes – Sleep Forever
The Los Angeles DIY project Tombstones In Their Eyes has a unique story. It started on the Internet a few years ago in a collaboration between songwriter/singer, guitarist and keyboard musician John Treanor and New York musician James Cooper.
After collaborating via Dropbox, and using GarageBand, the duo ended up with some two dozen songs. Treanor set about picking the top tracks, and then recruited bass player Josh Drew and drummer Samuel Sherwood to record them on their debut album, produced by musician Paul Roessler (Screamers, 45 Grave, Deadbeats, Nina Hagen).
The result is a debut album that features psych rock, garage rock, and acoustic elements, as heard on choice tracks like the expectedly drowsy, "Sleep Forever," and the more sinister, "It's Always Nothing." The band's top musical influences include The Brian Jonestown Massacre, Dandy Warhols, Built To Spill, and Elliott Smith – nice selection of four solid artists.
"Sleep Forever" –
Tombstones In Their Eyes from Sleep Forever
"Its Always Nothing" – Tombstones In Their Eyes from Sleep Forever
Tombstones In Their Eyes on Facebook
---
---
Last modified on 2016-02-18 21:39:11 GMT. 0 comments. Top.
It doesn't seem possible that 2015 is almost over, but the hard reality is that it's on the outs. We still have lots of artists and bands with stellar 2015 releases that we want to share with you all.
This is the eighth installment of the popular band profile and playlists series, Best New DIY Music of 2015. Therefore, without further delay, here is the next batch of artists and band's you need to hear.
In This Installment:
The Modern Savage – Anchorage, Alaska
ness – Long Island, New York
Gibberish – Los Angeles, California
Storie Grubb – Boise, Idaho
Duals – Goleta, California
The Modern Savage – Unfazed
Alaskan alternative rockers The Modern Savage's new EP, Unfazed, displays the band's knack for driving, explosive rock, such as on the edgy lead single, "Go," one of the standout tracks of the five song EP.
Front woman Jenni May Toro exhibits her raw, emotive and sneering vocal work throughout the EP, accompanied by the accomplished guitar and synth work of John Cripps and Matt Eley, Ivan Molesky on bass, and David Devlin on drums.
"As a whole, Unfazed explores the multifaceted aspects of being a woman in her mid-20s," Toro says.
"The song 'Comet' confronts the predefined archetypes for women in music, and songs like 'More' and 'Unfazed' touch on the lonely aspects of millennials, who are never fully satisfied."
The new EP was produced, engineered, and mixed by NYC based producer and recording engineer James Frazee (Radio Music Society, Sharon Van Etten, Patti Smith).
The Modern Savage has been moving up in the Anchorage rock scene in recent years, and plan to make their way down into the lower 48, where the band already has a growing and loyal fan base.
They've shared the stage with powerhouse acts like Jane's Addiction, Foster The People, Silversun Pickups and Owl City. TMS was also featured in YouTube's celebrated series, American Hipster Presents, which focuses on art and culture in 10 American cities.
Now, with their sophomore effort out, the band has much more material to perform live with for their growing base of fans.
"Go" – The Modern Savage from Unfazed
The Modern Savage official website
ness – Behind The Couch (official lyric video)
During the summer, we featured the Long Island DIY electro pop duo, ness' hazy song, "Behind The Couch," from the debut EP, A Second To Think.
The reverb-heavy acoustic pop track with uptempo mandolins, twinkling xylophone notes, and light beats, was favorited so much by listeners that it easily became the No. 1 song in July on IRC's Top Ten Songs.
Now the duo are back with the official lyric video for "Behind The Couch," which is already attracting kudos from fans. The track, since its release, has received over 17,000 plays on Soundcloud and the EP more than 55,000 streams on SC and Spotify.
The band members, Ethan Peck and Jesse Weisberg, are also currently writing and recording songs for their next release expected in the spring of next year.
Gibberish – Winter Coat
One of our favorite releases from 2015 comes from the Los Angeles duo of Derek and Lorie Bromley, aka Gibberish. Their wild, glitchy, and rattly psych pop tracks on their debut EP, Winter Coat, has been rotated on the cafe's speakers many times over the past few months.
If we had to pick one track to represent the band's Animal-Collective-meets-Brian-Eno sound, it would be the song, "Colonies." It stomps along with a hard bass drum; clattering drum sticks; waves of warm, soaring synth riffs; and layers of hazy reverb-heavy vocals, oozing with rich melodies and sweet harmonies, creating a weird and wonderful psychedelic feast of sounds, samples, effects, rhythms and beats.
"Colonies" – Gibberish from Winter Coat
"Everything on Winter Coat was done by myself on my laptop, using gear I've accumulated throughout the years," says Derek Bromley. "We recorded most of the album using one or two mics at a time, which is how we got the percussion sounding psychedelic and glitched out.
"I used a vocal effects processor and looped drum parts one at a time and then added them all up to give the rhythm section a lush, full, textured sound. I used this technique on a lot of instruments and vocals to varying degrees, so the album would have continuity between songs."
Gibberish official website
Gibberish on Facebook
Storie Grubb –The Length of Tomorrow
The prolific Boise DIY musician and visual artist, Storie Grubb, has just released his fifth album in the past year. The LP, The Length of Tomorrow, is a tour de force of emotive and introspective anti-folk indie music, and a sobering tale of modern times, with elements of punk woven into the fabric of Grubb's music.
"It is album that for me is totally appropriate for the times we are living in," Grubb writes on his official website.
It is full of themes that I love bringing to light, like war, death, love and life…as well as religion and the relationships one has with fellow human beings on this beautiful planet."
Completely written, composed, performed, recorded, produced and mastered by the talented extraordinaire multi-instrumentalist Sean Kelly (aka, Storie Grubb), the new LP features would-be indie hit songs like "Milky Way," "Never Coming Back," "A Cloud in the Sky," and a magnificent cover of Beck's "Jack-Ass", featuring backup vocals from Amber Pollard.
"Milky Way" – Storie Grubb from The Length of Tomorrow
"Jack-Ass" – Storie Grubb from The Length of Tomorrow
Grubb's melodic, heartfelt, and at times, angst, music consists of dabbling in various genres of indie music – including folk, rock, pop, punk, and psych – and is inspired by musical influences like Elliott Smith, Neil Young, Belle and Sebastian, and The Magnetic Fields.
Last fall, before the dissolution of his previous band, Storie Grubb and The Holy Wars, Kelley and his band were asked by Built To Spill frontman Doug Martsch to open for the legendary, trail-blazing indie rock band at a benefit concert in Boise.
We have been big fans of Storie Grubb since we first heard the fascinating album, The Jewel and The Germ.
Fans will likely dig into his discography once they take the time to listen to a true unsung musical and lyrical indie hero of our time who is just a few blog reviews from underground stardom.
Duals – Honesty Is Mandatory
Duals is the moniker of Goleta, California DIY artist and producer Aphiah Cey-Jude. Drawing inspiration from artists like Cat Power, Eyedea, Bob Dylan and James Brown, Cey-Jude created Duals in 2000 as an outlet for musical expression, dabbling in everything from hip hop and rock to ambient and electronic.
Those influences and tastes, and his own traumatic childhood, have translated into art rock songs like "Life Is A Paradox" and "Big Sisters And Stuffed Animals," from Duals debut LP, Honesty Is Mandatory, released earlier this year. He asserts that the moniker is to reflect "the duality of depravity and love that the concept of man is tied to."
Mixing analog instruments, finely produced vocals and electronic samples, Duals has set himself up as an artist to watch in 2016.
"Life Is A Paradox" – Duals from Honesty Is Mandatory
"Big Sisters And Stuffed Animals" – Duals from Honesty Is Mandatory
Dual's Growth of Culture homepage
---
Last modified on 2016-07-16 03:31:09 GMT. 2 comments. Top.
Throughout the year, we have been putting a lot of work into reviewing 2015 releases from DIY artists and bands across the country and around the world. We've labored over the flood of submissions we've received this year (most of them submitted to IRC via our submission form) from every type of artist and band, genre and style, you can think of, and from totally terrible to brilliant music that needs to be heard from talented musicians.
Over the years, since 2008, artists and bands featured on IRC have received all kinds of new fans, more coverage and reviews, gigs, licensing deals, recording contracts with labels, bookings on tours and festivals, and their music featured on television and film soundtracks as a result of being featured on IRC. Nowadays, bands need to hustle to make a living like never before, and harnessing the power of the web is one of the best ways to do it.
In this installment of the crazy popular series, Best New DIY Music of 2015 (which has received hundreds of Likes on FB), we've got rock, blues, synth, pop, folk, psych and more – as well as mixes of one or more genres, which is more typical of indie anyways – from bands in Tel-Aviv and London, Kiev and Petrozavodsk, Falun and Truro, and from Boston to Athens, Spokane to Tulsa and Squamish to Omaha.
Click on the player below to stream all of the songs uninterrupted or listen to them one by one by clicking the song links. Enjoy and please Like, Tweet, Insta, Pin and whatever else to show your love. We appreciate it y'all!
In This Installment:
Bill & Murray – Tel-Aviv, Israel
The Bread Brothers – Athens, Georgia
Skyhound – Kiev, Ukraine
Sports – Tulsa, Oklahoma
Third Brother – Falun, Sweden
Break The Bans – Petrozavodsk, Russia
Aüva – Boston, Massachusetts
Dismal Beeches – Tel-Aviv, Israel
Boat Race Weekend – Spokane, Washington
Colourshop – London, England
Sperry Alan – Truro, Nova Scotia
Battling Giants – Omaha, Nebraska
Slunq – London, England
Adam Hill – Squamish, British Columbia, Canada

A new synth dance pop trio from Tel-Aviv, called Bill & Murray, is bound to turn some heads on this side of the globe. The grooving synths and beats of "Rabbit Hole" are irresistible, as are the gorgeous vocals and acoustic beauty of the more subdued single, "The Silence Grows."
Vocalist and keyboardist Stella Goshtein has a terrific voice that hopefully will gain greater recognition in the U.S. Other cornerstones of the band's presence are the guitar playing and vocals of David Blau and drum kit work of Ran Jacobovitz.
The origins of the band trace back to 2012 when an experimental collaboration between Blau and Gotshtein quickly turned into an full on band with the addition of Jacobovitz in 2013. The trio have performed all over Israel and music festivals in North America and Europe. They also wrapped up a tour of Europe and have opened for artists like Gary Numan.
Bill & Murray debut album, A New Kind of High, officially drops August 30th. The band's top musical influences include Joy Division, The Cure, The Stone Roses, Gary Numan, My Bloody Valentine and Bauhaus greatly influenced the album. Though the album combines synth-pop and post-punk influences, the bands personal touch and their unconventional choice of musical instruments and pedal effects created a unique and distinct flavor.
"Rabbit Hole" – Bill & Murray from A New Kind of High
"The Silence Grows" – Bill & Murray from A New Kind of High
The Bread Brothers – The Bread Brothers
Rock legends REM's hometown of Athens, Georgia has produced many fine artists and bands over the years, including indie and DIY that are unknown to the mainstream. For 2015, we're adding The Bread Brothers to Athens' growing list of impressive, home 'bread' bands. Earlier this year, the brothers dropped their self-titled, debut album. And it's one hell of an album for a band that few people outside the city have heard of.
But what started as a standard rock outfit has now progressed into a solidified sound; a melodic, yet hard-hitting, signature with many colors reflecting the band member's musical backgrounds, including experiences with playing folk, country, rock and pop. In fact, fans of The Strokes are probably most likely to be attracted to the talented quintet's sounds.
It's hard not to think of The Strokes with the wonderfully jangling, jamming electric guitars, the radical chord shifts; the coarse, yet melancholic vocals, and driving percussions of the standout single, "Milk and Honey." The brothers weave elements of folk rock with pop rock on the mostly uptempo single, "Dirty Deeds," with its hard acoustic guitar playing and glittery piano swirls.
The 'brothers' of bread include Aaron Campbell (vocals); Cody Provost (rhythm guitar); Remington Rehklau (bass); Cameron Kelly (drums), and Alex Magee (lead guitar). They have opened for bands like Stop Light Observations, Voodoo Visionary, Lindee Link, and Chasing Jonah. Their top musical influences include The Strokes, Kings of Leon, and Needtobreathe.
"Milk and Honey" – The Bread Brothers from The Bread Brothers
"Dirty Deeds" – The Bread Brothers from The Bread Brothers
The Bread Brothers on Facebook
Skyhound – Dreamcatcher 7″
It's not often that we come across a smoking hot band from the Ukraine. While the former Soviet satellite has been garnering worldwide attention as Russian separatists battle Ukranian loyalists, two Ukrainian friends and musicians – Farid Mbaidin and Daniel Hryhoriev – from the capital city, Kiev, have been writing and recording high energy synth/electro dance pop songs in their spare time under the moniker Skyhound.
Mbaidin and Hryhoriev have been working on their music since forming Skyhound last summer. The result are the two singles, "Dreamcatcher" and "Till We Fall." The first track, "Dreamcatcher," is an emotionally-charged, subdued song with a big, booming bass drum beat throughout, dark pop synth embellishments and haunting, layered vocals. The second track, "Till We Fall," is epic-sounding with its driving rhythm, charged melodies and full throttle dance synth pop flourishes.
"We are in charge of everything in our band," Mbaidin says, "starting with songwriting and lyrics, through designing artworks; mixing and producing songs, and finishing with music videos shooting and editing." Mbaidin cites bands like Linkin Park, The Knife, M83, Howard Shore, Broods, CHVRCHES, and Evaline as top influences. The Dreamcatcher 7″ officially dropped on July 7th. The duo are working on their debut LP.
"Dreamcatcher" – Skyhound from Dreamcatcher 7″
"Till We Fall" – Skyhoundfrom Dreamcatcher 7″
Watch the 'Dreamcatcher' video via YouTube
Sports – Naked All The Time
Heavy bass lines, steady, grooving rhythms and beats, soft vocals and layered choruses, and dreamy psych synth pop melodies are the hallmarks of singles like the swaggering "You Are The Right One" and the sunny, breezy "Panama." Both tracks are from the new album, Naked All The Time, by the Tulsa, Oklahoma DIY band Sports. These guys delicately weave synth pop with tinges of psychedelia and dream pop.
Throughout junior high and high school, members Jacob Theriot (bass, keys), Christian Theriot (guitar, keys), and Cale Chronister (vocals, keys, guitar) have written and recorded music together under various project names . Not surprisingly, they are fans of bands like Tame Impala, as well as Prince and Fleetwood Mac (that's an interesting range, chronologically and genre-wise).
Sidebar: One thing worth mentioning – and advice for other new bands – is that picking such a common and diluted word, 'sports,' puts the band at an immediate disadvantage because it is nearly impossible for potential fans and followers to quickly find more information about the band in a Google search. Lesson 101 in band naming/branding in 2015: Create a totally original band name that will guarantee that all of the web pages and social media links with your band name will come up first and dominate Google search results. For example, a band name like The Radically Sonic Bandits.
Now, back to regular programming. These two hot tracks from Tulsa band to watch, Sports, are sah-wheet!
"You Are The Right One" – Sports from Naked All The Time
"Panama" – Sports from Naked All The Time
Third Brother – No Mind Police
In Falun, Sweden, a new DIY band called Third Brother released their debut EP, No Mind Police. The title track from the EP has a bit of a foreboding tinge to it even though it's an otherwise uplifting track that weaves folk and rock elements. It's a standout song, rich with melodies and choruses. The story behind the song seems to be a love song about the emotional struggles love inevitably encounters.
The follow-up single, "Boxes and Old News" is a mellow, folksy acoustic number that somehow sounds so amazingly woodsy, almost like you can smell decaying leaves in November walking in the forest after a rainfall, or old newspapers in an aged shoebox – from notes of music. That's a unique talent.
It turns out that Albin Carlson, Third Brother's songwriter, vocalist and guitarist, retreated to a small cabin 'deep' in the woods of Dalarna near his home in Sweden. There he wrote and recorded demos for the songs and set out to form a band, bringing together Anton Klasson (guitar and backup vocals), Axel Widmark (bass), and Philip Stjernberg (drums) to complete the band line-up. Not surprisingly, Carlson's major influences include artists like Fleet Foxes, Bon Iver, Nick Drake, and Radiohead.
"No Mind Police" – Third Brother from No Mind Police
"Boxes and Old News"– Third Brother from No Mind Police
Break The Bans – Okay, Okay
Based out of Petrozavodsk in the Karelia region of Russia, the garage/punk rock band Break The Bans, formed in 2007, rip out raw, raunchy rock on their debut album, Okay, Okay. Songs from the album made their way on to radio stations in Spain, England, the U.S., Finland, Italy and Portugal by popular request. In fact, the song featured below, "How Can I Love Her?" was featured on a commercial for Hudson Jeans.
Unfortunately, the band did not have the resources – including cash and visas – to tour in order to build on the momentum. But there is still the band's amazing kick-ass discography. The single, "How Can I Love?" is amazing; we've spun it countless times in the cafe. It's dark, disassociated and different. The second single, "Sexy Lady," is raw angst the way we like it, and not like we have heard from an overseas DIY band in a while. If you like angry, non-conformist punk rock, you might just want to give this Russian band a shot.
It's also worth noting that the songs from the band's album were featured in the indie movie, Drive-In Movie, at a film festival in Belgium.
Last year, the band dropped the EP, Propaganda, which made it to No. 24 on Starfrosch Top 100 Hot Download Charts in Russia. Band members include frontman Alex Fry on vocals; guitarist Vadim 'Bad' Bogorodski; Tim Romanse on bass; Louie Zipper on drums; and Tom Rise on guitar.
How Can I Love Her? – Break The Bans from Okay! Okay!
Sexy Lady – Break The Bans from Okay! Okay!
Break The Bans Facebook

"In Russia indie-rock is freedom and poverty. You can make the music you want. But it does not makes money." – Alex Fry
Aüva – Light Years
Among its many prestigious universities, the Berklee College of Music is one of Boston's most respected educational institutions, and one of the top music schools in the world. And consistently over the years, it has spawned many great artists and bands. A new DIY band, Aüva, is among the latest to join the ranks of bands born at Berklee.
The four music students who make up the band arrange complex and sophisticated tunes that feature cross breeding and layering of garage surf rock and dream psych pop. Their tracks from the band's new debut EP, Light Years, are wild, idealistic and full of energy as glimmering, glam pop tracks like "Into Place," with it's layers of harmonies, demonstrate. The second single, "Nothing Else," is a more dreamy song, while still maintaining somewhat of a driving beat and rhythm.
All of the band members – Miette Hope (vocals and piano); Jack Markwordt (guitar, vocals); Jake LeVine (guitar, vocals) and Michael Piccoli (drums) – are students at Berklee who decided earlier this year to form a band.
The band's surfy, dream pop tracks, like "Into Place" and "Nothing Else" are catchy and hard to forget.
Recently, friends and fans of the band have titled the band's music as, 'dolphin music,' because of its watery driving guitar, over up tempo and dance-influenced drum set parts. "If dolphins made rock n roll, this may be what it would sound like," Piccoli said.
Auva has previously opened for bands like Bay Faction and Elizabeth Color Wheel; the band's top musical influences include Tame Impala, Wild Nothing, Diiv, Beach Fossils, Mammas and the Papas, and Crosby, Stills, Nash and Young.
"Into Place" – Aüva from Light Years
"Nothing Else" – Aüva from Light Years
Dismal Beeches – Into The Woods
We've been coming across a series of artists and bands this year from Tel-Aviv. While Israel is not considered a hotbed for indie or alternative music, bands like the dream folk rock outfit, Dismal Beeches, are doing their part to create a local scene. This 'dark wave' duo is comprised of long-time collaborators, Stephan Friedman and Ronnie Slogun, who aspire to "create somber, intimate aural portrayals dedicated to the sacred mysteries of Nature."
The eerie title track, "Into The Woods," from the band's debut EP, is something you'd expect to hear on the soundtrack of an indie horror track – and that's not minimizing the song at all. It's genuinely creepy. The same is nearly true for the song, "A Tramp's Tale Told Late At Night Near The Salvation Army Homeless Shelter," a poignant and hauntingly beautiful piece with expressive, echoey vocals, aqua-like psych guitar and glittery but tame synth melodies galore – a strikingly rich and complex song. The guys favorite artists are Cocteau Twins, David Lynch, Lustmord, and The Cure.
DIsmal Beeches describe the story behind their debut EP as "a mystic journey in the depths of the Forest told through four different stories. We start off at a recluse's retreat in the woods, then proceed through an enchanted woodland as twilight shadows lurk behind the trees; stop by a rural asylum to hear a dreary tale of a beggar; and finally step into the heart of the black forest to meet the spirits of old." Friedman plays electric guitar, e-bow, kantele, harmonica, synthesizer, sings, and programs drums and effects. Slogun adds bass and vocals to the lineup of instruments.
"Into The Woods" – Dismal Beeches from Into The Woods
"A Tramps Tale Told Late At Night Near The Salvation Army Homeless Shelter" – Dismal Beeches from Into The Woods
Boat Race Weekend – The Talisman
Boat Race Weekend is a new alternative/pop punk trio based out of Spokane, Washington. Comprised of three childhood best friends – Evan Kruschke (guitar, vocals); Collin Price (bass) and Jay Orth (drums) – the band officially formed in spring of 2013 when asked to perform at the college they attended, Gonzaga University. The band caught attention of many students and began playing packed house shows in the college neighborhood. Soon, the three started playing venues throughout the city of Spokane and the greater Pacific Northwest.
Their demo, "Beautiful Days," caught the attention of Identity Recording Studios where they recorded their debut album, The Talisman, which was released DIY-style in March 2015. Boat Race Weekend music is characterized by pop punk verses, airy post-rock breakdowns, and heartfelt lyrics. BRW rages through like a hurricane on songs like "The Welcoming," with blazing guitars, storming drums, frantic bass lines and angst-filled vocals. The band has since grown in popularity in Spokane and more recently in Seattle.
The trio has opened for artists like Dan Smith, Hank and Cupcakes, Heart by Heart (founding members of Heart) and include among their top musical influences Brand New, Blink 182, The Wonder Years, The Story So Far, and Have Mercy.
"Beautiful Days" – Boat Race Weekend from The Talisman
"The Welcoming" – Boat Race Weekend from The Talisman
Colourshop – 3PM
The acoustic, experimental folk pop of London's bro duo, Colourshop, is captivating, spirited and uplifting on songs like "My World" and "3pm," the title track from the duo's debut album that dropped officially in May. "My World" is a powerful, heart-wrenching song; vocalist and guitarist Alfredo Salvati sings his heart out, backed up nicely by glimmering keys and backup vocals from his brother Diego Salvati. The brothers have a wonderful synchronicity that is unmistakable, and an originality that is encouraging. Colourshop is definitely on our Best Overseas DIY Bands to Watch.
"My World" – Colourshop from 3PM
"3pm" – Colourshop from 3PM
Sperry Alan – Hold On Tight
In Truro, Nova Scotia, musician John Alan Sperry has been writing, recording and releasing albums DIY style since 2004. He crafts alt. rock/folk tracks with introspective lyrics and musical conviction, like on the lo-fi single, "Hold On Tight." A bit of work on mixing instruments for a master is needed to create a more full sound. His influences include Matthew Good, Silversun Pickups, Smashing Pumpkins, and Sean Panting. There is a youthful inspiration to his music, and attention to artistry and tradition.
"Hold On Tight" – Sperry Alan from Hold On Tight
"Give Me A Warning"
– Sperry Alan from Hold On Tight
Battling Giants – Birth/Death/Reckoning
Battling Giants is an alternative hard rock blues band from Omaha that formed in 2014. In May, they dropped their sophomore album, Birth/Death/Reckoning, featuring songs like the raunchy, kick-ass rocker, "Hell Water Blues," and the dark and menacing, "Dr. Dealer," a track about prescription drug abuse and the doctors who 'deal' out such drugs (especially with the nationwide problem of opiates and subsequent heroin abuse when opiate addicts can find or afford the pills). The band is currently touring. The band members are Lucas Smith vocalist and guitarist Lucas Smith, bassist Matt Limberg, and drummer Scott Peterson.
Battling Giants have opened for bands like All Them Witches ( Nashville), The Well (Austin,Tx) Crushed Out (NY), among many others. Their top musical influences include Queens of the Stone Age, Eagles of Death Metal, Clutch, White Stripes, Black Rebel Motrocylce Club, and Motorhead
"Hell Water Blues" – Battling Giants from Birth/Death/Reckoning
"Dr. Dealer" – Battling Giants from Birth/Death/Reckoning
Slunq – Eel World
From London, the alternative noise rock band, Slunq, is the collective brainchild of brothers Peter Dahl Collins (bass, drums) and Chris Collins (guitars), and their friend, singer and songwriter, Daniel Knowler. We first featured the band back in 2013. Now back with new material, the singles, "Farming Equipment" and "Angeldirt," from the band's new EP, Eel World, Slunq's music feels more menacing and tighter.
The dark, haunting hard rock of "Angeldirt" is riveting, with mind-blowing riffs, mini guitar solos and thunderous percussions. The trio's musical influences include Cardiacs, Killing Joke, Oceansize, Future Of The Left, and The Pixies.
"Angeldirt" – Slunq from Eel World
"Farming Experiment" – Slunq from Eel World
Adam Hill – Old Paint
You can't really appreciate, and love, the every expanding 'indie rock' genre without respecting, and listening to, the new releases of music that comes from indie and DIY aritsts and bands of all kinds, whether they are rock, folk, pop, folktronic, synth punk, new wave, C-86 and so on. That's why we can appreciate the folksy music of Adam Hill and friends from Squamish in British Colombia, Canada.
We don't normally hear southern rooted folk/country mixed with tinges of blues and bluegrass. "[I perform] new and timely indie folk music… on acoustic instruments and [sing the songs] the way they were meant to be sung – address the present without betraying their roots in the past," Hill writes. He has traversed the United States and lived in states like Ohio, Tennessee, Wyoming, New Mexico, Oregon, Washington before making his home in Squamish, BC.
The tracks, "Three Hundred Miles" and "The Cuckoo," are rambling and festive, but with a bit of darkness lurking between the notes. Hill writes all his songs, plays all of the instruments – including guitars, bass fiddle, mandolin – sings, records, mixes and masters DIY style. Stephanie Dawn provides additional vocals. Hill is a fan of the Punch Brothers, Sam Amidon, Frank Proffit Jr., and Ola Belle Reed. The album Old Paint dropped in June.
"Three Hundred Miles" – Adam Hill from Old Paint
"The Cuckoo" – Adam Hill from Old Paint
---
Last modified on 2016-07-16 03:31:22 GMT. 0 comments. Top.
In case you're looking for some great music from debuting DIY bands, you've come to the right place. Continuing with the 5 New DIY Debuts You've Gotta Hear series, this third installment kicks off with a debut from an exciting new duo from New York.
In This Installment:
PUNT – Tivoli, New York
Balloon Ride Fantasy – Pittsburgh, Pennsylvania
That's Right! – New York, New York
The Masonry – Los Angeles, California
Repel The Robot – Dallas, Texas
PUNT – OIL EP
Tivoli, New York DIY duo PUNT kick out powerful, lo-fi garage punk rock on their debut album, OIL – an impressive accomplishment from a promising new band. And they do it without using one guitar.
Bassist Eli Frank aptly describes PUNT's music as "lo-fi garage punk, with a classic rock/metal undertone and a psychedelic influence," adding, "the Wurlitzer organ and tambourine are on many tracks. Simple punk song structure, short and sweet tunes, upbeat and loud." He can mimic the sound of guitars, and does, through the organ and effects, particularly apparent on "All The Way." While Frank is buzzing along on bass and organs on standout songs like "Black and White," drummer and co-PUNTer, Bill Butts, keeps a solid back beat and rhythm, hitting the skins and tins with fervent passion.
The chemical reaction that became PUNT is a relatively recent creation. The duo first got together this past February for an ad-hoc jam session, expecting nothing to come of it. By the end of the weekend, they had a bunch of new demos and a chemistry that sowed the seeds for PUNT. "We started out playing one weekend to mess around," Frank says, "and came out of the jam with a handful of solid original tracks after a quick eye opening session."
In just a couple of months, they wrote and recorded, mixed and mastered, 11 songs for a triumphant debut album. OIL is raw, energetic, lo-fi, unique and a nice DIY surprise for 2015.
Frank distorts his Fender Precision bass to produce the romp and bump with punk riffs with psychedelic notes. Butts plays his heart out on a simple kit; his style has a "jazz influence and is heavily inspired by Bill Ward (Black Sabbath), Ginger Baker (Cream), and other monumental drummers."
PUNT has opened for bands like Gym Shorts and Vulture Shit and count among their top musical influences bands like Black Sabbath, Cream, and Thee Oh Sees. PUNT is currently in the midst of a run of shows in New York and as far south as DC. Check out their gig schedule, listen to more songs, buy OIL, and follow the band on PUNTMUSIC.com.
"Black and White" – PUNT from OIL
"All the Way" – PUNT from OIL
PUNT's Official Website – PUNTMusic.com
Balloon Ride Fantasy – Balloon Ride Fantasy EP
Pittsburg synth pop, 'fantasy rock' sextet Balloon Ride Fantasy recently released their debut, self-titled album inspired by "80s pop nostalgia, science fiction and such artists as David Bowie, Michael Jackson and Prince." In 'indie' terms, they're somewhere between Flaming Lips and Of Montreal sound-wise.
Soaring synth flourishes, vocal dubbing harmonies and choruses on the song, "Balloon Ride Fantasy," are the elements of the band's sound within the synth pop/art rock – sub genre, sub genre – which makes them even more fascinating. Additional songs like the entertaining "100101" are crowd favorites when the band gigs in Steel City and the region. We definitely expect to hear more from the band in the next year. Their self-titled DIY debut EP is one of the top synth pop debuts of the year.
BRF members include Chris Olszewski (vocals, guitar); Phil Conley (guitar, keys); Brad Schneider (bass); Jordan Wood (keys); Bethany Berkstresser (vocals) and Brian Ganch (drums). The band has previously opened for Jeff Tweedy and they've been well covered in the Pittsburgh alternative press. In addition to the artists mentioned above, the six band members have many musical influences, including Hall and Oats, Phil Collins, Bloc Party, Tokyo Police Club, The Kissaway Trail, At The Drive-In, Boards of Canada, Cursive, The Strokes, Interpol, and Wolf Parade. That's an awesome list of bands!
"Balloon Ride Fantasy" – Balloon Ride Fantasy from Balloon Ride Fantasy
"100101" – Balloon Ride Fantasy from Balloon Ride Fantasy
Balloon Ride Fantasy official website
Balloon Ride Fantasy on Facebook
That's Right! – Tiger 7″
Three friends from New York City who grew up going to summer camp together decided last summer to form a band called That's Right! and plunge into the world of DIY rock. The long-time friends – guitarists and vocalists Griffin Novie and Tyler Kamen, along with drummer Dylan Bressler – recruited bassist Artie Greenberg, and started playing shows all over NYC and Long Island, building a local following.
The single, "Tiger Lily," is amazing – a drifting, jam-heavy track that cuts through everything else with such authority, or as the band puts it: "a muscular but nimble journey that builds to a climactic four-part harmony." And yet, on the 'B-side,' the second song, "Pillar of Salt," sounds like a track from a completely different band because it is so folksy.
Blending the haziness of psychedelia with the energy of progressive and alternative rock, and layered with harmonies, their music spans across decades of sonic influences but with a firmly contemporary aesthetic. The band really know where they want to go and obviously have a united passion.
"There's such a sense of family and friendship that informs our process," Greenberg said, "and we just flat-out enjoy spending time with each other. I feel like a lot of bands that are put together on Craigslist and through friends of friends are more than capable of emulating that bond, but with us it's really the driving factor in continuing to play music together."
That's Right! are influenced mainly by "classic and progressive rock, but also modern jam bands and psychedelic rock," including bands like
Tame Impala, Rush, Love, Radiohead, Muse, Pink Floyd, and The Beatles. The Tiger Lily 7″ dropped in April.
"Tiger Lily" – That's Right! from Tiger 7″
"Pillar of Salt" – That's Right! from Tiger 7″
The Masonry – As We Fall In
A DIY debut album that should not be overlooked, As We Fall In, from Los Angeles band The Masonry, is one that has been a favorite in the cafe this summer. Our top picks from the LP include "Arrows," with its seamless chord progressions, soaring guitar solos, thunderous drums and bass, and ultimate climax.
The band's musical skills and experimentation are showcased in stretches of free form jamming (big fans of this style that has been making a comeback) on the track, and throughout the album as well. By combining complex rhythms, folk inspired male/female vocal harmonies, post rock guitar tones, and accessible melodies, the band has created its unique sound.
The song, "Tired Wars," is also a little gem that keeps beckoning us back to listen again and again. We love how the band weaves elements from Indie rock, shoegaze, post rock, psych, and alternative rock into their overall sound. The band members include guitarist and vocalist Matt Tye, keyboardist and vocalist Krissy Tye, guitarist Jason McKay, bassist Evan Pegler and Hunter Michael on drums.
The Masonry hold a lot of promise. But LA is tough. It's a sprawling urban megalopolis overflowing with talented artists and bands vying for some recognition. The band has a good shot at building a following in the LA area, and beyond, with the right mix of publicity, branding, promotion, and plenty of gigging. Raw talent still counts for something. And right now, The Masonry have raw talent, a handful of awesome songs and the drive to succeed. The Masonry has opened for artists like O'Brother and Native, and list their top musical influences to include Brand New, The National, The Dear Hunter, and Abilities.
Tired Wars – The Masonry from As We Fall In
Arrows – The Masonry from As We Fall In
Repel The Robot – Why We Are Who We Are
The Dallas alt rock/pop duo Repel The Robot formed in 2013 "after a long period of musical exploration," between friends Jarrett Shaffer and Sean Trauth. They've opened for bands like The Vaccines, Slow Magic, Mew and Carnage before they even had a debut record.
The duo started out writing music together via Google hangouts and Skype while attending college. After graduation, Shaffer and Trauth teamed up to finish working on their debut DIY EP, Why We Are Who We Are, featuring standout songs like "Feels Damn Good," and "This Time Tomorrow." The debut EP dropped in April.
The first single, "Feels Damn Good," is definitely the most memorable track from the EP with dream pop spliced with rock elements, including uptempo riffs, synth embellishments and big vocal harmonies. In fact, the song earned Repel The Robot a winning spot in JanSport's 6th Annual Battle of the Bands competition to play at SXSW. The second track, "This Time Tomorrow," is an acoustic pop love song, and further evidence of the duo's talents as songwriters and musicians. Their top musical influences include Coldplay, Taking Back Sunday, Deadmau5, MuteMath, Linkin Park, and Atmosphere.
"Feels Damn Good" – Repel The Robot from Why We Are Who We Are
"This Time Tomorrow" – Repel The Robot from Why We Are Who We Are
---
[[ ]]
---
[[ ]]