Listen to the best new indie and DIY rock releases you probably won't hear anywhere else because we have the pulse on the best new artists and bands – the next Bon Iver, Arctic Monkeys, Animal Collective or Conor Oberst is out there right now waiting to be heard. We feature those artists every week.

Make sure to follow us on Facebook for more tracks, artists to watch, the Top 10, album reviews, and much more.
Last modified on 2017-01-02 16:58:11 GMT. 1 comment. Top.
The latest fresh indie rock songs and releases that we are digging right now including standout tracks from the rising Los Angeles trio Teleskopes, plus one of Boston's hot new indie rock bands, The Penthouse, and more amazing DIY and indie tracks from the west coast, east coast, the Heartland and overseas.
Teleskopes – Los Angeles, California
The Penthouse – Boston, Massachusetts
Gabriel Lynch Band – Melbourne, Australia
Pete Lord – Chicago, Illinois
Lovelast – San Francisco, California
Blisss – London, England
Teleskopes – "Lazers"
The Los Angeles based alt. rock/shoegaze trio Teleskopes have just dropped the hard-hitting, blazing new 'space rock' single, "Lazers," which, besides being an ass-kicker from start to finish, is at the same time a meticulously arranged, rehearsed and recorded composition that puts Teleskopes into the category of new DIY bands to watch in LA.
The beginnings of the band's two premiere singles dates back to 2014 when members Fox Fagan (bass, vocals), Pelle Hillstrom (guitar) and Jesper Kristensen (drums) cut the tracks at Dave Grohl's (Foo Fighters, Nirvana) Northridge Studio 606.
"Because we had played that song so many times live in LA clubs," says Fagan, "when it came time to record at Studio 606, we did it in three takes…[and] used a lot of the guitars and atmospherics from my bedroom demo sessions."
Fox and his band fellow band members next handed over their tapes for "Lazers" to famed music producer Joe Chiccarelli (White Stripes, Spoon, Jeff The Brotherhood, Morrissey) who put his final magical touches on the tracks to give the band the sound that they were gunning for.
Mix master Maxime Le Guil, who worked with Nigel Godrich on Radiohead's "A Moon Shaped Pool," and Ken Sluiter, assisted with mixing.
The band's newest single was proceeded by the psych alt. rock, grandiose sound of the searing debut single, "Criminal," dropped officially on Oct. 26th.
The members of Teleskopes have some serious mojo going on with an upcoming show (Dec. 9th) at the famous Viper Room in Hollywood and a couple of hot alt. rock singles under their belts. If you're in the wood, check them out.
Via Soundcloud: Listen to the brand new Radio Edit for "Lazers"
The Penthouse – "Another Day"
The world-renowned Berklee College of Music has spawned many artists and bands over the years – way more than probably anyone has ever been able to count.
They include Grammy-winning artists like John Mayer, Donald Fagen (Steely Dan), Ben McKee (Imagine Dragons), among many others. And there are countless other artists and bands who have graduated from Berkelee.
The relatively newly spawned indie rock band, The Penthouse, are current Berkelee students. The band has recently been playing gigs in notable venues like Pianos in New York City (Dec. 9th) and receiving more attention from live music goers and the press.
The band's funky, tropical indie pop track, "Another Day," with its intricate instrumentation at points, reminded us a lot at first of Ra Ra Riot mixed with The 1975. We really love when the song goes into the instrumentation and just wish that the jhammin' part of the track lasted longer.
Frontman Patrick Minogue says the band's overall sound combines "skinny jean, iconoclastic, gritty, white-boy funk influenced by bands like Two Door Cinema Club, Arctic Monkeys, The 1975, and Cage the Elephant."
Minogue says the songs are "a visceral fashion of love, life, and the pursuit of happiness. Basically we want to make you dance and feel some type of way."
In addition to Minogue, the band members include Eric Derwallis, Kyle Raney, Jacob Arias, and Jesse Mason with musical backgrounds that include blues, classical, rock, pop, indie rock and funk.
Gabriel Lynch Band – "Language of the Affair"
The Melbourne recording artist, Gabriel Lynch, who has built a following of loyal fans over the years, is back with a new emotive single, "Language of the Affair," featuring fellow Australian vocalist Jennifer Lackgren.
The song highlights Lackgren's emotive, soft vocal style, along with Lynch's heartfelt and honest songwriting style. The B-side of the new single, "Drink Your Love Away," is a nice little bonus.
Lynch's biggest musical influences include Radiohead, Elbow, Muse, Snowy Belfast, Saskwatch, Svavar Knutur, Megan Washington, Fleet Foxes, and Rage Against the Machine. Lynch is currently living and performing in Kuala Lumpur.
Via Soundcloud: Listen to more tracks from Gabriel Lynch Band
Pete Lord – "I'll Be There"
Pete Lord is a Chicago songwriter, keyboardist, and vocalist with a voice that recalls the styles of traditional pop rock singers he emulates, including Marvin Gaye, Steve Perry, and Michael Bolton.
As evident on his chart-making new single, "I'll Be There," the golden days – when pop rock singers were superstars and didn't use auto tune – seem to somehow be channeling Lord, who compliments the genre additionally by writing, singing and performing for more than a decade. The track is from Lord's new sophomore album, Keep The Faith.
"The album means a lot to me," he says. "I wrote many of these songs about relationships and about life and just how short it is. This album really came from my heart."
Over the years, Lord concentrated on perfecting his vocal style and performing in venues throughout the Chicago metro area, building a local following before the surge of social media where 'followers' are what exactly? No one is really sure. Lord enjoys human interaction in person, seeing and singing to the audience and talking to them before and after sets.
Growing up in the Windy City suburb of Elmwood Park, Illinois, Lord began taking vocal lessons at a young age as his passion for singing and rock music grew. In fact, Lord was chosen by the popular Chicago band Paradise to be the band's leader singer.
His debut solo album, The Only One, was a favorite among the adult contemporary radio market. In addition to the vocalists who influenced him the most, some of Lord's favorite bands include Earth, Wind & Fire, Chicago, Foreigner and Little River Band.
Lovelast – "Run"
Last year, we featured the music of San Francisco inspiring recording artist Chase Jenkins, aka, Lovelast. His ethereal, emotional compositions, soaring synths, dance beats and remarkable vocals on songs like "Promises" and "San Francisco" captured the praise of IRC listeners worldwide. That post itself received over 600 Likes, with a good chunk going to Lovelast's tracks.
Lovelast's latest standout single, the driving, uplifting, "Run," from the new EP, The Beauty and The Fire, swirls and soars with more synth pop elements than his debut EP.
"I knew I wanted a more keys-driven sound while re-introducing some of the edge that the first EP had," Jenkins said.
We also featured another single from Lovelast not long after the first big post called "Halfway To You," which turned out to garner nearly 10,000 streams on Soundcloud alone.
Jenkins musical influences include Magic Man, The Naked and Famous, Parade of Lights, and Broods.
Blisss – "Chalk Air"
Emerging earlier this year from a self-imposed retreat in a cabin in Kentish Forest to record some songs he had been working on, London multi-instrumentalist, songwriter and vocalist Tom Greenwood, aka, Blisss, just dropped his self-titled EP in September.
The EP includes the catchy lo-fi track, "Chalk Air," which he says is the culmination of his love for Britpop, gospel music, and alt., classic and psych rock, with influences ranging from Primal Scream, Jungle, Tame Impala, Mac Demacro, and Lou Reed.
---
Last modified on 2016-11-23 21:49:38 GMT. 0 comments. Top.
The latest edition of Fresh Tracks includes new singles, albums and videos from artists and bands we're digging are featured in the playlist below as well in their own sections of this post below.
Don't forget to follow us, Like us and check out our playlists that we've worked on for years via Spotify (must listens!); via Facebook; new tracks and more via Soundcloud; announcements and other goodies via Twitter and please help us build up our Instagram by following with love Otherwise the indie-loving elves behind the scenes get cranky. Please don't let them get cranky. 🙂
Corusco – College Station, Texas
Pacific Radio – Los Angeles, California
Joseph Eid – West Hollywood, California
Jack Kotz – Wilmington, North Carolina
Aux House – Grand Rapids, Michigan
Kingsley Flood – Washington, DC
Corusco – "Twin Ghosts"
South Texas songwriter, vocalist and guitarist Aaron Gonzalez and his band, Corusco, have spent the past year recording and touring from Texas to New Hampshire, stopping in many cities along the way.
Based in College Station, Corusco started as an acoustic solo side project of Gonzalez's in 2015. Soon after, it "accidentally grew into a full band," Gonzalez says, bringing on Ryan Corb on guitar, Phillip Baugh on bass and Carlos Garza on drums.
The inspiration for the band's latest single, "Twin Ghosts," Gonzalez? says, "is the story of the weekend one of my friends passed away…he was one of the kindest, smartest guys I'd ever met. I wrote it from the perspective of his roommate and his best friend, and what I think they would have told him if they could see him again."
It's a hauntingly beautiful song, and together with their tantalizing August release, Don't Give Up, puts Corusco on indie map.
"We're a band that wants to write music that is meaningful and though a lot of the material we deal with is somber or heavy, we always want there to be that glimmer of hope through it all," Gonzalez says.
Via Bandcamp: "Twin Ghosts" – Corusco from Don't Give Up
Pacific Radio – "Katie"
Based in the city of Los Angeles, the indie rock quartet, Pacific Radio, deliver a sound that "ranges from rock n roll to West coast ballad," according to band member Kyle Biane.
Pacific Radio's new single, "Katie," is a bright, uplifting romp, highlighted by singer Joe Robinson's well-honed vocals and the awesome talents of his band members. The second half of the track blossoms into a full blown, infectious celebration.
But Pacific Radio (not to be confused with Pacific Radio radio) is not simply an indie band that creates musical magic in the studio. In fact, the band has been very busy performing shows and touring.
Earlier this year, the band performed four shows at South By Southwest, including for showcases Red Gorilla Fest and the Midcoast Takeover.
Via Soundcloud: "Katie" – Pacific Radio
Joseph Eid -"One and Only" – Exclusive Premiere!
Southern California musician, singer and songwriter Joseph Eid's engaging new video, "One and Only," was filmed on West Hollywood's famed Sunset Strip, giving the smooth, alt. folk rock ballad a nice touch against the backdrop of the city in his new video for the track.
Eid says the song itself "is about finding and longing for true love in a place where instant gratification and temporary thrills are the norm," referring to Hollywood. He adds that the song could also be interpreted as a story about a common experience adults face in life – longing for a special relationship and holding on to it while fighting the temptations of the future.
"It's the realization and confession that the short term fulfillment of a new thrill or adventure cannot compare to the true and everlasting fulfillment of a love that goes beyond the surface," he says.
When making the video, Eid and director William Sanford set out to convey use the night lights of the Sunset Strip to convey the emotions and sense of loneliness in the middle of one of the largest cities in the western hemisphere. Brian Soucy co-produced the single.
His influences, not surprisingly, include Bob Dylan, Jackson Browne, Billy Joel, Tom Petty, Fleetwood Mac, Prince and many others. Eid has been performing around the Pacific Northwest for much of the year. He is working on completing the new EP, Watch It Fall.
Jack Kotz – "Orange Neon Nectar Juice"
Last spring we featured some exciting new tracks from Wilmington, North Carolina musician and 'one man band' Jack Kotz's debut album, What's All The Fuss About?.
Kotz has just released his followup to Fuss with his sophomore album, Neon Orange Nectar Juice. For fans of guitar rock, funk inspired beats and rhythms, and psych pop, Neon is a tour de force of high order.
Here is the tantalizing title track, followed by an electrified cover of Jack Johnson, one of Kotz's musical influences.
Via Soundcloud – "Orange Neon Nectar Juice" – Jack Kotz from Neon Orange Nectar Juice
Via Bandcamp: "Taylor" (Jack Johnson) – Jack Kotz from Neon Orange Nectar Juice
Aux House – "Antique Radio"
Based out of Grand Rapids, the DIY alternative rock trio, Aux House, offers listeners something more than the regular fare. And yet they manage to appeal to a larger audience with their fun and eclectic brand of alternative rock.
Perhaps founder, guitarist and vocalist of Aux House, Tristan Rudolph, explains it best as a revival of the "Bowian idea of the space-alien rock star."
The Michigan trio's debut self titled DIY album release contains a mix of rock and pop punk angst with sci-fi elements, and alt. rock overtones, creating a larger than life sound and stories about girls, cars love and troubles, which are no better demonstrated than on the irresistible "Antique Radio" and the delightful and unusual track, "Aliens Can't Dance."
Rudolph said the band's top musical influences include Sufjan Stevens, Bruce Springsteen, Pavement, Wilco, and Bright Eyes. There's a nicely suited eclecticism about that selection of artists and bands.
Kingsley Flood – "To The Wolves"
The Washington DC band Kingsley Flood, sports a gritty, and yet at times, sassy, sound on their new music video for the edgy track, "To The Wolves," from the new album, Another Other.
The band was founded by Palestinian-American born singer and songwriter Naseem Khuri in 2009, and has won praise for his work from the press, including NPR, Rolling Stone, Esquire, Paste and American Songwriter.
The band has toured nationally, opening for artists like Grace Potter, Lucius, Langhorne Slim, Angus and Julia Stone, and Brett Dennen. They were also invited to perform at the 2011 Newport Folk Festival.
Khuri tackles a number of issues in his music, including the lingering – stoked by presidential candidate Trump – bias against Arab born Americans, who he says, don't deserve to be treated as "one" – Khuri reminds people that the vast majority of Arabs, or Muslims, are peace-loving, law abiding hard-working members of society.
"At the end of the day, I'm American," he asserts. "The only Arabic words I know are foods and swears. It's just that more jarring to somehow always be labeled 'an other' when you don't even see yourself that way."
Via YouTube: "To The Wolves" – Kingsley Flood from Another Other
Kingsley Flood official website
---
Last modified on 2016-12-15 19:36:43 GMT. 0 comments. Top.
This is the third installment of Best New Indie and DIY Rock music of 2016, with installment IV already in the works. This time around, we have an incredibly talented, emotive band from New York City; a rising new indie rock DIY band from Sweden; more from LA alt. rocker Michael Dole; sultry alt. rock from Alaska, and an exciting coming up indie folk rock band from Illinois (or as Sufjan Stevens so popularized with the song, "Illinoise"). (The bands are not featured in any particular order.)
Also in the works – 5 Bands You've Gotta Hear; Best Indie and DIY Debuts of 2016, and many other posts.
In This Installment:
Maps of Suburbia – New York, New York
Cheops' Cave – Hässleholm, Sweden
Empire of Gold – Los Angeles, California
The Modern Savage – Anchorage, Alaska
La Historia – Rockford, Illinois
Maps of Suburbia – Maps of Suburbia
New York City musician and songwriter Nicholas Perlman joined up with some friends in 2015 to form a new DIY indie band called Maps of Suburbia.
Perlman knew that he wanted to write and record songs with a diverse and distinct sound that vacillates between genres from alt. country and surf rock to folk and pop. Perlman, the lead vocalist and guitarist, is backed by Andy Porta on drums, guitar, and mixing-board sorcery, Seth Nicholson on bass, and Danny Flinn on bodhrán, with everyone lending their vocal talents.
The band dropped its self-titled, debut EP on June 30, featuring songs like the beautiful, "Highway One," with its emotive, heartfelt vocals, heavily melodic acoustic and electric guitar parts, gentle drum and crashing cymbals.
Other tracks like the sombre song, "You Always Knew," the boozy, Conor Oberst-like, "Friends, Lovers, Etc.," the soft, yet somehow edgy, acoustic guitar (interesting tuning and nylon strings) number "Every Ghost" are all evidence that this new EP, and band, belong on the radars of indie folk-rock enthusiasts.
The other members of MoS include Andy Porta (drums, guitar, mixing); Seth Nicholson (bass) and Danny Flinn on bodhran.
Via Soundcloud: "Friends, Lovers, Etc." – Maps of Suburbia from Maps of Surburbia
Cheops' Cave – Old Not Gold
In 2013, five high school students from Hässleholm, Sweden, with similar tastes in artists like Foals, The Stone Roses and Makthaverskan, among others, began jamming together in their parents' garages. They called themselves Cheops' Cave.
Two years later, they were winning praise from the press, gaining followers, and, within less than a year, the members of Cheops' Cave were traveling around Sweden performing at venues large and small.
Earlier this year, the band released their debut album, Old Not Gold, featuring a number of standout singles, like rocking lead-off track, "Get It Right," with the type of energy, wit and raw talent of bands like Arctic Monkeys, which band bassist Erik Lundow, acknowledges is a huge influence on the band's sound.
Listen to more from Cheops' Cave via the band's Soundcloud page. The band has just completed a new video for another standout track from the album, the irresistibly catchy single, "Grey End." It's probably the most memorable song on the album, and just sounds like a hit. We will be featuring the video itself soon.
"The song itself is about escaping your regular day life and finding your 'grey end,'" Lundow says. "The term, 'grey end' is supposed to symbolize a distant place where everyone is free to do whatever they want, whenever they want. It is also a state of mind that can help you reach out from your boring day to day life and make you desire something more out of it – something not really safe and structured."
The band members, in addition to Ludlow, are August Rauer (vocals); August Olsson (guitarist); Sebastian Wihlborg (guitarist) and Marcus Brixne (drummer).
*Note: Will be featuring more Best Indie Debuts of 2016 later this week.
The Modern Savages – Unfazed
Perhaps one of the quietest great DIY EPs of 2016 so far has been Alaskan band The Modern Savages' riveting alt. rock Unfazed. It's risky, energetic, deep and overall one of the best DIY alt. rock EPs of 2016. We can only wonder what the response would be if the band was hitting the clubs in Seattle, Portland, San Francisco or LA for a year – very likely, they'd become a hot new band on the scene. And as this fourth release proves, they are not only talented, but they are very tight, musically and otherwise, as a band, and they've got their sound down.
The exceptional guitar playing on the EP from John Cripps and Matt Eley is one of the hallmarks of the band's success – Cripps' and Eley's alt. and indie rock, with post-punk influences, playing styles are many things – hard, raw, complex, crunchy, haunting, and other times, shimmering, floating, ascending as they do so beautifully on the title track, featuring frontwoman Jenni May's gorgeous vocal abilities, and the perfect timing of bassist Ivan Molesky and drummer David Devlin. The more you listen to the EP, the more you realize just how hard these musicians have worked to create a solid band, and how serious they are about making rock and roll that stands out.
Other tracks like the irresistibly captivating, funky and sultry, "More," show again how adept the entire band is as a unit – May's vocals are once again at another range, and once again electrifying. Unfazed is an EP that pays homage – the Alaskan way! – to the bedrock of the alternative/garage rock ("Animal Sounds") movement, while also having the imagination, creativity and flexibility to create songs that are funky slow rockers ("Comet" sounds a bit like Gwen Stefani); ska-pop elements ("Go"); straight up indie pop, complete with catchy choruses ("Surrender") and driving guitar post-punk and 80's-influenced synth and blazing guitar rock (the seductive, "Rage City" and "June Bride"); other times, heavily melodic pop rock with layers and multiples of guitar and synth chord changes running throughout the album.
Unfazed is a perfect listen for indie rock purists who are loyal to truly talented alternative and indie rock artists and bands who are simply damn good, especially at a time when 'indie rock' itself has become more mainstream.
Someone needs to get these guys to come to the mainland and totally go for it. Naturally, things are picking up for the band, including landing praised performance slots at regional and state music festivals. Now it's time to throttle forward to the mainland. The band is currently recording their fourth album.
Via Soundcloud: "More" – The Modern Savage from Unfazed
Empire of Gold – Jack & Cocaine
A little over a month ago we featured the new music video for Empire of Gold's single, "Intoxicated" from the recently released album, Crass. He's just released the second single from the album, "Jack & Cocaine."
Chicago musician Michael Jack Dole is the entire band and production team; otherwise known as the proverbial one-man band – behind Empire of Gold. He is also a huge fan of grunge and alternative rock.
Dole is also a man who doesn't give a shit whether people like his music or not. As he contends, he's a DIY musician who works a blue collar job by day. He refuses to change anything or to bow to anyone. His lo-fi, distorted punk-inspired garage rock sound is not something he does to satisfy the industry's predetermined, cutter-cookie, over produced format that record execs and radio program directors want to proliferate.
"I will gladly wither away for the rest of my life in the warehouses I work instead of seeing my music be over-produced," he says defiantly, without self-righteous indignation.
He gets a bit testy when it comes to this particular topic. Dole is not a fan of the endless refinements that go into modern popular music, where the line between human and tech/computer talent and skill sets is very blurry indeed these days.
"Fuck that cookie-cutter, overly produced and refined crap on the radio pumped with computerized samples of other peoples' music, programmed beats, auto-tune and fake instruments."
"When people listen to this album," he says forcefully, " I'd rather they hear the passion, rage and hard work of ONE man's efforts, instead of critiquing or caring about the overall production value because it's supposed to be raw and unrefined."
As a tenaciously fierce DIY warrior and bedroom artist, Dole does not have and does not want access to a studio or a producer. Instead, he is self-trained on guitar, bass and a Mac mini with Logic Pro, a pre-amp, and some plugins.
"I don't care about having a band," he says. "Right now what matters to me is to keep improving my sound and production skills while retaining the edgy, unrefined sound I love so much."
For the new album, Crass (named for "the sound I adore"), Dole is resolute in his stance of remaining true to his work, avoiding, at all costs, any noticeable sense of fine-tuning.
Songs like the standout, Nirvana-inspired, "Intoxicated," and the tragic, blazing guitar and bass of, "Jack & Cocaine," his newest single, as well as the sluggish, edgy, "No Sleep," the 90's alt-driven "Beautiful Mistake," and the punk/garage rocker jam, "Dumb," among others. The album, in total, has a blazing, buzzing, raw and angry sound.
"I like when people call my lyrics and my sound brash and crass," he says, "hence the album name. I love my guitars *loud* like sludge metal, which is the biggest reason for the drums and bass being lower. I have always been driven by guitars more than anything. When I was a kid, I didn't listen to lyrics, drums or bass. I was all about the vocal melody and riffs. I faded out the rest."
His cover of Nirvana's "Sappy," he says, is a track he is 'very proud' of, adding, "I made it unique and it would be so humbling if, even in a small way, some Nirvana fans felt it was a good homage to the band, since I realize that it is a really high bar, and not one that many musicians aim for in fear of being ridiculed."
Last summer, in June of 2015, Empire of Gold's debut EP, Raw, was released. Crass is his new debut LP album.
La Historia – Low Mimetic
The member of La Historia, an indie rock band from Rockford, Illinois, are (formerly of bands like Gods Reflex and The Braves), dropped their debut LP, Low Minetic, earlier this year, featuring standout tracks like the heavily melodic, "Please Do" and the more upbeat, poignant track, "Fall Right Through," among others.
The album was produced by Mike Hagler (Wilco, Mekons, Neko Case) in Chicago at Kingsize Soundlabs. Band members are Kevin Schwitters (guitar, vocals); Jesse Carmona (drums, vocals); Phil Goudreau (guitar) and Luke Kramer (bass, vocals).
La Historia has toured the midwest opening for bands like Textbook, Joie de Vivre, Warren Franklin FFs, The Bollweevils, Les Jupes, with musical influences ranging from Jawbox and Superchunk, to the Replacements, and Bloom.
Via Soundcloud: "Please Do" – La Historia fom Low Minetic
---
Last modified on 2017-01-02 02:10:26 GMT. 0 comments. Top.
Two months have already been burned out for 2016. As is true with most years, the new album releases were slow to a trickle up until the past few weeks. Since, they've been coming out in rapid fire succession. So much so that it's been really hard to keep up. But here are our picks for best new releases from signed indie artists and bands.
Best New Releases for Week of Feb. 29th with The 1975, Yuck, SVIIB, etc.
The 1975 have worked their way from piss-flooded dive bars to major venues in a few short years, and as the interestingly, and long-winded, title of their new album hints, there are stories of love to be told, integrated with groovy indie/alt. rock tracks like the irresistible "Love Me."
"Love Me" – The 1975 from I Like It When You Sleep, for You Are So Beautiful Yet So Unaware of It
Yuck – Stranger Things
We loved Georgia's noise pop band Yuck from the first time we heard them. The band's third album, Hum, is a return to form that their sophomore album lacked – with the crazy energy and strong songwriting of Yuck's debut, as evident on songs like "Hearts In Motion."
"Hearts In Motion" – Yuck from Stranger Things
School of Seven Bells – SVIIB
Amazing sounds fill SVIIB, the fourth, and alas, last, album from School of Seven Bells, following the 2013 death of Benjamin Curtis from cancer. It's definitely an epic send-off from the popular dream pop duo. Interestingly, it's a self-titled release. Under the circumstances, that seems fitting.
"Open Your Eyes" – School of Seven Bells from SVIIB
Thao & the Get Down Stay Down – A Man Alive
DC suburban band Thao & the Get Down Stay Down return with a new album, A Man Alive, that explores various genre mixing and issues of abandonment. The energetic and infectious stomp "Nobody Dies," highlights Thao Nguyen's serrated vocals and the band's specialized rhythms and melodies.
"Nobody Dies" – Thao & the Get Down Stay Down from A Man Alive
Quilt – Plaza
The band Quilt returns with a new album, Plaza , featuring wistful psych pop grooves that makes the band sound more comfortable than ever, as displayed by the standout track, "Roller," and the playful official video above.
"Roller" – Quilt from Plaza
Her Magic Wand – Everything At Once
Parisian songwriter and musician Charles Braud dropped his debut album, Everything At Once, using the moniker Her Magic Wand last week. Brimming with stories that range from neurological conditions ("Everything At Once") to isolation, Braud aptly crafts a compelling compendium of stories with a catchy electro-pop mixed with indie rock flavor throughout that he calls "melancholic pop."
The album content, so wonderfully woven musically, also highlights the passing of time, and how it fades memories ("Blank Memory Track"), or even death as personified by a younger Robert Redford in a The Twilight Zone episode from 1961 called 'Nothing in the Dark' ("Harold Beldon").
Braud pieced together all of the instruments that he recorded on separate tracks with the mixing help from audio alchemist Stephane 'Alf' Briat, who has mixed for bands like Phoenix and Air, and mastering engineer, Chab, who has mastered albums for Daft Punk and Etienne Daho.
Her Magic Wand draws inspiration from a mix of dream pop and electronica, a collision of genres that can be found in Lali Puna's cover of Slowdive's shoegaze anthem, "40 Days", where the German outfit traded Slowdive's guitars full of reverb for digital signal processing effects. The song had a big impact on Braud, who took the opposite route, shifting from computer music (his "magic wand") back to fuzzy guitars and analog synths.
The first single, and title track, "Everything At Once," received over 10,000 plays on Soundcloud, and thousands of views of the video.
"Everything At Once" – Her Magic Wand from Everything At Once
Pinkshinyultrablast – Grandfeathered
The popular Russian shoegaze band, Pinkshinyultrablast, just released their sophomore album, Grandfeathered, which is a feast for the ears for fans of dreamy, ethereal music. There are some surprises too for fans of the band's widely acclaimed debut. Let's just say PSUB is spreading its wings – as evidenced on the terrific single, "The Cherry Pit."
"The Cherry Pit" – Pinkshinyultrablast from Grandfeathered
Eerie Wanda – Hum
A perfect blend of 60's pop and psych-tinged dream pop come together on the melancholic, summery single, "I Am Over Here," from Eerie Wanda, the project of Croatian/Dutch singer and songwriter Marina Tadic with the help of the rhythm section of Jacco Gardner's band. Her debut album as Eerie Wanda, Hum, is a special treat of song after song of surprises and experimental and wistful musical explorations.
"I Am Over Here" – Eerie Wanda from Hum
Purple Pilgrim – Eternal Delight
Australian duo Purple Pilgrim's debut offers heavily-distorted dream pop that is haunting and beautiful. The delicate, ethereal key notes, dreamy bass lines and heavenly, wistful vocals of the single, "Thru Every Cell," is a nice recipe to chill with after a stressful day.
"Thru Every Cell" – Purple Pilgrim from Eternal Delight
Coastgaard – Devil on The Balcony
Certainly the guys of Brooklyn indie pop band band Coastgaard had the beach in mind when writing their deliciously wistful and upbeat songs, created by well crafted pop songs brimming with sunny, guitar-dominate atmospherics and solid influences of surf guitars and melodies of the 1960s. The lead single, "Black White Fuzz," is off of the band's new sophomore album, Devil on The Balcony.
"Black White Fuzz" – Coastgaard from Devil on The Balcony
"Loop The Loop" – Bullion from Loop The Loop
Wild Nothing – Life of Pause
The new album, Life of Pause, from indie favorite Wild Nothing features longer, more emotive tracks than previous versions, displaying a maturity in songwriting and production. The title track is the official first single from Captured Tracks
"Life of Pause" – Wild Nothing from Life of Pause
Animal Collective – Painting With
Baltimore psych pop heroes Animal Collective's tenth album, Painting With, is referred to by the band as "our Ramones album," even though it sounds a lot more like Devo. But the point is taken – there is a more stripped down and simplistic Animal Collective here, but fans should not worry because there is still plenty of fat glitches, sweeping harmonies and tripped out pop rock melodies. Here is one of the top singles from the album, "
"Golden Gal" – Animal Collective from Painting With
Releases from Ra Ra Riot, Golden Daze, The Fall
The Syracuse indie band Ra Ra Riot turns up the passion big time on their new album produced by Vampire Weekend's Rostam Batmanglij. California duo Golden Daze's self-title debut album features layers of melodic shoegaze guitar ambience infused with late 60's psych and shimmering effects. Veteran rockers The Fall are back and still kicking out the zany hard-edged post punk that has made them one of the best such bands ever.
"Absolutely" – Ra Ra Riot from Need Your Light
"Salt" – Golden Daze from Golden Daze
"Wise Ol' Man" – The Fall from Wise Ol' Man
Flashback Track (1988 UK TV): "Big New Prinz" – The Fall official video
Wolfmother Left to the Wolves
It's harder to take Wolfmother as seriously as we did with the release of their first two albums. Once they signed up to the major label of Universal back in 2010, the music, predictably, has suffered. Their latest album, ironically named Victorious (since fans and critics don't really agree), has too much polish on it and not enough of the band's previous underlying grit.
This is what happens again and again when a great band goes major. It's bullshit. When the big money compromises your soul, what do you have left? Eventually, one way or another, it reflects on the music, which is evident on both of the band's Universal releases. Not surprisingly, fans have left in flocks since the signing.
Australia's once red hot rock band has pretty much been viewed as a sellout by many of the early, and most loyal, fans. When bands choose money over fans, it's the beginning of the end. At least if the music had some of the same magic as their earlier days, there'd be something worth salvaging. But, it's just mediocre.
(Lesson #1 in 'Band No No's': Never abandon your first and most loyal fans. Never.)
---
Last modified on 2017-01-02 01:16:27 GMT. 0 comments. Top.
The Best DIY Music of 2015 series, ten installments in all, features more than 150 bands from across the United States, Canada, U.K., Australia, France, Germany, the Scandinavian countries, South America and many other world locales.
If you love discovering new bands with great music, we urge you to review the entire series to read about talented bands and listen to their music. No matter what kind of alt. and indie rock you like, you're going to find awesome some artists and bands you didn't know about before, and who will likely be favorites for a long time. You heard them here first!
Here's another collection of bands to watch who dropped impressive DIY singles, EPs and LPs in 2015.
Jean Pool – Jefferson, New Jersey
Wooden Waves – Buffalo, New York
Endless Forms – Tulsa, Oklahoma
Optimus Rex  – St. Louis, Missouri
Alberteen  – Nottingham, England
Ember Oceans – Chicago, Illinois
Sun Blood Stories – Boise, Idaho
Erick Macek  – Los Angeles, California
Oliver House  – Phoenix, Arizona
Tim Bick – Brighton, England
From the small suburban town of Jefferson, New Jersey, the new alternative rock band, Jean Pool, reminded us of a mixed drink with plenty of Modest Mouse, a shot of Weezer and The Strokes, and salted with a dash of Arctic Monkeys.
Their infectious single, "Fluffy," an IRC Song of the Day in December, is absolutely superb, and easily one of the best DIY debut singles of 2015. The band's debut EP, Wet, dropped last November, and includes the blazing psych alt. rock of "Parking Lot Plans," the Arctic Monkeys-like "Alone," and the jangly punk of "Older."
We like how Jean Pool's vocalist and guitarist Dan Barrecchia, described the band's muse: "In an era of sarcastic and whiny/emo/pop-punk based music, Jean Pool finds it's influences from the legends of rock music. We play every show like it's our last and thrive off of the crowds energy. We're dynamic and catchy all while keeping the feels in our lyrics, guitar solos, and bass slappage."
The other members of the NJ quintet are vocalist and guitarist Dan DiCaio, Paul Brushaber on bass and Brad Odgers on drums. The band's major influences include Red Hot Chili Peppers, Modest Mouse, Jimi Hedrix, The Strokes, Led Zeppelin, and Arctic Monkeys. The band classifies their music as a mix of alt. rock, psych rock, punk, and post punk. They've shared the stage with bands like Happy Body Slow Brain, Deal Casino, and Terror Pigeon.
MP3: "Fluffy" – Jean Pool from Wet
---
Wooden Waves – Wilder Dreams
Formed in 2010, Wooden Waves is a new-to-us band from Buffalo, New York. During the summer, WW's released, Wilder Dreams, the band's debut album, featuring noisy indie rock on songs like the unforgettable "Song For Sweatypalms," with its fast, busy rhythm, relentless, free form post punk elements, and experimental indie rock with minimalistic-like guitar jams, and vocalized hoots, ah-yah-ah-yahs, wooh-oohs, and minimalistic jams. You can tell these guys have a lot of fun – and that's really what it's all about.
The follow-up track, "It's Only Sky," is also noisy and energetic, with some melodic hooks, booming bass, voracious drums, and a driving rhythm. These guys are really good. You can tell that they've been working on their own unique sound for years. The band are fans of Fucked Up, Wavves, David Liebe Hart, Neon Indian, Dum Dum Girls, Lemuria Lemuria, Broken Social Scene, Pearl Jam, Sebadoh, The Wrens, and Mallwalkers.
The members of Wooden Waves are Ray Fulton (guitar/vocals); Nikki McIntosh and Joey McIntosh on keys and vocals; Billy Fulton (bass), and Sonny Baker (drums).
MP3: "Song For Sweatypalms" – Wooden Waves from Wilder Dreams
MP3: "It's Only Sky" – Wooden Waves from Wilder Dreams
---
Endless Forms – Lazarus
Based in Tulsa, Oklahoma, the DIY band Endless Forms has made a name in the area for its "unique chamber-rock exploration of sonic space, mixing a traditional song structure with the liquid textures of ambient alternative music," according to songwriter, vocalist and guitarist Justin Allen. That's pretty much indie rock; and they're pretty damn good at it.
The band was put together by Allen himself after he completed mastering his debut album, Lazarus, as Endless Forms. They were so impressed that they joined up to play live gigs. The full band features Robert Redmond (keys); Sean Ammons (lead guitar); Donnie Fite (bass), and Will Cook (drums). Lazarus was just dropped back in October. It's an impressive debut, with plenty of musical highlights and introspective lyrics.
The song, "Reset The Bone," is quite a beautiful work with it's mellow, laid back, The National-like dreaminess, accompanied by harmonica, wavy synth notes, understated drum beats, shakers, slide guitars and Allen's seductive, bluesy vocals. No wonder he is a big fan of The National, as well as The Smiths, Bon Iver, Arcade Fire, David Bowie (RIP), and Radiohead. That's a pretty good selection of rock legends and newer indie artists.
MP3: "Reset the Bone" – Endless Forms from Lazarus
MP3: "Reanimation" – Endless Forms from Lazarus
Endless Forms (official website)
Indie Rock is a movement and idea based on the democratization of music. It is about freedom of expression and empowerment of artists to create what they are inspired to create without the pressure to edit or contort their art in order to appeal to corporate sponsors. – Justin Allen
---
Optimus Rex – Embers
A relatively new St. Louis indie rock band, Optimus Rex, dropped an under-the-radar EP in August called Embers. The intoxicating guitars, bumbling bass and rolling drums and cymbals on the single, "Witch Hunt," definitely got the attention of the folks in the cafe.
"The lyrics come off as kinda dark on first glance," says guitarist and vocalist Nick Stergos, "but really it's a song about personal responsibility; about how people (myself included) prefer to blame problems on forces that are out of our hands. For some reason the thought of being powerless is easier to swallow than facing up to our own apathy and complacency."
Nick is also joined by his brother, Jake Stergos, on drums, upright bass, and piano, and bassist Jeremy Carpenter and guitarist and keyboardist Jeremy Hill.
Another track, "Few and Far Between," was "written in one sitting," Stergos says. "Lyrically it's just kind of a downer about getting old and numb. How we don't get excited about things anymore, how nothing impacts us the way it did when we were younger."
Since forming in 2013, Optimus Rex has opened for artists like Eve 6, Darling Parade, Tristen, and Bend Sinister. The band's top musical influences are Thrice, Brand New, Margo & The Nuclear So & So's, Cursive, Bright Eyes, and Radiohead.
MP3: "Witch-Hunt" – Optimus Rex from Embers
MP3: "Few and Far Between" – Optimus Rex from Embers
---
Alberteen – Miss World
From the UK city of Nottingham comes the DIY, self-described "rhythm and noir" band, Alberteen. They are not your ordinary band. In fact, the band itself was formed at a funeral in 2010.
Here's how bassist Abe Berry describes the band and their mission: "We Are The Mods/King's Evil – we're instant three-minute pop classics, in the band's classic rhythm and noir style; we're 21st century post-punk sonics, instantly addictive tunes and brutal, poetic lyrics.
The songs reflect – respectively – the clash between Mods and Modernists on Margate pier (reflected in the image taken by artist Nigel Green) to violent student riots and uprisings."
After listening to the two tracks the band sent in from their second album, Miss World, a number of times, we have to say they are definitely not a chillwave band or even an alt. rock band. Alberteen's music reminds us of a mix between Frank Zappa, Nick Cave, They Might Be Giants and The Cure.
From their new album, the first single, "A French Connection," is transfixing. The song and the album were produced by the legendary Mike Bennett (The Fall, Ian Brown).
A second track, "We Are Mods," sounds a lot like a glam rock riff ala-T. Rex, and at times, like The Who (which would fit with mods, since The Who are widely regarded as the most well known band from the UK's mod era/genre), which we surmise was intentional.
The other band members are John Rose (guitars and vocals); Phil Shaw (vocals), and Gareth Warden (drums and percussion). Among their favorite bands, Berry listed Nick Cave and the Bad Seeds, Parquet Courts, Temples, The Preatures, and Shamir. Alberteen has opened for bands like Primal Scream and Ramsgate Hovercraft.
The members of Alberteen actually formed the band at a funeral (of all places) in 2010. Their first single, "A Girl And A Gun," was ultimately remixed by Cornershop and played regularly on the BBC.
MP3: "A French Connection" – Alberteen from Miss World
MP3: "We Are The Mods" – Alberteen from Miss World
---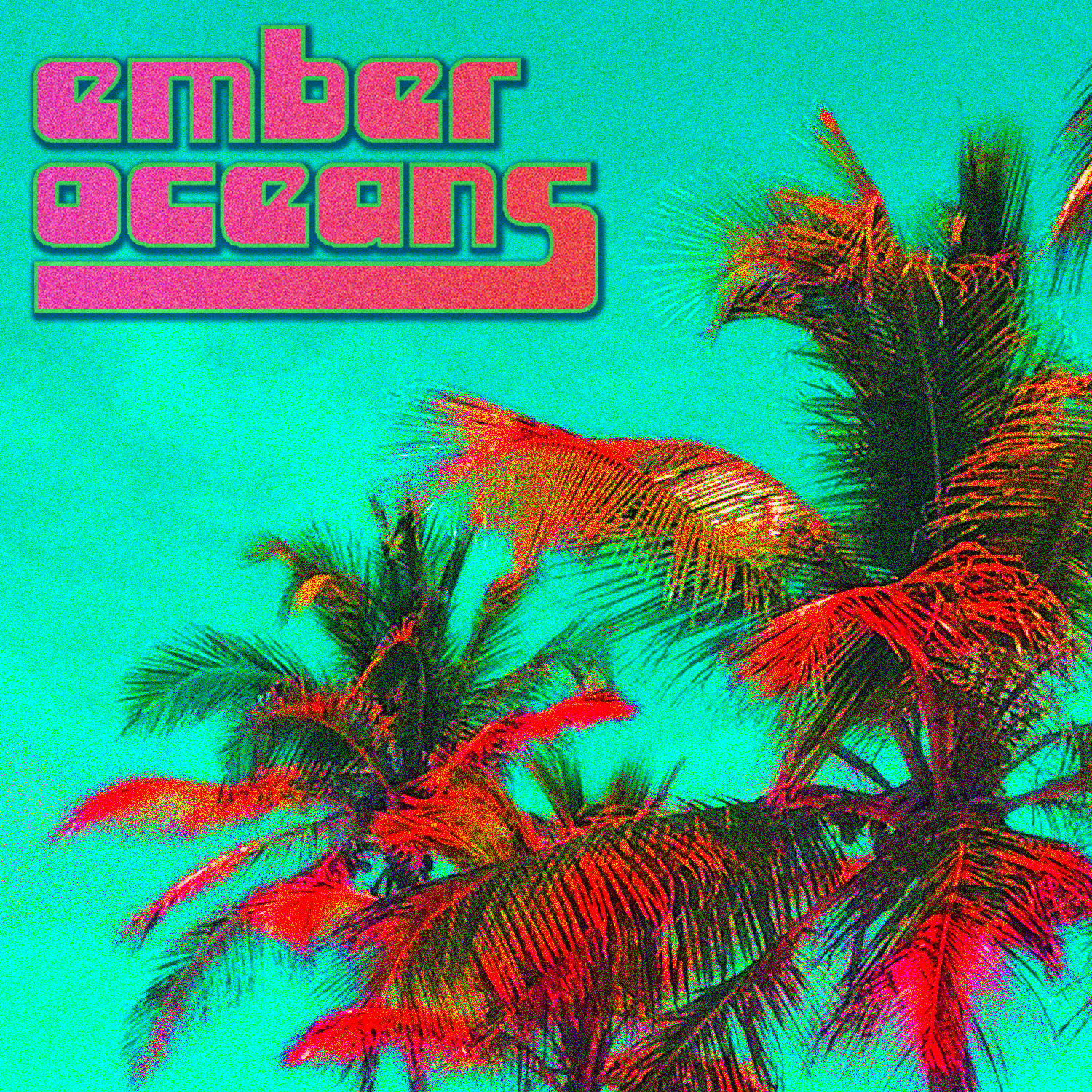 Ember Oceans – Ember Oceans
The talented Chicago DIY band, Ember Oceans, embodies a breath of fresh air in the alternative synth rock genre. The band dropped their self-titled debut EP, delivering fans and listeners a collection of warm electronic grooves and rhythms, driving pop melodies, sunny surf harmonies, reverb soaked synths and crispy beats on standout tracks like "Right Reasons" and the inspirational "Karma."
"Indie rock is like a page in a 'Where's Waldo?' book. Everyone's attention is drawn to the same place, but if you look at the big picture you might get a kick out of what else you find" – Parker Simonaitis, Ember Oceans drummer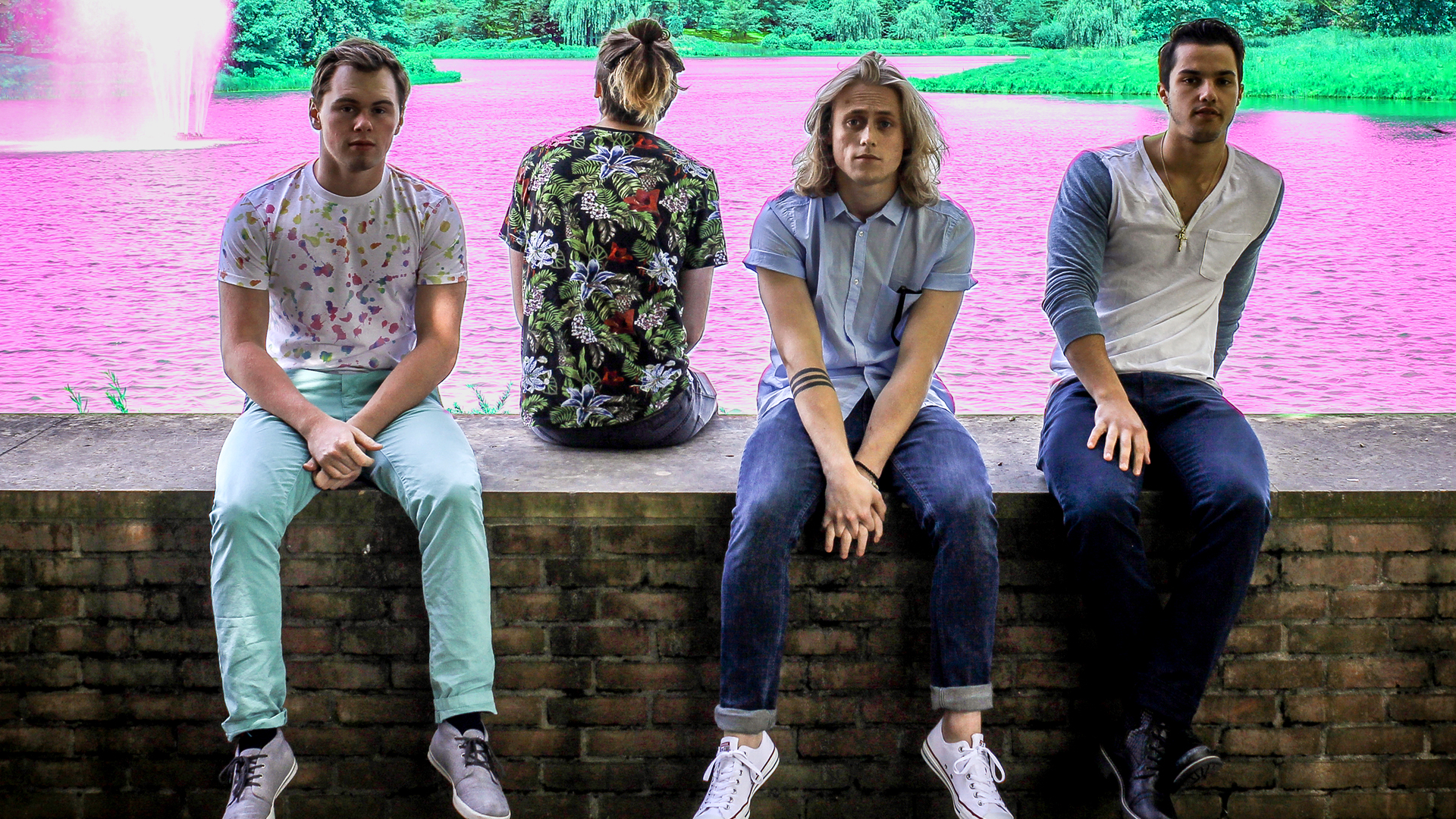 Ember Oceans, who are obviously influenced by artists like Passion Pit, are easily in the top ranks of new DIY bands we heard in 2015. Enough said. Let the music speak for itself:
MP3:  "Right Reasons" – Ember Oceans from Ember Oceans
Video: "Right Reasons" YouTube video
MP3: "Karma" – Ember Oceans from Ember Oceans
---
Sun Blood Stories – Twilight Midnight Morning
Sun Blood Stories isn't a trendy indie band or a band you'd book for a wedding. Instead, the Boise band, which calls it's style 'high desert ghost music,' creates "long-flowing song forms and delicious noise, leaning toward post-rock in its fondness for long crescendos and crushing finales."
Coming from the musical vocabulary of classic psychedelia, the music builds on these ideas and blooms into an "ever-moving mass of echo dream sounds." Featuring multiple slide guitars, a space viola, thunderous drums and "far too many echo pedals," SBS crashes and wails its way through a "wild and strange collection of songs about hallucinations, dreams and death."
"Palace Mountain Mirage" is spooky psych rock jam that builds into a sudden explosion of ringing guitars, bumping bass, furious drumming, crashing cymbals and menacing sound effects that turn the song into a full blown sonic nightmare; awesome recording and mixing work. The followup track, "NighTremor" is equally as eerily, dark, long and trippy with constant percussive beats and sound effects.
Over the past few years, SBS has opened for bands like Mount Eerie, Ancient River, Acid Mothers Temple, True Widow, Kithkin, and Wooden Indian Burial Ground. The band's musical influences include Janis Joplin, The Flaming Lips, Foxygen, Captain Beefheart, Bongripper, and Pink Floyd.
MP3: "Palace Mountain Mirage" – Sun Blood Stories from Twilight Midnight Morning
MP3: "NighTremor" – Sun Blood Stories from Twilight Midnight Morning
"Indie Rock is a term that covers so much music that it is now almost meaningless. But its also a starting point for people to find some of the best music being made." – Ben Kirby, Guitarist
---
Erick Macek – Erick Macek EP
It's almost impossible not to get the urge to want to stand up and dance and sing on Los Angeles songwriter and musician Erick Macek's uplifting, celebratory track, "Love," which he wants to be shared with the world in order to promote peace.
"More personal to me," Macek says, "indie music is seeing what you're really made of. It's the blood, sweat, tears, and the culmination of one's hard work. It's the freedom to create what you feel."
The first single, "No Worries," from his debut, self-titled EP, is more somber, and follows the theme about the failings and the victories of life. He worked with Grammy-winning producer Mikal Blue (Jason Mraz, Five For Fighting, Colbie Caillat, Jason Reeves), who produced, mixed and engineered the crowd-funded EP, the band's fourth release.
Band members include Stephen Jones on bass; Bill Jones on guitars and ukulele; Anne Seidler on piano, wurlitzer, and rhodes, and Christian Hogan on drums & percussion.
Macek and co-writer Kate Earl were accompanied on their duet "You Say," by bass player Dean Dinning, from Toad the Wet Sprocket. In 2014, songs from Macek's Colors May Change album received significant placement on shows like Life Unexpected and Melrose Place. The band has opened for artists like Joan Jett, Gin Blossoms and G. Love.
MP3: "Love" – Erick Macek from Erick Macek EP
MP3: "No Worries" – Erick Macek from Erick Macek EP
---
Oliver House – If You Love Me You'll See
Three college friends from Arizona State University in Phoenix formed a new band, Oliver House, last summer and got to work. Over the ensuing months, they honed their skills, pumping out heavily melodic and percussion laced tracks.
The results of their hard work over the past year are impressive. The band's debut single, "If You Love Me You'll See," is an ominous, but driving psych guitar rocker with a chugging base and accompanying beats. The interplay between bassist Dan Horner III, guitarist and lead vocalist Sean MaCauley and drummer Holden Flesner is particularly potent. They sound like a band that has been together for years, not months.
The second single, "Warhawk," from the band's new EP is a softer, acoustic psych pop style track with a chugging bass and drums all the way through. The chorus, "away…away…away," is another constant, accompanied by a high nylon guitar mini-solo at the end of the track. We can't help but to wonder how much a great producer, and manager, could help make these guys a popular indie band nationally. Right now, they have a good start with a terrific debut EP, which officially dropped in March.
MP3: "If You Love Me Youll See" – Oliver House from If You Love Me You'll See
MP3: "Warhawk" – Oliver House from If You Love Me You'll See
---
Tim Bick – Information
Somewhat creepy and strange, the semi-dark psych pop of U.K. musician and multi-instrumentalist Tim Bick on the track, "Information," a song that includes kick-ass guitar playing, is oddly compelling. He's obviously no newbie on the guitar.
Bick marries classic 60s and 70s pop structures with "wrly witty wordsmithery that takes a few cues from Aimee Mann or Fountains of Wayne's Chris Collingwood." He dismisses claims that his music is retro, insisting instead: "It's just an organic thing that was planted in the ground a long time ago."
The eccentricity doesn't end with the songs themselves. Apparently, according to Bick, he is working on the development of 'The Emotionalizer,' a "piece of studio hardware designed to maximize the emotional effect of music that modern technologies tend to reduce." Hmmm…stay tuned.
With Bowie (RIP) so much on our minds these days (see our Soundcloud Bowie covers' collection), Bick's music sounds influenced by Ziggy Stardust. And yet, Bick retains his own unique sound that is sparse, elongated, heavily narrative, lo fi, guitar-laden, and imperfect – all elements that work nicely together. Either way, we suspect that listeners who dig these two tracks will want to hear more.

"Information" – Tim Bick from Information

"Heart Attack" – Tim Bick from Information