best indie rock 2010
So far, 2010 is looking like a great year for indie and alternative rock.
best indie rock 2009
Browse playlist mixes with hundreds of free, legal MP3s.
New Posts and Playlists
Halloween Indie Rock Songs, Vol I: Arctic Monkeys,...
New Indie Releases From Vampire Weekend, No Age, D...
New Music Videos from The Bright Light Social Hour...
New Indie Songs from The Big Pink, Windmill, Volca...
Indie Cover Songs, Vol III: Arctic Monkeys, Vampir...
New Indie Rock from The Cave Singers, The Duke Spi...
New Indie Songs from The Almighty Defenders, Thao,...
Ears To The Music, Vol. IV: The Spinto Band, The D...
The Format's Sam Means and Nate Nuess Release New ...
In Dee Mail - One Man Band Series: Portland's Fasc...
best indie albums 2008
popular indie songs 2008
Largely due to the availability of affordable technology and the explosion of the Internet in recent years, independent musicians are finding it easier than ever before to record, distribute and promote their music. In the last installment of this series, we featured Portland's
Channel In, Channel Out
. Today, IRC spotlights three one-man bands, including the indie buzz 'band'
Washed Out
, the UK's
Stuart Newman
and San Francisco's
Labardor Labratories
.
Washed Out
is the moniker of a solo musical project by
Georgia
native
Ernest Greene
. Washed Out's debut EP
Life Of Leisure
is a perfect soundtrack for a lazy afternoon; the EP title suits Greene's chill,
retro lo-fi electronic
sound perfectly.
Rolling Stone
described Washed Out's music as "impossibly gorgeous pop that mixes up woozy synthesizers, droney shoegaze textures and funky, sometimes danceable beats."
"New Theory"
-
Washed Out
from
Life Of Leisure
(2009)
"Feel It All Around"
-
Washed Out
from
Life Of Leisure
(2009)
Washed Out on MySpace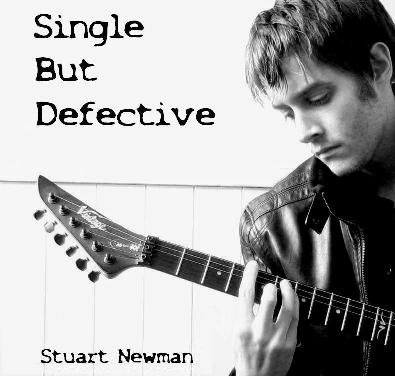 Melancholy reigns in the song "51st State" by UK songwriter and musician
Stuart Newman
. As an unsigned artist, Newman, 22, has total control over every aspect of his music. Many times this turns out to be a good thing, as evidenced by Newman's
debut, self-released album
,
Single But Defective
.
Based in
Brighton
, Newman's music is best described as acoustic pop. He cites among his biggest influences
Elliot Smith, The Beatles, Paul Simon
and
Nirvana
. Interestingly, Newman is right-handed, but plays exclusively left-handed on guitar and other instruments. He has been featured on
BBC6 Music
,
BFBS
Radio and "gas stations throughout Connecticut on the AMP Radio Network."
Newman's new album,
Single But Defective
, is available as a
free download
, with the idea, he said, to "spread the music far and wide internationally." Sweet.
"51st State"
-
Stuart Newman
from
Single But Defective
(2009)
"Cry Wolf"
-
Stuart Newman
from
Single But Defective
(2009)
Stuart Newman on MySpace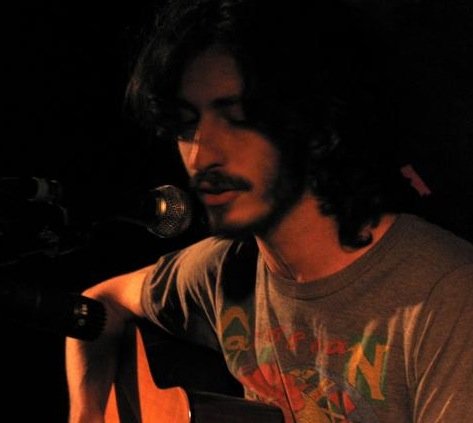 San Francisco indie musician
Labrador Labratories
, or "Labra," creatively mixes influences of
Serbian traditional music with dreamy psychedelic folk
that conjure up images of a younger
Leonard Cohen
playing with an European gypsy band. This is apparent on Labra's newly released EP
Open Cage
, featuring songs like "Your Arms" and "Butterflies". Labra lists among the instruments he plays as "guitars, voice, knees and harmonica".
Labra says he was conceived when a
Vegas
stripper named Miley went on a trip to
Burma
, meet a monk and returned home to
California
two weeks pregnant. When he was six years old, Labra went to live with his Serbian grandmother in
West Hollywood
where he was home schooled, and became a "devout" Catholic and choir boy.
"Butterflies"
-
Labardor Labratories
from
Open Cage
EP (2009)
"Your Arms"
-
Labardor Labratories
from
Open Cage
EP (2009)
Labardor Labratories on MySpace
In the next installment of
In Dee Mail
's one-man band series, we will highlight the music of a
Tampa
area experimental ambient folk musician, a
Montreal
artist who sounds a bit like Prince mixed with Hall and Oates, and an alternative rocker from the lakes region of
Michigan.
Yesterday's Post:
The first installment of
Halloween Indie Songs
was a huge success, featuring songs from
Arctic Monkeys, Spoon, Cat Power,
Beck, Beach House, Flaming Lips

and many others.
The
second playlist
of that series will feature
Halloweenish music
from
Sufjan Stevens, Pavement, The Arcade Fire, Radiohead, Cut Copy
and eight other bands and artists. By Halloween Eve, we'll have published a total of
13 playlists
, each featuring
13 songs.
Other Posts You Might Like:
New

Indie Releases

From Vampire Weekend, No Age, Devendra Banhart, Neon Indian, Spiral Beach & More
New

Music Videos

from The Bright Light Social Hour, Pearl Jam, The Flaming Lips and IndieDoc Film 'East of Sunset'
New

Indie Songs

from The Big Pink, Windmill, Volcano Choir, Julian Plenti, Joshua James, Sissy Wish, Owen & More
Indie

Cover Songs

, Vol I - Arctic Monkeys, Vampire Weekend, Asobi Seksu, Bat For Lashes & More
Labels: Indie Artist/Group Profiles, One Man Bands
eMusic's FREE Daily Download!
Older Posts