best indie rock 2010
So far, 2010 is looking like a great year for indie and alternative rock.
best indie rock 2009
Browse playlist mixes with hundreds of free, legal MP3s.
New Posts and Playlists
Recent Releases We Almost Missed, VII: Sam Billen,...
Best New Releases of the Week: Avi Buffalo, Alcoho...
IRC Band to Watch: New York's The Rassle
New York Times Will Stream The National's New Albu...
Recent Releases We Almost Missed VI: Owen Pallett,...
Best New Releases of the Week: Radio Dept., Rory E...
Yoko Ono Talks to IRC About Her Dance Hits, Musica...
Record Store Day: The Importance of Record Stores,...
One Man Band Series: Ben's Imaginary Band, 200 Lur...
Recent Releases We Almost Missed, Vol. V: The Libr...
best indie albums 2008
popular indie songs 2008
Recent Comments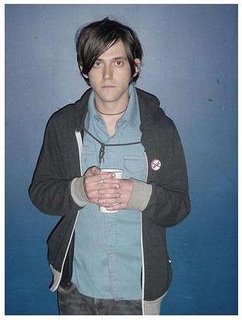 The long-awaited solo album from Conor Oberst of Bright Eyes is set to be released on August 5, 2008.
The release will mark the talented Oberst's first solo project, and because of the success of Bright Eyes in recent years, there are rather big expectations, which can often be unfair to the artist.
But that's just one of many ironies that can happen to musicians who create a buzz with a band and then go solo.
mp3
:
"danny callahan"
by conor oberst from his self-titled debut album
mp3:
"spring is a condition"
by iforward, russia! from the new CD
life processes
mp3
:
"pink squares"
by i was a cub scout from the new release
i want you to know that there is always hope
mp3:
"footloose"
by thomas bartlett off the album
doveman footloose
mp3
:
"scene of the crime"
(download only)
by hot little hands from the disc
dynamite in black and white
advance mp3
: "
soloist in the living room
" by cold war kids from forthcoming yet-to-be-named album (date of release unknown, but rumored for august)
mp3:
"i kissed a girl (katy perry)"
by false start from self-titled debut
note

: some mp3s expire or are removed and become no longer available over a period of time; irc has no control over this since they are external media files. we also fully support indie artists and ask that you do too.



Labels: 2008 Indie Songs, Conor Oberst
eMusic's FREE Daily Download!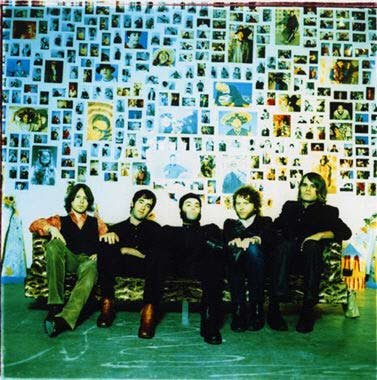 Norway's Hove Festival was held a few weeks ago featuring a powerful three-day line-up of musical acts, including
Panic at the Disco
,
Beck
,
Foals
,
The Kooks
,
MGMT
(formerly Management),
The Raconteurs
, and a rare performance by indie rock legends the
Brian Jonestown Massacre
(photo, above).
The BJM, who were featured with The Dandy Warhols in the compelling rockumentary film,
DiG!
, was, by all accounts, and considering a history of brawling and drug and alcohol abuse, awesome. This is how you want to see BJM in concert.
Beck performing at Norway's Hove Festival 2008
Other favorite rock and indie artists and bands at the 2008 Hove Festival included Yeasayer, Foals, Flogging Molly, Les Savy Fav, The Cool Kids, Stars, Dinosaur Jr., Paramore, The Go Team and a dozen others. Access the full
video playlist
.
We've all seen enough low-quality, hand-held videos of music concerts and festivals on YouTube and other popular social media networks. But it is rare to find high-quality video and audio, not to mention full sets, from some of indie's biggest groups and artists for free.
The videos are hosted by NRKP3 in Norway. There is no information listed about how long the shows, complete with thrilling crowd shots, roaming camera cranes and top-notch production, will be available for unlimited, free viewing. See 'em while you can.
Labels: 2008 Music Festivals, Hove Festival
eMusic's FREE Daily Download!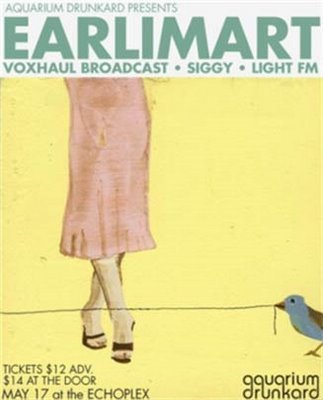 There's been surprisingly few notable new indie releases so far this July. Still, there's some great music that has come out in the past two weeks, including new albums from artists like Earlimart, The Great Northwest, Tilly and the Wall, Girl Talk, Travis and Wolf Parade.
The two remaining band members of Los Angeles band Earlimart, Aaron Espinoza and Ariana Murray, have released their newest album,
Hymn and Her,
this month, building off the success of last year's
Mentor Tormentor
.
"Acoustic guitars chime over drum loops, keyboards bubble in the background, and harmonies thicken the melodies,' according to Allmusic.com.
"Yet
Hymn and Her
still sounds intimate, as if the band mates have discovered how to funnel their densely populated songs into warm, mellow washes of sound."
MP3:
"Song For"
by Earlimart off
Hymn and Her
Following a three-year hiatus recording solo projects, Montreal's Wolf Parade band members Spencer Krug and Dan Boeckner with a new album titled
At Mount Zoomer
, and an impressive follow-up to their 2005 hailed debut
Apologies to the Queen Mary
.
MP3
:
"Call It A Ritual"
by Wolf Parade from
At Mount Zoomer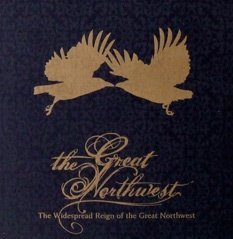 MP3
:
"Chief John"
by The Great Northwest from the new CD
The Widespread Reign
- available July 29, 2008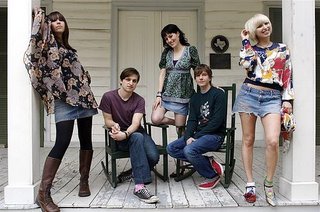 MP3:
"Pot Kettle Black"
by Tilly and the Wall from
O
MP3
:
"Cacophony"
by Tilly and the Wall from
O
Here's the YouTube video for "Pot Kettle Black":
eMusic's FREE Daily Download!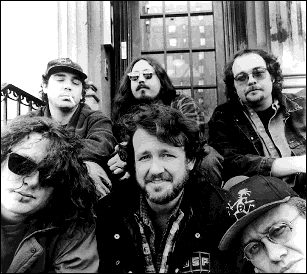 Indie rockers Widespread Panic are one of dozens of bands at Rothbury

This year marks the beginning of more major music festivals than any year in recent memory - All Points West in New Jersey, Outside Lands Festival in San Francisco and the Rothbury Music Festival in the woods of Michigan, to name a few.

The Rothbury Festival kicked-off on Thursday and is wrapping up today in the woods of western Michigan. Highlights from the festival include performances from the Dave Matthews Band, 311, Widespread Panic, John Mayer, Modest Mouse, Of Montreal, Thievery Corporation, Sam Beam, Primus, STS9, Govt Mule and many others.
311 performing The Cure's "Love Song" at Rothbury
Chicagoians and folks in and around Michigan are festival-spoiled. In addition to Rothbury Festival, there is the Pitchfork Music Festival less than two weeks away and Lollapalooza the weekend of August 1-3.

The lineup for the Pitchfork Festival is impressive, featuring artists and groups like Animal Collective, Public Enemy, Sebadoh, Mission of Burma, The Hold Steady, M. Ward, Spoon, The Ruby Suns, Fleet Foxes, Elf Power, Spiritualized, Les Savy Fav, Apples in Stereo, Cut Copy, The Dodos and dozens more.

On Friday, the theme of the show is centered around performing highly acclaimed, entire albums performed by some of alternative and indie music's most cherished bands.

First up, Public Enemy will play It Takes a Nation of Millions to Hold Us Back followed by Sebadoh performing Bubble and Scrape, and last but not at all the least, Mission of Burma will treat the festival crowds to the entire anthology from Vs.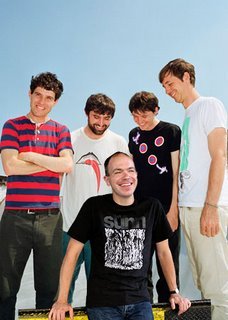 The scheduled line-up for Saturday, July 16:
Animal Collective

Jarvis Cocker
The Hold Steady
!!!

Vampire Weekend

Dizzee Rascal

Fleet Foxes
Caribou
Elf Power -
"Paralyzed"
(MP3)
Jay Reatard
Titus Andronicus

No Age

Atlas Sound - "
My Car
" (MP3)
Extra Golden

The Ruby Suns
Icy Demons
A Hawk and a Hacksaw
Occidental Brothers Dance Band International
Boban i Marko Markovic Orkestar

This is an awesome line-up for only $30. While I have to admit I don't know all of the performers, $30 to see Animal Collective, The Hold Steady, !!!, No Age, Atlas Sound, Elf Power, The Ruby Suns and Caribou is a hell of a bargain.
Sunday, July 20 lineup is as follows:
Spoon
Dinosaur Jr.
Spiritualized
M. Ward
Ghostface and Raekwon
Les Savy Fav
The Apples in Stereo
Boris
Dirty Projectors
Times New Viking

Cut Copy

Bon Iver
The Dodos
King Khan & His Shrines
El Guincho
Fuck Buttons
HEALTH
High Places
Mahjongg
Sunday is another amazing line-up, including Spoon, Dinosaur Jr., Spiritualized, M. Ward, The Apples in Stereo, Cut Copy, The Dodos and many others.
Interestingly enough, despite a sagging economy, high fuel prices and saturation of big, outdoor music festivals spanning two to five days in duration, the fact is that ticket sales for both the veteran fests like Coachella and Bonnaroo, and the 'newbies', have been overall successful so far for 2008.
Labels: 2008 Music Festivals
eMusic's FREE Daily Download!
Older Posts