Songs by Spoon, Arcade Fire, Arctic Monkeys, The Shins, Stereophonics, Editors, Andrew Bird, The Octopus Project, Beck and many more.
Best Indie Albums of 2008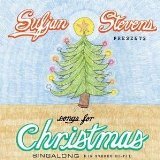 Sufjan Stevens' Songs of Christmas
There were many great indie and alternative rock albums released in 2008 and best 2008 songs. This page features a collection of our favorite songs, favorite albums and best songs sent to us by the most independent of indie artists and bands. Also check out Last Call for 2008: Great 08 Indie MP3s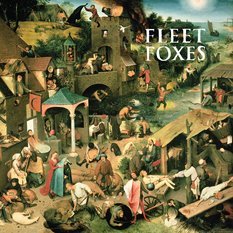 "He Doesn't Know Why" - Fleet Foxes from self-titled debut




"In The New Year" - The Walkmen from You & I




"Morning Tide" - The Little Ones from Morning Tide




"Weekend Wars" - MGMT from self-titled debut




"I Adore You" - Melpo Mene from Bring The Lions Out




"Torn Foam Blue Couch" - Grand Archives from s/t debut
The Remaining 15 Best Albums of 2008
This list will be updated over time as late discoveries from 2008 are unearthed
Get
new indie music releases and songs
as they come out via our feed.
Annuals - Such Fun/Get Wet
Beach House - Devotion
Sigur Ros - Med sud I eyrum vid spilum endalaust
Melpo Mene - Bring The Lions Out
Conor Oberst - Conor Oberst
The Rural Alberta Advantage - Hometowns
Why? - Alopecia
Pete and the Pirates - Little Death
The Kills - Midnight Boom
The Tallest Man On Earth - Shallow Grave
Grand Archives - Grand Archvies
Secret Machines - Secret Machines
Passion Pit - Chuck Of Change
Ra Ra Riot - Rhumb Line
Islands - Arm's Way
Frightened Rabbit - The Midnight Organ Fight
More Great Indie and Alt Albums of 2008
Man Man - Rabbit Habits
Born Ruffians - Red, Yellow and Blue
Travel By Sea - Days of My Escape
Cut Off Your Hands - You and I
The Hush Now - self-titled debut
The Ruby Suns - Sea Lion
Okkervil River - The Stand Ins
The Stills - Oceans Will Rise
The Submarines - You Me & The Bourgeoisie
Unicycle Loves You - self-titled debut
Thao - We Brave Bee Stings and All
Mates of State - Re-arrange Us
Bodies Of Water - A Certain Feeling
Bombadil - A Buzz, A Buzz
Bon Iver - For Emma, Forever Ago
British Sea Power - Do You Like Rock Music?
Broken Social Scene - Something For All Of Us
Beck - Modern Guilt
Crystal Castles - Crystal Castles
Crystal Stilts - Alight of Night
Cut Copy - In Ghost Colours
Air France - No Way Down
The Dodos - Visiter
You Me & Iowa - The Adventures Of You Me & Iowa
Department of Eagles - In Ear Park
Earlimart - Hymn And Her
Elf Power - In A Cave
Envelopes - Here Comes The Wind
Fedrik - Na Na Ni
Firewater - The Golden Hour
Fuck Buttons - Street Horrsing
Hooray For Earth - Hooray For Earth
Jose Rouse - Bedroom Classics
Little Joy - Little Joy
Mascott - Art Project
Daniel Lanois - Here Is What Is
Deerhoof - Offend Maggie
Deerhunter - Microcastle/Weird Era Cont.
Mason Proper - Olly Oxen Free
American Music Club - The Golden Age
Atlas Sound - Let The Blind Lead Those Who Can See But Not Feel
Au - Verbs
My Morning Jacket - Evil Urges
Neil Halstead - Abbey Road
Nine Inch Nails - The Slip
No Age - Nouns
Goh Nakamura - Ulysses Of Montreal - Skeletal Lamping
Plants and Animals - Parc Avenue
Port O'Brien - All We Could Do Was Sing
Santeria - Year Of The Knife
Shearwater - Rook
Someone Still Loves You Boris Yeltsin - Pershing
Spiritualized - Songs in A & E
Sprengjuholin - Sprengjuholin
Tapes N Tapes - Walk It Off
Thao - We Brave Bee Stings And All
The Breeders - Mountain Battles
The Dandy Warhols - Earth To The Dandy Warhols
The Explorers Club: Freedom Wind
The Firekites - The Bowery
The Gaslight Anthem - The '59 Sound
The Last Shadow Puppets - The Age Of The Understanding
The Nice Jenkins - Elephant Twisters
The Raconteurs - Consolers of the Lonely
The Raveonetts - Lust Lust Lust
The Submarines - You, Me And The Burgeoisie
Titus Andronicus - The Airing Of Grievances
Tokyo Police Club - Elephant Shell
TV on the Radio - Dear Science
Vampire Weekend - Vampire Weekend
White Denim - Exposion
Wolf Parade - Mount Zoomer
Xylos - Bedrooms
Get The Feed
MP3 Policy
Tags/Labels
Contact IRC