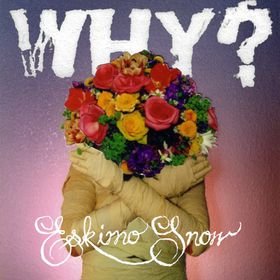 Browse playlists featuring free, legal MP3s from the best indie rock releases of 2009.
Stream all songs on any page just by playing the first track.
New Posts and Playlists
More Alt Rock Christmas Songs, Vol. II: John Lenno...
In Dee Mail Year-End Special Edition, Part Two: Dy...
More Alternative-Indie Rock XMas Songs: Julian Cas...
Band of the Week: The Genre-Bending Music of Hosta...
Ears to the Music, VIII: Monogold, Old Canes, Slid...
Today's Best New Releases: The French Semester, ST...
More Alternative-Indie Rock XMas Songs, Vol. IV: T...
In Dee Mail Special Edition, Part I: Sean Walsh & ...
Band of the Week: Austin's Wiretree Release One of...
Morrissey's Guest Deejay Playlist for BBC Radio an...
Browse the Music Archives
Recent Comments
The Definitive Collection of Halloween Indie Rock Songs
January 11, 2007 &nbsp

0 Comments



Camera

Obscura

, one of the most popular indie pop bands over the last few years, has released the dates and venues for an ambitious tour across the United States and Australia, kicking off their first show January 17 at The Earl in Atlanta.

According to their official website, there may be more dates added later.


If you get a chance to see them,

IRC

strongly

recommends that you get your tickets early; they will sell out just about everywhere and you don't want to be dishing out double the price for concert tickets on eBay.

Meanwhile, listen to song samples and view the tour dates. You may also want to check out their official homepage,
featuring streaming audio and music videos, MP3s and easy-to-use media formats, creating an interactive experience.
Listen now:



- If Looks Could Kill (official release in UK/Europe is set for Jan. 29)
- Let's Get Out of This Country - (one of the song's that got them noticed)


Note: Support the group and buy Camera

Obscura

music from

Emusic

.com

or anywhere on the Internet.




TOUR DATES -
January to March 2007
The Earl

Atlanta, Georgia

The Club

Downunder

Talahasee

, Florida
40 Watt Club

Athens, Georgia

Cat's Cradle

Carborro

, North Carolina
Sun Satellite Ballroom

Charlottesville

, Virginia
9:30 Club

Washington, Washington DC

Warsaw

Brooklyn, New York

Pearl Street

Northampton, Massachusetts

Paradise Rock Club

Boston, Massachusetts

La

Sala

Rossa

Montreal, Quebec

Barrymore's Music Hall

Ottawa, Ontario

Opera House

Toronto, Ontario

Blind Pig

Ann Arbor, Michigan

Kraftbrau

Brewery

Kalamazoo, Michigan

Logan Square Auditorium

Chicago, Illinois

The Blue Note

Columbia, Missouri

The Bluebird Theatre

Denver, Colorado

The Record Bar

Kansas City, Kansas

Polyforum

Siqueiros

Mexico City

Neumos

Seattle, Washington

Richard's On Richard's

Vancouver, British Columbia

Wonder Ballroom

Portland, Oregon

Bimbo's

San Francisco, California

El Ray Theatre

Los Angeles, California

Troubadour

Brisbane, Northern Territory

Laneway Festival

Melbourne, Victoria

Northcote Social Club

Melbourne, Western Australia

Laneway Festival

Melbourne

Perth International Arts Centre

Perth, Western Australia

Laneway Festival

Brisbane

Laneway Festival

Sydney

Annandale Hotel

Sydney, New South Wales
Labels: Best Indie Artists, Camera Obscura Concert Tour Dates, Indie Bands, Music Samples, Scottish Bands
-
Share, email, Digg, Tweet, bookmark and spread this post!