best indie rock 2010
So far, 2010 is looking like a great year for indie and alternative rock.
best indie rock 2009
Browse playlist mixes with hundreds of free, legal MP3s.
New Posts and Playlists
Recent Releases We Almost Missed, VII: Sam Billen,...
Best New Releases of the Week: Avi Buffalo, Alcoho...
IRC Band to Watch: New York's The Rassle
New York Times Will Stream The National's New Albu...
Recent Releases We Almost Missed VI: Owen Pallett,...
Best New Releases of the Week: Radio Dept., Rory E...
Yoko Ono Talks to IRC About Her Dance Hits, Musica...
Record Store Day: The Importance of Record Stores,...
One Man Band Series: Ben's Imaginary Band, 200 Lur...
Recent Releases We Almost Missed, Vol. V: The Libr...
best indie albums 2008
popular indie songs 2008
Recent Comments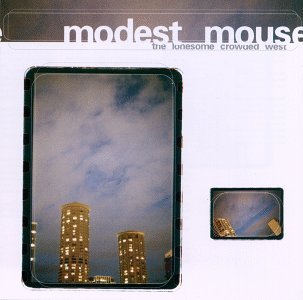 Entertainment Weekly's editors feature the 'Indie Rock 25', profiling albums from 1984 (apparently the 'beginning of indie') to present, including classics from The Hold Steady, The Replacements, Yo La Tengo, The Pixies, Spoon, Pavement, Built to Spill, and The White Stripes to name a few.


Some of the choices are questionable, not for being selected, but for their position in the ranking. For example, why is Radiohead's
In Rainbows
given the No.1 spot on the list? (Modest Mouse's stunning
Lonesome Crowded West
release is buried in the list at No. 12, just to name one aberration).
Afterall, Radiohead's In Rainbows has been out less than six months, the band pissed off a lot of fans back in October for what was considered a dubious 'first release' and there are many other albums on this list that are well-oiled classics - truly landmark albums that have etched themselves in to the history of 'indie rock' - and beyond - to a greater degree than In Rainbows has or ever can.
Lastly, Radiohead has become so commercialized as an entity in the past year that I would argue they no longer fit into the 'indie rock' genre to begin with.
Nevertheless, there are still some good choices on this list, just their position on the list is highly question, even head-scratching.
1 - Radiohead – In Rainbows (2007) Stream: Radiohead's MySpace page
2 – Spoon – Ga Ga Ga (2007) – MP3: Eddie's Ragga
3 – The Hold Steady - Boys and Girls in America (2006) MP3: Stuck Between Stations (Live)
4 – Bright Eyes – I'm Wide Awake, It's Morning (2005) MP3: Lua

5 – Arcade Fire – Funeral (2004) MP3: Neighborhood #1 (Tunnels)
6 – The White Stripes – Elephant (2003) Stream White Stripes
7 – Interpol – Turn On The Bright Lights (2003) MP3: Obstacle 1
8 – The Shins – Oh, Inverted World (2001) MySpace: Turn Me On
9 – Yo La Tengo - And then Nothing Turned Itself Inside Out (2000) MP3: None from this album, but there are eight free MP3s from Yo La Tengo
10 – Sleater-Kinney – The Hot Rock (1990) MP3: Get Up
Here's the entire 'Top 25 indie albums' list from EW's website.
Check back to the site later today or tomorrow (3/31) for a zip file of the MP3s above, including some bonus tracks.

Labels: Best Indie Albums, Best Indie Artists, Classic Indie Releases, Interpol, Modest Mouse, Radiohead, Sleater-Kinney, Spoon, Top 25 Indie Albums, Yo La Tengo
eMusic's FREE Daily Download!
Older Posts