best indie rock 2010
So far, 2010 is looking like a great year for indie and alternative rock.
best indie rock 2009
Browse playlist mixes with hundreds of free, legal MP3s.
New Posts and Playlists
Recent Releases We Almost Missed, VII: Sam Billen,...
Best New Releases of the Week: Avi Buffalo, Alcoho...
IRC Band to Watch: New York's The Rassle
New York Times Will Stream The National's New Albu...
Recent Releases We Almost Missed VI: Owen Pallett,...
Best New Releases of the Week: Radio Dept., Rory E...
Yoko Ono Talks to IRC About Her Dance Hits, Musica...
Record Store Day: The Importance of Record Stores,...
One Man Band Series: Ben's Imaginary Band, 200 Lur...
Recent Releases We Almost Missed, Vol. V: The Libr...
best indie albums 2008
popular indie songs 2008
Recent Comments
Santa Cruz, California is known more for its natural beauty, great weather, beaches, progressive civics, 'weirdos', pop culture (surfing, The Mystery Spot, the boardwalk,
The Lost Boys
, etc.) and as a university town (UCSC) - not necessarily as a place popular indie and alternative rock bands come to play.
Well this week, music fans in Santa Cruz have plenty of stellar shows to choose from. In fact, Tuesday night,
The Crepe Place
on Soquel Drive in Santa Cruz, will host an amazing three-bill concert featuring
Menomena
, SXSW favorite artist
Wavves
and 'indie newbies'
Vampire Hands
- who have a sweet new album out right now. That's an impressive bill for one, rather modest venue with a ticket price under $20.
Next up, one of my personal favorite bands of recent years (even though they have only two LPs in the last five years) -
Band of Horses
will be playing
The Catalyst
in downtown Santa Cruz this coming Wednesday night.
The Drones
, big in the UK, not so much in U.S., will be opening.
Over a two year period, from 2006 to 2007, Band of Horses released two stunningly brilliant albums -
Everything All The Time
(the breakthrough album) and
Cease to Begin
(a magical follow-up).
Both albums are among two of my favorite albums by the same band for this decade - without question. If you haven't heard Band of Horses' complete works, start with Cease to Begin. These guys ooze with talent and have a remarkable gift to deliver one memorable song after another; waiting 'patiently' for a new release.
Perhaps the most anticipated of all the big shows in Santa Cruz this week is the
Fleet Foxes
show at the historic
Rio Theatre
. While ticket prices were steep, up to almost $80, the show is reported on the Rio's homepage as sold out, even though some have still been able to grab tickets. Sounds like Stub Hub might be on the line of price gouging?
Afterall, Fleet Foxes are one of the biggest buzz bands of the past year and stir music lovers to flock wherever they go. Not to mention that another big player in alternative rock
Blitzen Trapper
are opening for Fleet Foxes. Makes the hit of the ticket price a little less brutal, but still (and you too Ticketmaster).
Interestingly enough, both bands, and Band of Horses, are making Santa Cruz their last stop before they head down to play
Coachella
.
"Mykonos"
-
Fleet Foxes
Fleet Foxes on Subpop
"Furr"
-
Blitzen Trapper
Blitzen Trapper official website
"No One's Gonna Love You"
-
Band of Horses
Band of Horses on MySpace
"Wet and Rusting"
-
Menomena
Menomena official website
"Beach Demon"
-
Wavves
Wavves on MySpace
"Paradise Knife Fights"
-
Vampire Hands
Vampire Hands on MySpace
Music Venues in Santa Cruz
The Crepe Place
- Menomena, Wavves & Vampire Hands, Tuesday, April 14
The Catalyst
- Band of Horses & The Drones, Wednesday, April 15
Rio Theatre
- Fleet Foxes & Blitzen Trapper, Thursday, April 16
When I look at that lineup for a small city like Santa Cruz, it looks like a mini SXSW or Noise Pop Fest, or more realistically, a set of Coachella pre-shows. The following week, at a post-Coachella show of sorts,
Abe Vigoda
and
Vivian Girls
will be playing The Crepe Place, Thursday, May 23.
Labels: Fleet Foxes, Santa Cruz
eMusic's FREE Daily Download!
As February fades away, the days begin to get longer little by little as the grip of winter weakens. Soon it will be April and spring will jump in winter's place. But until then, we still got winter. With that in mind, here's volume one of a three part series of wintry indie mixes.
"Angel In The Snow"
-
Elliott Smith
from
New Moon
Elliot Smith on MySpace
"White Winter Hymnal"
-
Fleet Foxes
from s/t debut
Fleet Foxes on MySpace
"Winter's Love"
-
Animal Collective
from
Sung Tongs
Animal Collective on MySpace
"A Jagged Gorgeous Winter"
-
The Main Drag
from
Yours As Fast as Mine
The Main Drag on MySpace
"Deep Frieze"
-
Chris Letcher
from
Frieze
Christ Letcher on MySpace
"Breaking The Ice"
-
Mojave 3
from
Breaking The Ice
Mojave 3 on MySpace
Stayed tuned or check back for volumes II and III of the Winter Time Fix Mix featuring wintry songs from The Dodos, The Main Drag, The Amazing Pilots, Belle and Sebastian, Sea Wolf and others.
Follow IRC on
Twitter
, grab the
feed
or become friends on
MySpace
Other Posts This Week:
New Indie Songs of 2009 with The Thermals, Sweet Serenades and Faunts
The Cure's Robert Smith Blasts Radiohead For Set Your Price Model
The Great Unknowns, Vol I:
Eric Bachman, Bill Ricchini, Aqueduct and Others
Labels: Elliott Smith, Fix Mix, Fleet Foxes, Mojave 3, Winter Playlist
eMusic's FREE Daily Download!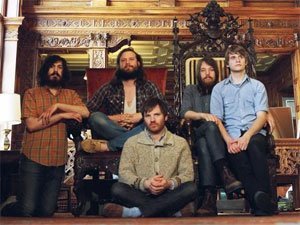 I must admit that there are many indie artists and bands that fly under my radar for months after they've received the so-called "blogger buzz". This is no more so the case than with the Washington state band The Fleet Foxes.
Drawing strongly off influences from The Beach Boys, Crosby, Stills and Nash, Simon and Garfunkel, Neil Young and The Zombies, The Fleet Foxes are one of the most exciting new indie bands of 2008.
Fleet Foxes' debut, self-titled album is nothing less than a masterpiece woven with carefully-crafted songs about longing and lost love lavishly laden with pop harmonies and melodies.
"They are, for lack of an imminently more marketable descriptor, a group trafficking in baroque harmonic pop," the band's profile on Sub Pop reads, highlighting "traditions of folk music, pop, choral music and gospel, sacred harp singing, West Coast music, traditional music from Ireland to Japan, film scores."
Heather Phares wrote in the All Music Guide: "[Fleet Foxes] mix and match British and American folk and rock from the far and not too distant past that makes the band's music so refreshing.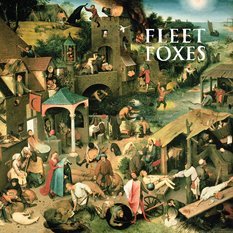 While this mix could be contrived or indulgent, Fleet Foxes use restraint, structuring their flourishes into three- and four-minute pop songs full of chiming melodies and harmonies that sound like they've been summoned from centuries of traditional songs and are full of vivid, universal imagery: mountains, birds, family, death. "
The band comprises Skyler Skjelset on guitar, Bryn Lumsden on bass, Nicholas Peterson on drums, and Casey Wescott on keyboards. Following some solid shows in Seattle, the band was was contacted by producer Phil Ek, who produced The Shins and Built to Spill.
Ek produced the bands spring 2008 EP release, Sun Giant, and the band's debut full-length album for Sub Pop Records.
MP3:
"
White Winter Hymna"
by The Fleet Foxes off the self-titled album on Sub Pop Records, released in June 2008.
Sub Pop also has in its lineup of artists many great indie bands and artists like Grand Archives, Iron & Wine, Foals, The Go! Team, Bands of Horses, The Postal Service, Sleater-Kinney, CSS, Mudhoney, The Rapture, Wolf Parade, Low, Rogue Wave and dozens more.
Seattle is etched in rock history as the birthplace of alternative rock, most especially in respect to "grunge" - a musical genre that captivated a generation for half of a decade thanks in large part to the explosive success of Nirvana.
For the baby boom generation, The Beatles were band that defined a generation. For the mislabeled "Generation X" there is no other band that can compare to the enormous influence and success of The Beatles except for Kurt Cobain and Nirvana.
But in recent years, the caffeinated city of Seattle, has been the breeding ground for new, more mellow indie rock and pop that draws heavily off musical trends established during the baby boomers heydays. The Fleet Foxes definitely appeal to a wide audience because of their amazing range in styles and sounds and introspective lyrics.
Upcoming Fleet Foxes shows from their 2008 concert tour:
Thursday, June 26 - Bottom of the Hill, San Francisco CA
Friday, June 27 - Casbah, San Diego CA
Saturday, June 28 - Echo, Los Angeles CA
Sunday, June 29 - Spaceland, Los Angeles CA
Monday, June 30 - Solar Culture, Tucson AZ
Wednesday, July 2 - Mohawk, Austin TX
Thursday, July 3 - Loft, Dallas TX
Saturday, July 5 - Drunken Unicorn, Atlanta GA
Sunday, July 6 - Local 506, Chapel Hill NC
Monday, July 7 - Black Cat, Washington DC
Tuesday, July 8 - First Unitarian Church, Philadelphia PA
Wednesday, July 9 - Bowery Ballroom, The, New York City NY
Monday, July 14 - Middle East, Cambridge MA upstairs
Tuesday, July 15 - Le Divan Orange, Montreal Canada
Friday, July 18 - Terrace, Madison WI
Saturday, July 19 - Pitchfork Music Festival, Chicago IL
Sunday, July 20 - 7th St Entry, Minneapolis MN
Tuesday, July 22 - Hi-Dive, Denver CO
Wednesday, July 23 - Kilby Court, Salt Lake City UT
Friday, July 25 - Doug Fir Lounge, Portland OR
View the
MySpace page
for The Fleet Foxes and listen to their
studio session
on National Public Radio.
Labels: Fleet Foxes, Seattle Bands, Subpop Records
eMusic's FREE Daily Download!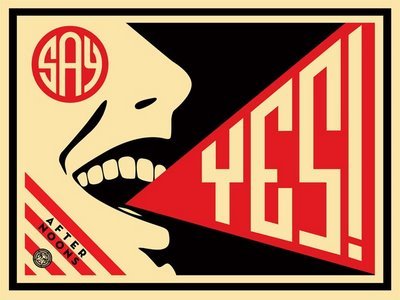 Summer brings the heat and long days, and with that the music industry shifts into full throttle - music concerts, tours, festivals and new releases.
It is literally impossible for any one blogger - much less a staffed music publication - to seek, listen to, review, write and post all of the great music that comes from the 'indie' music world.
So, in the spirit of supporting indie music, here is a collection of recent free MP3 songs from indie artists, including one of this year's new 'buzz' bands (and well deserved at all), The Fleet Foxes, plus Celestial, The Afternoons, The Mars Volta, Destroyer, The Jukebox Ghost, The April Skies and Band of Horses guitarist Tyler Ramsey.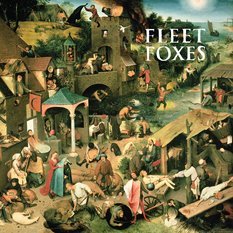 MP3:
"White Winter Hymnal"
by The Fleet Foxes from Emerald City, Washington off the self-title debut album. Perhaps a strange title for a song premiering in the summer. Yet it is also odd to hear a song about winter time from a band that is so strongly influenced by The Beach Boys.
Of course, The Beach Boys are famous for creating some of the biggest summer time hit songs in rock history. Nevertheless, Fleet Foxes has carved out its own piece of the musical landscape, and were a favorite at this year's South by Southwest festival in Austin.
MP3
:
"Say Yes"
by
The Afternoons
from Los Angeles, CA
MP3
:
"Wax Simulacra"
by
The Mars Volta
from Los Angeles, CA from the album
Bedlam in the Goliath
MP3
:
"Hope, You Know"
by
Celestial
from Orebro, Sweden off self-titled debut
MP3
:
"Hold It In"
by
Jukebox The Ghost
from Washington, DC off their debut album
Let Live and Let Ghosts
MP3:
"When The Leaf is Not Green"
by
Astrolab
from Bandung, West Java, Indonesia
MP3:
"Madame Butterflies"
by
Destroyer
from Vancouver, Canada.
You'll need to be logged in or register to download the song.
Other 2008 Indie MP3s
MP3
:
"How It All Played Out"
by
The April Skies
from Hershey, Pennsylvania off the album
How It All Played Out
MP3:
"Ships"
by
Tyler Ramsey
(guitarist for Band of Horses) from Asheville, North Carolina off the album
A Long Dream About Swimming Across the Ocean
(
Echo Mountain Records
)
Note

: MP3 links may expire or be removed. A label or artist who wants an MP3 link removed, see IRC's MP3 policy below. IRC encourages listeners to buy music, and attend concerts, from artists and bands they enjoy.
Increasingly, rock radio stations play 'indie rock' and more so-called indie bands and artists are getting mainstream press as the popularity of indie grows. One sign of the explosion of indie rock is the number of rock festivals that are overwhelming packed with what are mostly indie music artists and musicians.
The definition of what constitutes indie music is definitely not set in stone, and it means different things to different people, but it's generally accepted that indie music is created by bands and artists who are signed, or not signed at all, with an independent record labels.
Stay tuned to the best indie music and events by subscribing to the
Feed Me Indie RSS
feed.
Labels: Best Indie 2008, Fleet Foxes, MP3s
eMusic's FREE Daily Download!
Older Posts