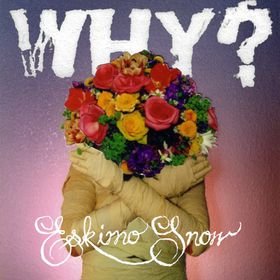 Browse playlists featuring free, legal MP3s from the best indie rock releases of 2009.
Stream all songs on any page just by playing the first track.
New Posts and Playlists
More Alt Rock Christmas Songs, Vol. II: John Lenno...
In Dee Mail Year-End Special Edition, Part Two: Dy...
More Alternative-Indie Rock XMas Songs: Julian Cas...
Band of the Week: The Genre-Bending Music of Hosta...
Ears to the Music, VIII: Monogold, Old Canes, Slid...
Today's Best New Releases: The French Semester, ST...
More Alternative-Indie Rock XMas Songs, Vol. IV: T...
In Dee Mail Special Edition, Part I: Sean Walsh & ...
Band of the Week: Austin's Wiretree Release One of...
Morrissey's Guest Deejay Playlist for BBC Radio an...
Browse the Music Archives
Recent Comments
The Definitive Collection of Halloween Indie Rock Songs
December 28, 2006 &nbsp

1 Comments



Investigation shows Colbert claim was all wrong
The green-screen video challenge and then the finale "Shred Down" between Stephen Colbert of Comedy Central's The Colbert Report and the once-indie, quirky rock band The Decemberists created tons of blog entries and chatter in the music and entertainment world.

But was it all based on a lie, or a simple mistake? Has it been just another prank to attract media attention and blogger buzz?

Whatever the case, the Indie Rock Cafe blog was the
first on the Internet to report the likeness
of The Decemberists contest published on their website in November and a simliar contest by Stephen Colbert. IRC published a
follow-up story
the morning after the finale, which Colbert claims he won.
NEW DEVELOPMENT - EXCLUSIVE IRC REPORT!
IRC is working on a story from evidence we have discovered that directly contradicts Stephen Colbert's claim to an "original idea" of having fans participate in the final production of a green-screen video.
We have the evidence to support it.

We are waiting to hear something from the producers at The Colbert Nation. Will Mr. Colbert directly address the weight of the evidence we have unearthed or cut and run?

We love ya Steve, but let's set the record straight, try out some of that "fair and balanced" BS they dish out over on FOX News. (Sorry Shep. Not sorry O'Reilly.)


All we can say for now is stay tuned!

IRC may publish the story on our blog in the days to come, especially if we hear from the Colbert show's producers, or Stephen himself.

This scoop, if you will, may also be published in a national newspaper or high-profile website like Smoking Gun, Spin or Pitchfork Media.

Send us an
email
if you're interested in being alerted when this story is published.
Labels: Exclusive IRC Report, Green-Screen Challenge, Green-Screen Scandal, Music on TV, Stephen Colbert vs. The Decemberists, Television, The Colbert Video
-
Share, email, Digg, Tweet, bookmark and spread this post!