best indie rock 2010
So far, 2010 is looking like a great year for indie and alternative rock.
best indie rock 2009
Browse playlist mixes with hundreds of free, legal MP3s.
New Posts and Playlists
Angels and Airways Help Keep 'OC-Style' Pop Rock A...
Bonnaroo Organizers Pre-Ticket Sales Rhymes Both A...
Watch STS9, Gov't Mule, REM, Modest Mouse, Built t...
Noise Pop Festival 08 Wrapping Up This Weekend wit...
Bamboozle Left Festival 08 Headliners My Chemical ...
Bamboozle Festival 2008 Lineups, Tickets and the U...
Still No Lineup for Lollapalooza 2008; Wait Game a...
Artist of the Week: Vicious Vicious (Well Not Real...
Vineyard Fest Was Coachella'd for All Points West ...
Radiohead Will Headline Two Nights at All Points W...
best indie albums 2008
popular indie songs 2008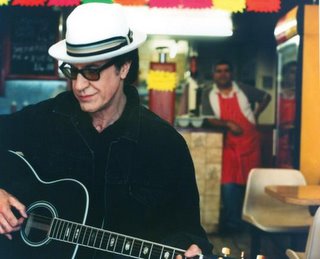 Following a successful Noise Pop Festival in which dozens and dozens of indie musicians and groups descended on San Francisco, there are still many great shows coming up in the next few weeks, including Ray Davies
(pictured above)
of The Kinks, Death Cab For Cutie, Beirut, Linkin Park, The Cure, Jimmy Eat World, My Chemical Romance and The Bravery.
San Francisco's iconic radio station Live 105 F.M. has updated its concert calendar to include the latest, upcoming concerts (this is just a snapshot of many shows coming up in the SF Bay Area; stay tuned for more concert announcements):
3/8 - Serj Tankian @ The Warfield
3/10 - Popscene presents SxSF w/ Persephone's Bees & more @ Rickshaw Stop
3/10 - Angels & Airwaves @ The Warfield
3/10 - Linkin Park w/ Coheed & Cambria @ The Arco Arena, Sacramento
3/13 - The Bravery @ The Fillmore
3/28 - Ray Davies @ The Warfield - The legendary singer/songwriter of the best rock band ever, The Kinks, returns to San Francisco with a new solo album -
Working Man's Cafe
- that
Rolling Stone
magazine called a "masterpiece".

MP3:
Vietnam Cowboys
- Ray Davies from
Working Man's Cafe
4/3-4 - My Chemical Romance @ The Warfield
4/8 - Jimmy Eat World & Paramore @ San Jose State Events Center
4/10-11 - The Honda Civic Tour w/ Panic At The Disco, Motion City Soundtrack, The Hush Sound, Phantom Planet @ The Warfield
4/12 - Taste Of Chaos w/ Avenged Sevenfold & more @ San Jose State Events Center
4/23 - Ben Gibbard and Death Cab For Cutie @ Fillmore
5/27-8 - Zach Condon
(photo, right)
and Beirut @ The Grand Ballroom At the Regency Center
MP3:
Beirut -
Postcards From Italy
5/28 - The Cure @ The HP Pavilion
(video below)
-------------------------------------------------------------------------
Subscribe for the
Feed Me Indie
feed via RSS, Atom, iTunes or your favorite reader and podcaster.
Labels: Ray Davies
eMusic's FREE Daily Download!
Older Posts