best indie rock 2010
So far, 2010 is looking like a great year for indie and alternative rock.
best indie rock 2009
Browse playlist mixes with hundreds of free, legal MP3s.
New Posts and Playlists
Isle of Skye Festival 2008 Canceled Due to Debts
Canadians Protest CBC Radio 2's Cut in Classical M...
SXSW Buzz Duo Wye Oak Releases Debut Album If Chil...
New Tracks Tuesday: The Breeders, Cut Copy, SSLYBY...
Lollapalooza 2008 Line Up is Official: Radiohead, ...
Best of Lollapalooza 2007 Videos, Vol. II - LCD So...
Best of Lollapalooza 2007 Videos, Vol. I - Pearl J...
2008 Music Festival Round-Up Report: Bamboozle Lef...
Bamboozle Left Festival Kicks Off Today in Irvine,...
Steve Malkmus Manages To Be A Jick By His Own Defi...
best indie albums 2008
popular indie songs 2008
Based on visitor traffic, comments and your email requests, people want more music festival news, updates, line-ups and more for 2008 music festivals - perhaps the biggest year for music festivals worldwide.

Coachella, less than two weeks away, has just added Prince as a headliner. It's really helpful that he returned to his original namesake rather than that symbol (thanks Prince). Also the Coachella line-up rumors that Goldfrapp and Aphex Twin have been added have been confirmed.

MP3: Fly Me Away - Goldfrapp

The Virgin Mobile Festival, set for August 9-10, 2008 at the Pimlico Race Course in Baltimore, has yet to release the official, full line-up of artists for this year's festival, but the headliners already announced include Foo Fighters, Jack Johnson, Kanye West, Nine Inch Nails and Stone Temple Pilots.
Get more details at the Virgin Festival official website.

Tickets for the UK Reading and Leeds Festival sold out in record time. To see why, here's the official line-up for 2008.

Video: The Killers - When You Were Young



Headliners for both fests include include Queens of the Stone Age, Rage Against the Machine, The Killers, Metallica, The Raconteurs, Editors, Bloc Party, Manic Street Preachers, Justice and Bullet for My Valentine. The dates of the festivals are from August 22-26, 2008.

MP3: Die in the Summertime - Manic Street Preachers

Organizers have canceled the Isle of Skye Festival in Scotland due to mounting debts. Nice work, guys!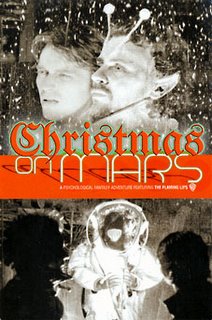 The Flaming Lips have announced that they plan to debut their long-awaited movie "Christmas on Mars" at this year's Sasquatch Festival in Washington State on Sunday, May 25. The following day, Monday, May 26, the Flaming Lips will close out the festival with a predictably flashy set.

Other headliners set to play the Northwest's largest outdoor festival - and voted by Pollstar as the best outdoor fest in the U.S. - include Modest Mouse, The Cure, Death Cab For Cutie, Built to Spill, Rodrigo y Gabriela, MIA, Stephen Malkmus & The Jicks, The Mars Volta, REM and The National.

Video: Modest Mouse: Dramamine (many of MM's vids on YouTube have been disabled for embedding; hmmmm....)



Non-headliners, but not less note-worthy, include bands such as Mates of State, Rogue Wave, Beirut, Okkervil River, Grand Archives, Cold War Kids, The Kooks, White Rabbits, Throw Me the Statue, Ghostland Observatory, The Hives, Battles, Yeasayer and many more. Here's the full line-up.

The Celebrate Brooklyn summer music concert series kicks off for the 30th year in Prospect Park beginning in June.

Artists and bands slated to play Prospect Park include Issac Hayes (June 12); Cold War Kids (June 26); Brazilian Girls (July 11); Beth Orton and Matt Munister (July 12); Deerhoof (July 18).

Related stories:

Outdoor music festival are bigger and better than ever
TradingMarkets.com

Have festivals gone middle-aged?
UK Sunday Times

Rocking on, Lollapalooza-style
Chicago Tribune

Stadium rock: this summer's big noise
UK Telegraph

More 2008 music festival news, updates and profiles coming soon. In the meantime, see the Festivals page or save this site to your feed reader.



Labels: 2008 Rock Festivals
eMusic's FREE Daily Download!
Older Posts