best indie rock 2010
So far, 2010 is looking like a great year for indie and alternative rock.
best indie rock 2009
Browse playlist mixes with hundreds of free, legal MP3s.
New Posts and Playlists
Recent Releases We Almost Missed, VII: Sam Billen,...
Best New Releases of the Week: Avi Buffalo, Alcoho...
IRC Band to Watch: New York's The Rassle
New York Times Will Stream The National's New Albu...
Recent Releases We Almost Missed VI: Owen Pallett,...
Best New Releases of the Week: Radio Dept., Rory E...
Yoko Ono Talks to IRC About Her Dance Hits, Musica...
Record Store Day: The Importance of Record Stores,...
One Man Band Series: Ben's Imaginary Band, 200 Lur...
Recent Releases We Almost Missed, Vol. V: The Libr...
best indie albums 2008
popular indie songs 2008
Recent Comments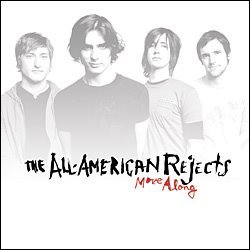 The Bamboozle Left Fesival kicks off today, April 5th in Irvine, California and extends through the end of Sunday, April 6th.
Check back regularly for updates from Bamboozle Left's weekend festival and get blog and media reports, photographs and videos, plus MP3s and streams of profiled artists.
Performing today on one of six stages at the Verizon Wireless Amphitheater (I hate how so many of our music, sporting and other venues and events have surrendered their namesakes to brands of capitalism; it really takes the 'organic' feel out of the event and makes you wonder why you still pay so much for tickets) include:
- All American Rejects [mp3:
It Ends Tonight
], Josephine Collective, Alkaline Trio [mp3:
Radio
], Daphne Love Derby, Jimmy Eat World, Paramore [mp3:
Pressure
], New Found Glory, The Bouncing Souls, The Starting Line and Valencia to name a few.
But there really are no 'big headliners' at Bamboozle Left that other music fests for 2008 can brag about.
Then again, the full line-up is not all that bad for the $45 single day tickets at the door, but with the dragging economy, fears of a recession and rip-off gas prices, the single day ticket price is still a bit pricey. Why not $70 for a two-day pass?
If you're in the Irvine area and decide to go the festival last through the end of Sunday.
Check back
for more lineup information, performances, music, videos, blog and media reports.
Labels: 2008 Music Festivals, Bamboozle Left Festival, Coachella, Festivals, Lollapalooza 2008, South by Southwest, V Festival
eMusic's FREE Daily Download!
Older Posts